Worthy Review
Worthy Bonds Review: Invest for Consistent Passive Income
Support American businesses while earning a generous interest rate.

Published Mar 3, 2022•Updated Feb 2, 2023
Passive Income
Bonds
Balanced Investing
If you're in a position where you're sitting on some extra cash but you don't want to invest for the long term, Worthy bonds might be right for you.
Worthy Bonds can be a good alternative to stocks for those looking for maximum liquidity as your money can be withdrawn at any time with no penalty. Worthy can also be a more lucrative alternative to simply putting your cash into a low-earning savings account.
With a minimum investment of only $10 and a consistent 5% return, Worthy is an app that you may find "worthy" of your time and investment.
Keep reading this Worthy Bonds review to learn more about what Worthy is, how it works, how you can make money, and the pros and cons of investing with Worthy.
Borrow our cheat sheet
MoneyMade member rating
4.1
Pros and cons
Pros
Low minimum investment ($10)
Interest compounded daily
Loans backed by inventory assets
Investment helps to support U.S. businesses
Cons
Maximum investment restrictions
Bonds are only available to U.S. citizens and residents
What is Worthy?
Worthy was founded in 2016 and is headquartered in Boca Raton, Florida with the goal of making private lending more accessible to everyone, not just the wealthy. Today, Worthy has sold over $150,000,000 in bonds to $100,000 Worthy customers and earned $5,100,000 in interest.
Using Worthy, you can purchase Security and Exchange Commission (SEC) qualified bonds that will earn a consistent 5% return over 36 months. Investing in Worthy bonds can be a good way to diversify your investment portfolio. In addition, you can feel good about your investment because proceeds from Worthy bonds are lent to American companies.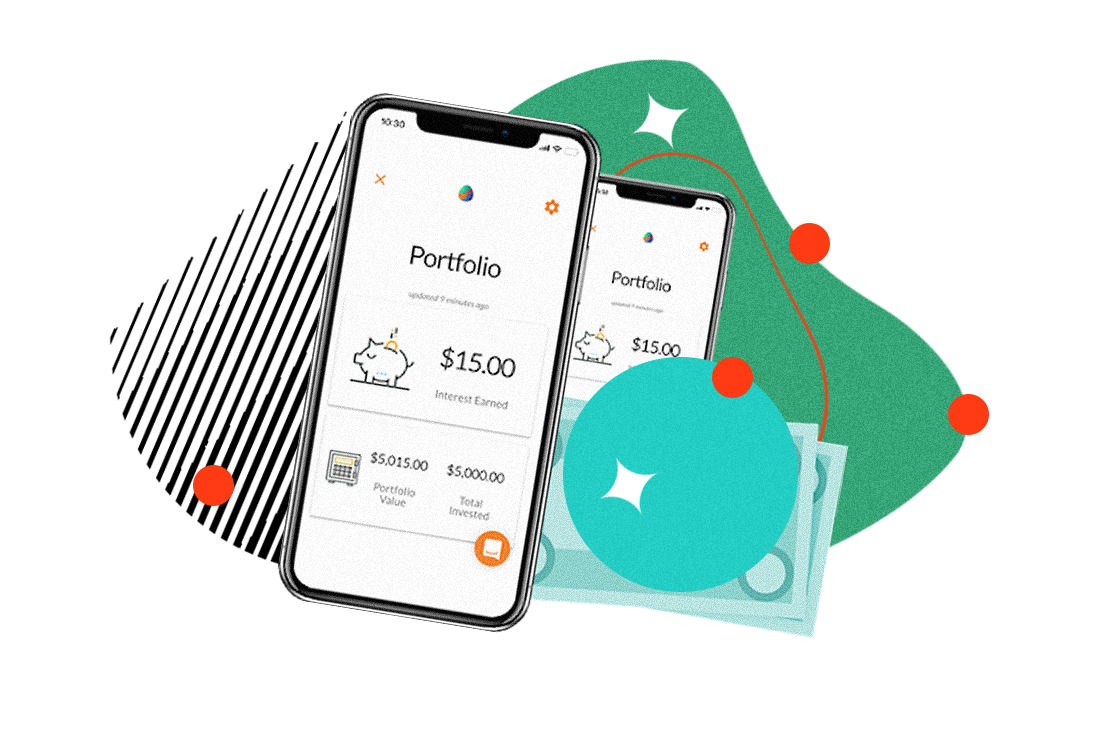 How does Worthy work?
After signing up with Worthy, you will be able to purchase bonds for a minimum investment of $10. Worthy offers three bond offerings including:
Worthy Peer Capital, Inc.

Worthy Peer Capital II, Inc.

Worthy Community Bonds
All of the three bond offerings share common characteristics. They are all sold in $10 increments and all yield an annual 5%.
The money used to purchase bonds is used by Worthy to invest into primarily secured, asset-backed loans for American companies. These loans are typically paid back with interest within a 36-month period.  
Worthy also uses some of the proceeds from bond sales (no more than 40%) to invest in other asset classes including real estate, Treasuries, and Certificate of Deposits (CDs). This helps to diversify the overall portfolio.
Worthy makes money based on the spread between what you, the investor, pays for the 5% bond and the return Worthy gets when they use this money to provide business loans or other investments. 
Who can invest with Worthy?
To invest with Worthy, you must be over 18 years of age and have a valid U.S. bank account. Both accredited and non-accredited U.S. investors can invest with Worthy.
Where Worthy gets it right
Accessibility 
Worthy wanted to create a product that was accessible to everyone. This is why it has a minimum investment of only $10. Worthy is also available to accredited and non-accredited investors.  
Consistent returns
Unlike the stock market, there's no need to stress about whether your returns will go up or down each month. With Worthy, you can count on a consistent 5% return. As with any investment, there is still risk involved. But Worthy claims to have never missed a principal or interest payment up to this point.  
Liquidity 
With Worthy, you can cash out your money at any time. This includes interest and there are no penalties or associated fees.
Where Worthy could do better
Not FDIC insured 
Worthy is not a bank. Worthy Bonds are an investment product and are not FDIC insured. FDIC stands for "Federal Deposit Insurance Corporation." While there's nothing Worthy can do to change their FDIC insurance status, it's important that investors are aware of this.
Maximum purchase restrictions
Accredited investors can purchase up to a maximum of 5,000 bonds ($50,000). Non-accredited investors can purchase up to 10% of their annual income or net worth. While this may be frustrating to some investors, the reason Worthy has imposed these limits is to comply with certain SEC requirements. More specifically, the company is not allowed to issue more than $50 million in securities per year. To ensure as many customers as possible can purchase bonds with Worthy, it has imposed maximum purchase restrictions.  
Limited to U.S. citizens and residents
As of now, only U.S. citizens and residents can invest with Worthy. However, Worthy states that they are "actively working to bring Worthy Bonds to more countries."
Can you really make money on Worthy?
Yes, you can make money with Worthy. For a minimum investment of only $10, you can make a fixed annual return of 5%.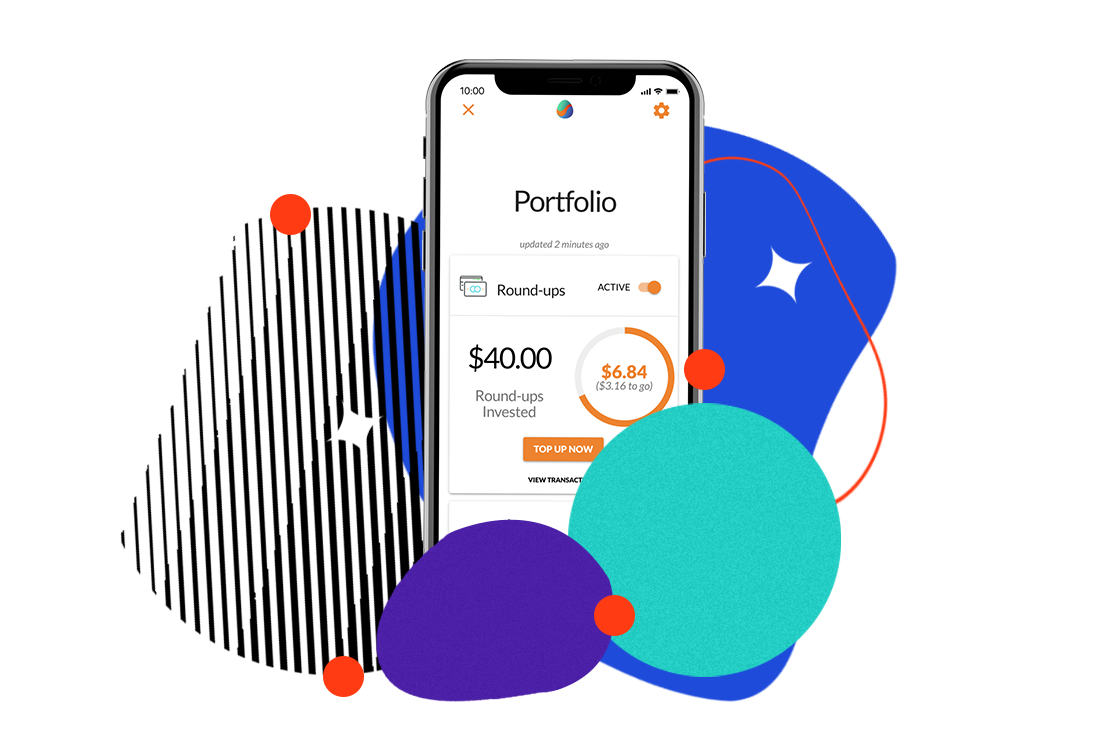 How do I make money with Worthy? 
The way you make money with Worthy is by purchasing Worthy Bonds at $10 each. Worthy can give you a 5% return because they take the money they make from bond purchases and use it to loan to small businesses in addition to other investments. Then, they keep the difference in spread (money they make from loans - 5% they pay to investors). Since they are making money off of loans and other investments, they can afford to pay you and other investors a rate of 5% which is way higher than any regular savings account.
To boost your contributions to Worthy, you can sign up for the "Round-Up" program. This program rounds up all of your purchase transactions to the nearest dollar. So, if you buy a coffee for $2.75, the program would automatically round up your purchase to $3 and save up the $0.25 for your next bond purchase. If you buy something that costs a full dollar amount (for instance $20), Worthy would round up to the next whole dollar ($21). When your roundups reach $10, the money gets transferred to Worthy and a bond is issued when the transfer clears. 
How do I cash out with Worthy?
While Worthy Bonds have a maturity date of 36-months, you can cash out your principal and interest at any time, without penalty. When you're ready to withdraw your money, it will be sent back to the bank that you have linked to your Worthy account. 
Worthy vs traditional investing
Worthy Bonds are not correlated to the stock market. So, if the market takes a dive, Worthy's non-publicly traded bonds won't necessarily follow suit. Having bonds in addition to stocks can be one way to help diversify your overall investment portfolio.
While there is risk involved with every investment, Worthy tries to reduce risk by doing primary secured lending and lending across diverse geographies, and with different types of loans. So, purchasing a Worthy bond helps to provide further diversification.
As for returns, while you know exactly what you will be getting when you invest in a Worthy bond (5%return), there is the potential to make more if you invest in the stock market. According to Goldman Sachs, the average 10-year rate of return for the stock market is 9.2%. So, you will have to decide if you want to take on potentially more risk and volatility in the stock market for the possibility of a higher reward or stick with a consistent return of 5%.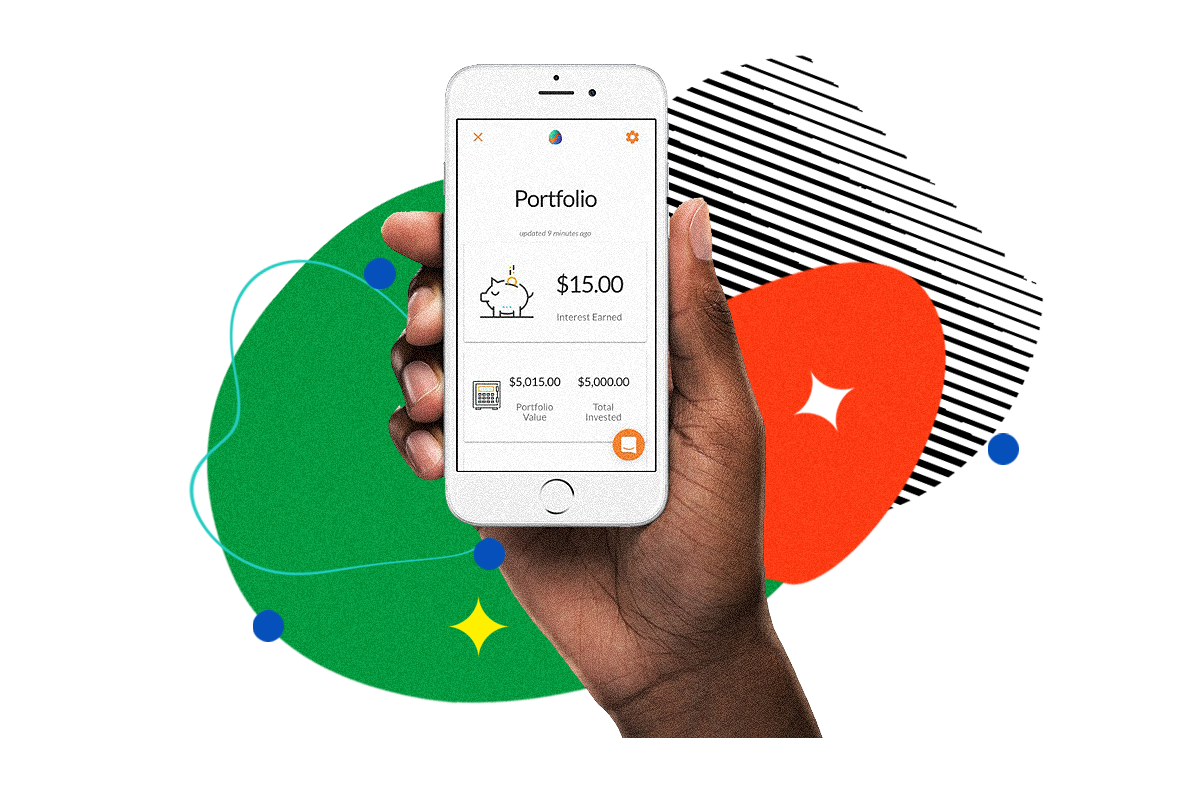 What other people are saying about Worthy
In general, customers have a lot of good things to say about Worthy. Specifically, they enjoy the simplicity of investing their money and having a guaranteed 5% return. Customers feel that Worthy has helped to simplify the regularly complex topic of bond investing. The ability to withdraw money at any time without penalty is also a major plus for many Worthy users.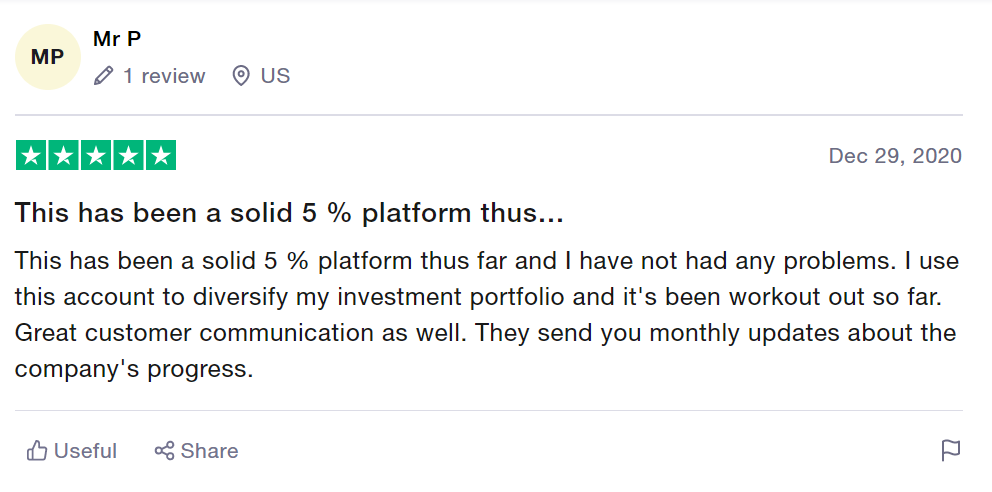 While customers generally like what Worthy does, they don't have the same love for the Worthy app. There are several complaints from both Android and Apple users regarding the lack of usability around the app. Some users choose to skip the Worthy app and opt to use the desktop version.
Are there other apps like Worthy?
Investing apps like MyConstant and Tellus share similar features with Worthy.
Worthy and MyConstant are both lending platforms that offer a similar target return. While Worthy guarantees a consistent 5% rate, with MyConstant you can earn up to 7% APR. Worthy and MyConstant also share a low minimum investment of only $10.
Like Worthy, Tellus offers an opportunity to generate passive income. Tellus provides a high yield savings account with a base rate APR of 3.0%. Like Worthy, Tellus is able to provide an APR higher than most banks because it lends investments in the high yield savings account to borrowers at a higher rate. Both the Worthy and Tellus apps are free to use and also allow investors to withdraw their money at any time.
Worthy

Fees

Minimum investment

Average returns

Risk Level

Available on

iOS

Android

Review

 
Our hot take on Worthy
Worthy can be a great alternative to investing in the stock market or holding your money in a regular bank account. Worthy is also an investment that you can feel good about for two reasons. One, you get to earn 5% interest on your investment – way more than you could earn if your money was sitting in a regular savings account. Two, your investment is used to support American businesses. It's a win-win situation. Of course, as with any investment, before you invest in Worthy, you should do your research to ensure you are aware of the benefits and potential risks.
I'm in! How do I sign up for Worthy?
1.

Join MoneyMade (for free)

Sign up for a MoneyMade account so you can track and manage all of your online investments in one convenient place.
2.

Sign up for Worthy.

Simply click the orange "Get Started" button on the top, right hand of your screen. You will be prompted to enter your email and come up with a password.
3.

Select Account Type

Next, you will be asked to select an account type you can choose from: (a) Individual: Invest with your personal funds (b) Trust Fund: Invest with trust funds (c) IRA: Invest using funds from an IRA and benefit from IRA tax advantages (d) Non-Profit: This allows other Worthy users to donate to your cause (e) Business: Invest using funds held by a Sole Proprietorship, LLC, or corporation
4.

Create your account

To create your account, you will be asked to fill in personal details including your name, address, phone number, SSN, and date of birth. You will also be asked if you are an accredited investor (individual that has made $200,000 or more or has joint income with a spouse exceeding $300,000 for the past two or three years or has a net income of more than $1,000,000 not including their primary residence).
5.

Connect bank account

Before you can start investing, you will need to add and verify a bank account. There are two options you can choose between for verifying your bank account: 1. Instant verification: Connect through Worthy's banking partner 2. Micro deposit verification: Use your bank's routing and account numbers to verify. This method takes 2-3 business days to complete
6.

Purchase Worthy Bonds

Now, you're ready to purchase Worthy bonds. You can select how many bonds you want to purchase and be on your way to earning passive income.
7.

Return to MoneyMade

Finally, return to MoneyMade to track your Worthy investments, along with all of your other investments.
Explore Assets
Click an asset to learn more
Dogecoin
Music Royalties
Tether
Farmland
Wine
Art
Real Estate
Robo Advisor
Gold
Bitcoin
Stocks
Lending
Startups
Ethereum
DeFi
Solana
Oil & Commodities
Polkadot
Metaverse
NFTs
Whiskey
Bonds
Platinum
Sports Cards
Cardano
Ripple
Silver
Watches