INVEST IN WINE (FROM WINE SNOB TO WEALTHY COLLECTOR)
These wine investing platforms let anyone with $50 invest in wine, no wine cellars needed.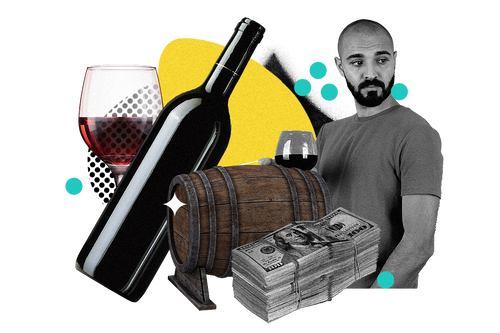 Good for:
Wine
Long Term Growth
Extra Income
Your portfolio looks good in Burgundy.
If you'd popped open a bottle of the 2000 Armand Rousseau Chambertin in 2009, you'd be sipping on a bottle of wine worth $440. As good as $440 tastes, if you held onto it until it reached peak maturity in 2019, you'd get the chance to taste a $3,500 bottle of wine.
Alternatively, you could've purchased a case of it in 2009 for $5,280 and sold it in 2019 for $42,000—a 737% return on investment (ROI). With those kinds of returns, you might as well crack open a couple of bottles and enjoy them yourself. You'd still turn a profit of nearly $30,000.
This is the beauty of investing in fine wine. If you choose the right bottles, you can make more money off of them than you can by investing in stocks. And unlike your shares in Apple, you can drink this asset, too.
Profiting off investment-grade wines used to be a wealth-building tool reserved for wealthy master sommeliers and well-connected collectors with an extra 500 square feet to convert into a wine cellar. Now, anyone with a computer and $50 can start investing in Dionysus' drink of choice.
Good for:
Wine
Long Term Growth
Extra Income
The hills are alive with the sound of terroir
There are massive barriers to entry when it comes to investing in fine wine. First of all, you need to have sommelier-level knowledge to know which bottles will hold value over time and when to sell. You also need to have access to the most exclusive wineries in the world to get your hands on a case of these sought-after wines—Armand Rousseau, for example, produces less than 10,000 bottles of the Chambertin each year. On top of that, you'll need a temperature-controlled cellar to keep them in pristine condition. Or, for an annual fee of just over 2%, you can let a wine investing platform do all of that for you while you sit back and watch your money grow. Which vineyard trail are you taking?
Chianti wine road vs Wall Street
The fine wine industry has a benchmark index of the 100 top-performing investment-grade wines, called the Liv-ex Fine Wine 100, similar to the stock market's S&P 500. Over the last 20 years, the Liv-ex Fine Wine 100 has outperformed the S&P 500, rising by over 270%. What's more, wine investments are considered both recession-resistant and a good hedge against inflation.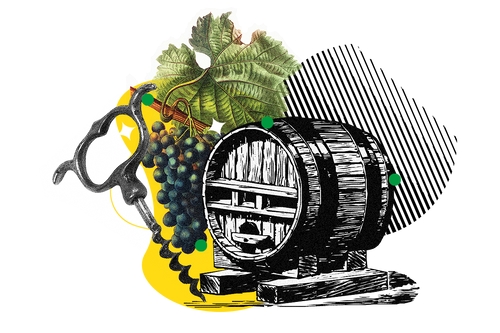 1. Sippin' on your finest assets
When you invest with Vinovest, they build and fully manage a personalized portfolio of wines for you based on your investing goals and risk tolerance. Their experts source the best investment-grade wines for you at wholesale prices, keep them safe in world-class storage facilities, and let you know when your wines have reached peak maturity. You can track the value of your wines on their dashboard and once you're ready to cash out, they'll find buyers at a similar price point. If you want to try one of your wines, they'll even ship a bottle to you.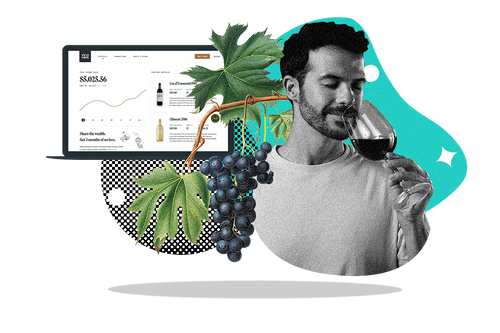 2. Cheers to letting the pros handle it
With Sommtrust, you invest and they do the rest. Their master sommeliers identify and vet high-quality wines expected to appreciate in value and store them for you. Sommtrust will even actively manage your portfolio, adjusting your holdings from time to time to ensure you keep an ideal risk-to-reward ratio.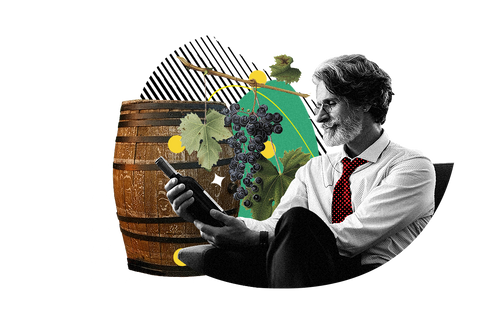 3. Build your scotch library for $50
Vint is one of the most affordable ways to start investing in wine, and they even have exotic spirits on offer as well. This platform takes the world's most valuable wines and spirits and breaks them down into shares you can buy, similar to how you invest in the stock market. This means you can invest in a rare collection of Macallan whiskey worth $85,000 for as little as $50.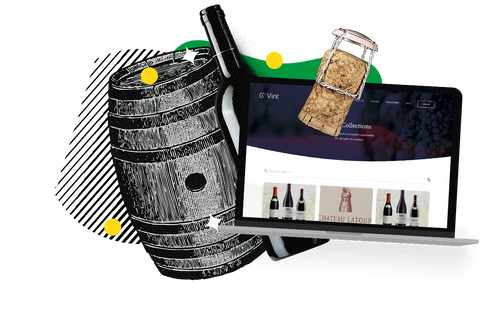 The last word on investing in wine
The rich and famous have been investing in wine and liquor for centuries, and with good reason. It's a reliable asset that tends to hold value even during recessions, and wise choices can lead to returns that outperform the market. Now that new investing platforms have made wine investing more accessible than ever, there's no reason not to add some taste to your portfolio by diversifying into fine wine.
Bottom's up
Year after year, wines from this region of France nab the most slots on the Liv-ex Fine Wine 100 index...
DO MORE WITH YOUR
MONEY.
RIDE WITH US