INVEST LIKE A HYPEBEAST
Are streetwear and sneakers the new stocks and bonds?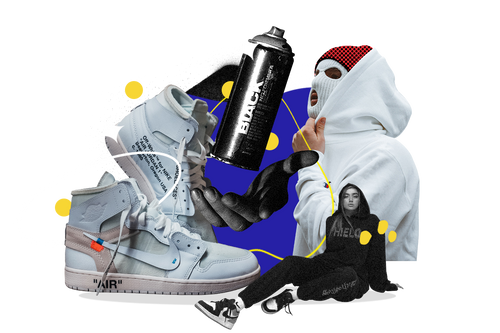 Good for:
Fun
Luxury Goods
Sports
These assets are dripping.
Did you know those AJ1s you've been coveting—the ones that are reselling for $2,000+—might actually be a smarter investment than stocks? This isn't exactly what your parents meant when they told you to start investing early, but we'll forgive them for not knowing that the next big thing on Wall Street would be...streetwear.
Brands like Supreme, Stüssy, and Palace may have started as little skate and surf shops, but now they're overtaking the giants of designer fashion. At $185 billion, the global streetwear market is twice the size of the luxury apparel market (and over 7x bigger than the wildly popular fast fashion industry).
From copping limited-edition sneakers and reselling them at huge markups to buying shares of rare Yeezys (the same way you'd buy shares of a company on the stock market), there are plenty of options for diving into the world of streetwear investing with as little as $10. Here's how to get started.
Good for:
Fun
Luxury Goods
Sports
Flip some kicks, flip the market
Limited edition and rare streetwear is now an asset you can invest in, just like stocks and real estate—except it can outperform both. The multi-billion dollar streetwear resale market is projected to reach $30 billion by 2030. You can flip a $100 pair of sneakers for over $1,000, which is a 10x return on investment. It would take about 25 years to do that in the stock market.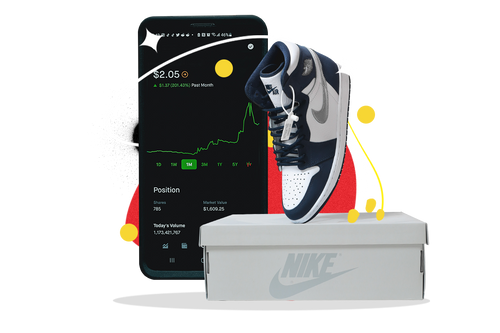 1. Portfolio stacked...with Yeezys?
The priciest sneakers in the world are Kanye's Grammy-worn 2008 Yeezy's, which sold for $1.8 million—and now you can own a small piece of them. The Yeezy 1 prototypes were acquired by investment platform Rares, which purchases rare sneakers and splits them up into smaller shares so anyone can invest in them with as little as $10. Hold onto your shares until Rares sells the shoes and you get a portion of their profit, or you can trade your shares with other users.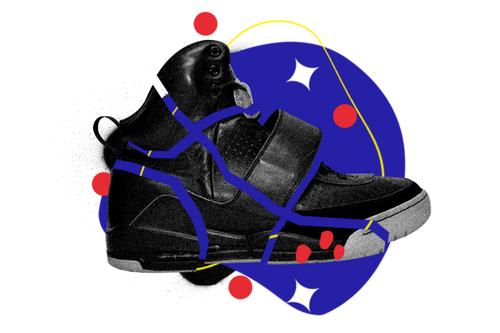 2. Invest in the legends
If you really want a piece of history, Public has the exact pair of AJ1s that Michael Jordan wore when he shattered the backboard during an exhibition game, shards of glass still embedded in the sole and everything. Known as the "stock market for culture," you can invest in shares of these and other iconic cultural assets for as little as $10.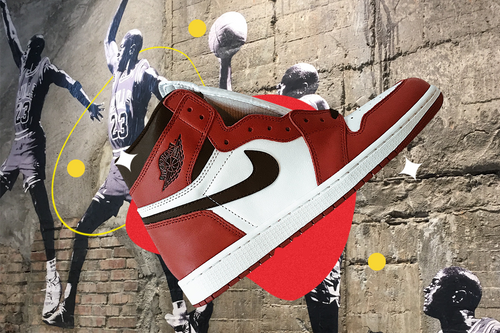 3. Take a trip to cyberspace
If you prefer an investment portfolio with a side of digital assets, NBA Top Shot is a marketplace where you can buy, sell, and collect digital NBA highlights. The "NFTs" traded on NBA Top Shot are essentially virtual, sports cards with video capability, and they make it possible to own—and profit from—some of the best moments in basketball history.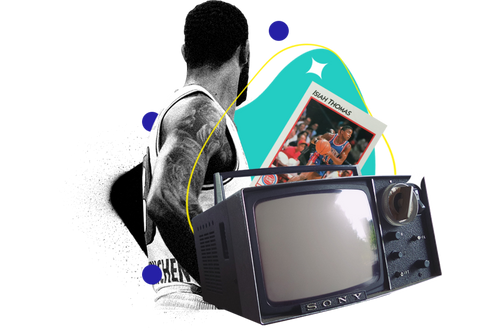 4. Get those one-of-a-kinds
The Nike "Moon Shoe" prototypes from the 1972 Olympic trials are said to be worth about $180,000, but you can buy a share on Rally for as little as $10. You'll find all kinds of rare collectibles on Rally, including vintage cars, and the platform's target returns of 9% to 12% are pretty generous.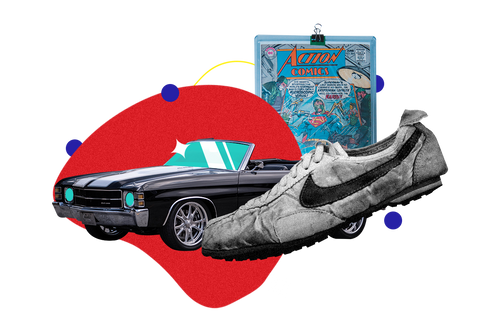 The last word on investing in streetwear and sneakers
They say you should invest in what you know. If you're a sneakerhead who loves to follow the hype, investing in streetwear probably sounds more appealing than picking stocks. Plus, pick the kicks that go up in price, and you could be stacking paper—or shoeboxes—in no time.
Some Sneaker-y Math
True or false? You bought a $100 pair of limited-edition sneakers and resold them on StockX for $1,000, profiting $900. Your return on investment is 900%.
DO MORE WITH YOUR
MONEY.
RIDE WITH US