INVEST WITH SPARE CHANGE
All you need is a dollar and a dream. There's no better time to start investing than now.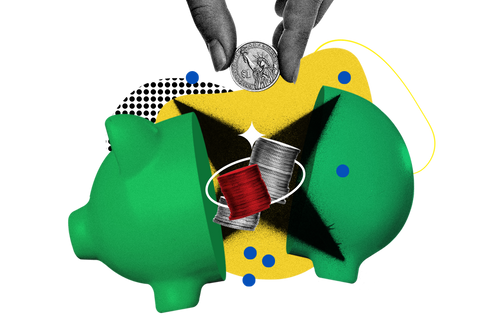 Good for:
Beginners
Automated
No fees
There's hope and investment opportunities for us all.
With investing, as in life, everybody's gotta start somewhere. If that's stacking nickels in a piggy bank—great. Investing 5% of your paycheck into a 401k? Better. Investing a little in this and a litte in that with whatever extra cash you have? Now, that's ideal.

From traditional stocks to real estate to luxury goods, there's plenty of investment options out there for those of us looking to get started with $10 or less. So fear not if you're still at the bottom like Drake before the Degrassi days. There's hope and investment opportunities for us all, multi-talented generational superstars or not.
Good for:
Beginners
Automated
No fees
Swipe me down
How many times did you swipe your card or hit that 'place order' button last month? Too many to count? Now imagine if you could automatically round up each of those purchases and put the spare change aside as an investment in your future. Oat milk matcha for $6.50—that's $0.50 toward retirement. Hazy IPA at your local dive bar for $8.73—that's another $0.27 toward your long-term financial goals.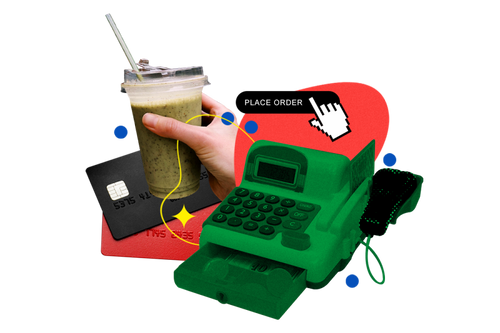 Dividends on draft
The average millennial spends $3,600 a year on booze. If each pint of craft beer costs $5.50 (who doesn't love a good happy hour deal?) and you invested the 50 cents in spare change, you'd be putting away an extra $327 every year. That's a healthy investment for minimal effort. (PS we're not guilting you about your margarita habit. How else are you supposed to wash down those tacos?)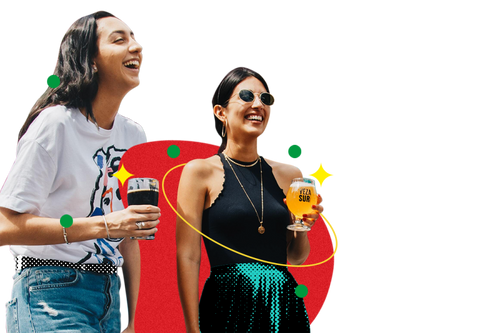 1. Invest with spare change, literally
Acorns takes the extra money from all of your purchases, no matter how big or small, and puts it in an investment fund crafted by experts. This is an awesome option if you're brand new to investing or are looking for a low-effort way to build out your portfolio.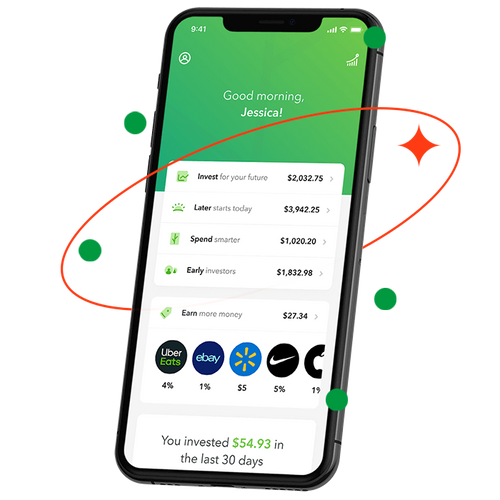 Secure the bag
You know the Birkin bag if you've heard any rap song out of Atlanta in the past five years. Named after famed British actress Jane Birkin, the Birkin is a leather handbag from Paris luxury house Hermès that fetches anywhere from $5,000 to over $50,000 on the used market. Legend has it that the waiting list to get one is five years long (that is, unless you're dating Future).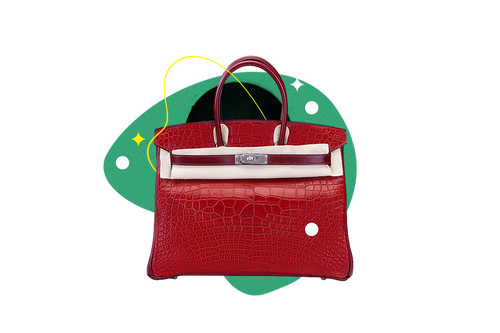 Hermès or Tesla?
This crocodile red example of the Hermès Birkin bag, which would retail new for around $10,000, is currently listed for sale at used luxury goods marketplace TheRealReal for $50,000. That's as much as a Tesla Model 3 fresh off the gigafactory assembly line. How are you dropping $50k?
2. Invest in interesting things
For those of us whose bank account doesn't yet match our taste or ambitions, there's an accessible (and arguably more financially savvy) way to own pieces of things like the Birkin. Through Public, you can buy shares of culturally important items with as little as $10. Like in the stock market, you'll make money if the value of what you own goes up and you sell your share.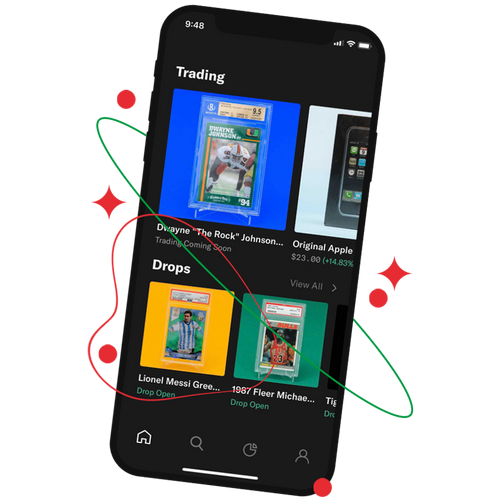 Ninety percent of all millionaires become so through owning real estate.
Andrew Carnegie, 19th century steel magnate and one of the richest people in American history
$36.2 Trillion
While we can't verify that fact cited by Mr. Carnegie, we wouldn't dare to argue with that face. And, there is something to what he's saying: there's massive opportunity in real estate investing. Consider this: $36.2 Trillion — the total value of housing in the US as of December 2020. That's a whole lot of white picket fence.
3. Buy into real estate with $10
If you're looking to get in on the action but don't have thousands to put toward a down payment or an expensive real estate investing fund, there are now platforms like Groundfloor that let you get started with as little as $10. Through Groundfloor, your investment goes toward loans that real estate pros use to fix and flip investment properties.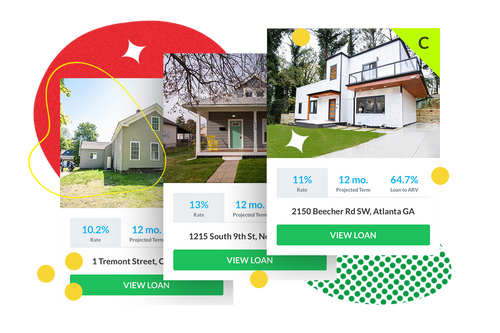 DO MORE WITH YOUR
MONEY.
RIDE WITH US