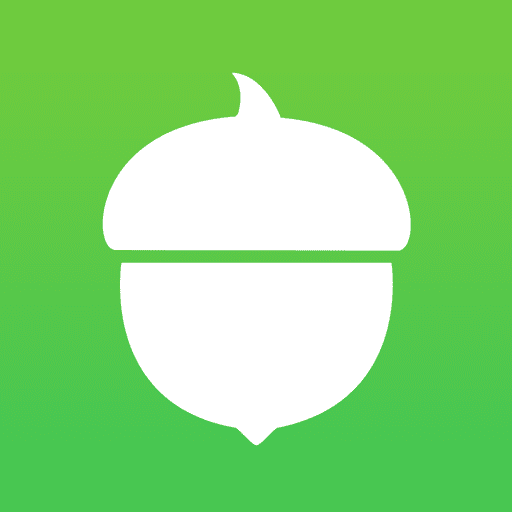 Acorns is a micro-savings app and robo-advisor all in one. Invest your spare change today and grow your wealth for tomorrow.
Overview
Take control of your financial future—without the expensive advisor. Acorn's automated micro-investing platform offers an empowering introduction to the world of wealth-building, and all you need to get started is a smartphone and $3. Take care of your checking, investing, and retirement needs and get helpful money tips all in one app. Invest your spare change automatically or set aside money from each paycheck, and start earning more now. Acorn's smart, diversified portfolios are designed by experts and tailored to your goals, so your money grows with you.
Why Invest
Hands-off, low-fee investing
Invest more consistently with round ups and recurring deposits
Start an investment account on Acorns for your kids
How you make money
You can use Acorns to invest small amounts of money automatically, and you earn returns on those investments through stock price appreciation and dividends. Apart from standard investing, you can also save for retirement through Acorns Later, earn bonuses through the Acorns Checking account, and save for your kids through Acorns Early. As an added bonus, Acorns plants thousands of trees each year to help fight climate change.
For reference: according to historical records, the average annual return from the S&P Index since its inception in 1926 through 2018 is approximately 10%–11%. The average annual return since adopting 500 stocks into the index in 1957 through 2018 is roughly 8%. Adjusted for inflation, the historical average annual return is around 7%. However, it's important to note that each Robo has their own investment strategy that can influence returns.
How Acorns makes money
Acorns is a private company that makes its money through member fees. Acorns charges $3 per month for the standard package and $5 per month for the family package. Acorns also earns interest on the money users deposit into their Acorns Spend accounts.
Is it safe?
Acorns has been in operation since 2012 and is estimated to have over 8 million users with assets under management totaling around $3 billion. Acorns diversifies your investments across several large, reliable ETFs. This allows for exposure to a diversified portfolio without taking on the risk of owning individual stocks. Brokerage services are provided to clients of Acorns Advisers by Acorns Securities, LLC, an SEC-registered broker-dealer and member FINRA. Member of SIPC. Securities in your account protected up to $500,000.
Things to know
You make money on

Value + Dividends

Fees

$3

Payout frequency

Quarterly

Term of investment

Zero

Liquidity

Easy

Open to

All Investors
Company
Country availability

US only

Assets under management

$1200000000

Established

2012

Mobile Application

IOS, Android
Investment Return Calculator
Calculate your estimated return to reach your investment goals.
Sign up for free to access all features:
Projected return
$1,579.48
Value after fees
$8,579.48
Any references to past performance, regarding financial markets or otherwise, do not indicate or guarantee future results.
Forward-looking statements, including without limitations investment outcomes and projections, are hypothetical and educational in nature. The results of any hypothetical projections can and may differ from actual investment results had the strategies been deployed in actual securities accounts.