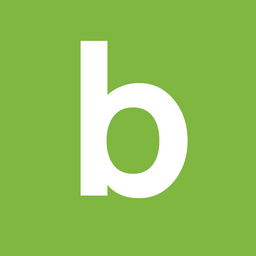 Retirement accounts are complicated. Blooom is not. A smarter way to grow your retirement investments.
Overview
Blooom is an SEC Registered Investment Advisor dedicated to changing the way people save for retirement. They believe everyone deserves the same expert financial advice previously afforded to only the wealthy. They know saving for retirement is confusing. That's why blooom starts simply. Their unbiased experts help put your portfolio on the right track—and keep it that way.
Why Invest
Invest smarter. Not harder.
Free online analysis of your 401k and IRA
Get unlimited access to a financial advisor
How you make money
Whether you're invested in a company-sponsored plan or an IRA, Blooom can build a personalized portfolio for your goals. Combine the expertise of their advisors with Blooom's planning technology to define a fund lineup that is diversified and low cost. Then, let Blooom implement changes or choose to make them on your own.
A strategy is only as good as your commitment to it. That is why Blooom provides ongoing optimization through portfolio monitoring. As circumstances change in the market, or your life, Blooom will adjust your allocation to keep you on track. Withdrawal alerts add an extra layer of security to your hard-earned nest egg.
How Blooom makes money
As always, their initial analysis is free. After the analysis you have a chance to let Blooom optimize your account based on the suggestions. They charge a flat annual fee for our optimization and monitoring services. There is a $120, $245 and $395 option for investing with Blooom. They never make money off the funds in your account. If you're looking for a more detailed explanation...They only offer a flat fee annual option, so you will always know what you are paying to have Blooom manage your account(s). Accounts are automatically renewed each year using the payment method indicated during registration. The auto renewal feature can be cancelled once you are registered and your account will then automatically cancel at the end of your billing period.
Blooom doesn't charge any hidden fees. They promise to be upfront and transparent about the cost of their services. Wish we could say the same for Wall Street, however. The investments in your 401k or IRA have internal expenses. Part of blooom's service is to minimize these institutional investment fees, when possible, by researching and picking the most cost effective funds available in your 401k or IRA allocation while meeting your retirement goals.
Is it safe?
Their goal is to get you into an appropriately diversified allocation based on your age and years to retirement, focused on long-term growth. So while they will adjust your allocation as you get closer to retirement, they will not adjust it for normal market fluctuations—recessions and market drops are normal parts of the economic cycle. There is risk associated with every investment.
Blooom is a fiduciary. This means they are required by law to act in your best interest, not their own. Blooom uses bank level security with encrypted servers and wouldn't recommend Blooom to their family and friends if they had ANY hesitation with the security of the platform. Blooom, Inc. is regulated by the U.S. Security and Exchange Commission and incorporated in the state of Delaware.
Things to know
You make money on

Value + Dividends

Fees

0%

Payout frequency

Term of investment

60 months

Liquidity

Moderate

Open to

All Investors
Company
Country availability

US only

Assets under management

$5B

Established

2013

Mobile Application

No
Investment Return Calculator
Calculate your estimated return to reach your investment goals.
Sign up for free to access all features:
Projected return
$2,072.44
Value after fees
$9,072.44
Any references to past performance, regarding financial markets or otherwise, do not indicate or guarantee future results.
Forward-looking statements, including without limitations investment outcomes and projections, are hypothetical and educational in nature. The results of any hypothetical projections can and may differ from actual investment results had the strategies been deployed in actual securities accounts.