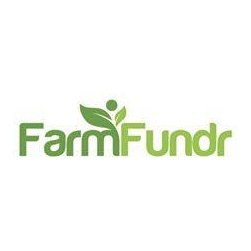 Farmland investing for everyone. Build wealth by investing in premiere agriculture. Receive annual returns from the sales of your crop's harvest, plus the appreciation from land ownership.
Overview
High profit potential farmland investments managed by expert American farmers. FarmFundr is a farmer-owned, equity crowdfunding platform focused on specialty crop operations in the United States. They offer fractional farmland ownership opportunities to their members. As a fourth-generation farmer, real estate investor and expert in farm management, their CEO, Brandon, takes extreme pride and care when it comes to selecting offerings for investors.
Why Invest
Receive profits when crops are harvested and sold annually.
Own the land & realize profits from land appreciation
They're not making any more land
How you make money
At FarmFundr, they do things a little differently so that the investors can realize as much profit from their farm operation as possible. While each offer is structured a bit differently (see individual offerings for full disclosures), generally their model is that you will receive annual returns from the sales of your crop's harvest in addition to the appreciation from ownership of the land.
How FarmFundr makes money
There are no fees for investors. Farmfundr charges a fee on capital raised from the sponsor.
Is it safe?
You should view these as risky investments, riskier than an investment in a stock market index fund, for example. The same is true for any direct investment in real estate. You could lose some or all of your money in any of these investments.
Things to know
You make money on

Value + Dividends

Fees

1.5%

Payout frequency

Annual

Term of investment

12+ months

Liquidity

Moderate

Open to

Accredited Only
Company
Country availability

US only

Assets under management

Unknown

Established

2015

Mobile Application

No
Investment Return Calculator
Calculate your estimated return to reach your investment goals.
Sign up for free to access all features:
Projected return
$7,997.72
Value after fees
$23,997.72
Any references to past performance, regarding financial markets or otherwise, do not indicate or guarantee future results.
Forward-looking statements, including without limitations investment outcomes and projections, are hypothetical and educational in nature. The results of any hypothetical projections can and may differ from actual investment results had the strategies been deployed in actual securities accounts.