These Are the Top 10 Best States for Farmland in the US
Montana, Oklahoma, and Wyoming offer the most affordable farmland, while spendier states like California and Kentucky are known for their profitable crops.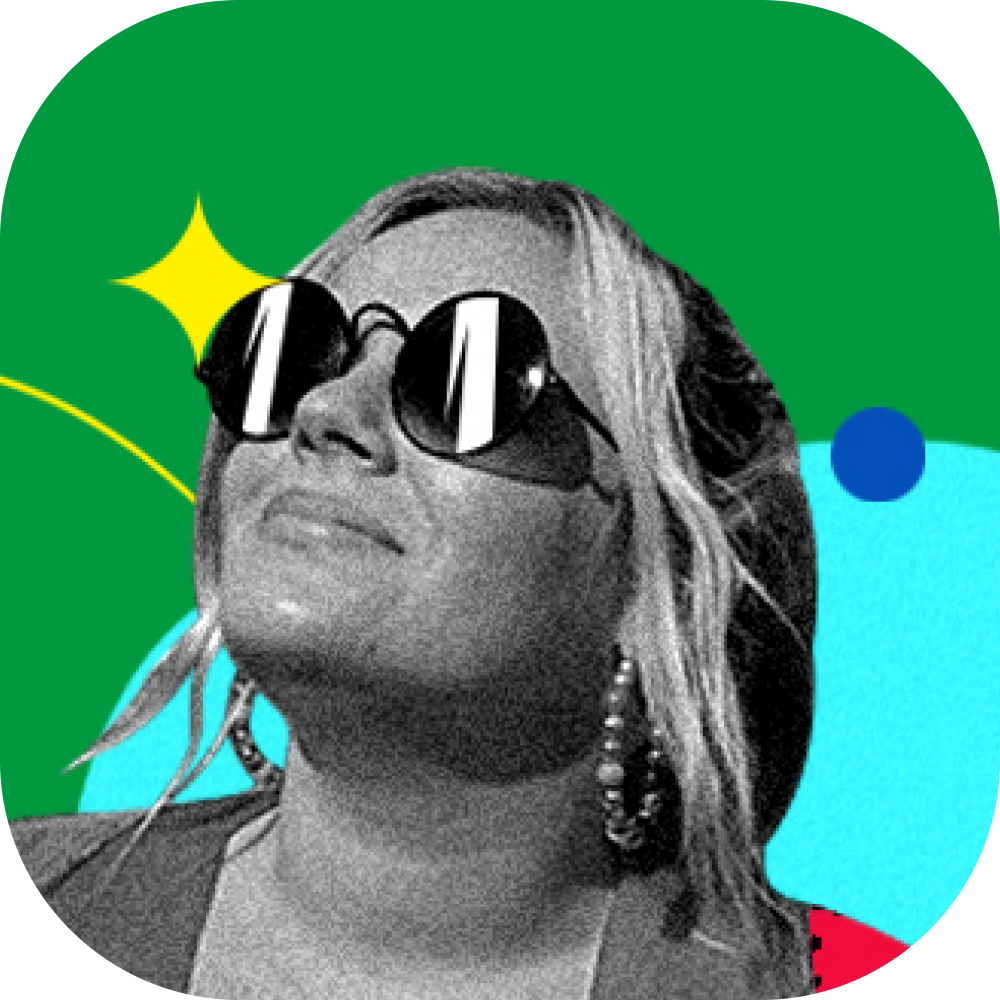 Published Dec 2, 2021•Updated Jun 10, 2022
Farmland
Passive Income
Real Estate
Forget Wall Street—have you thought about making your millions in rural Iowa?
There's a reason Bill Gates is the largest private owner of farmland in the country: it's a great investment. Not only is farmland one of the most stable and secure assets you can add to your portfolio, but it also offers a range of diversification benefits. We all need to eat, even in times of economic uncertainty, making it a recession-resistant asset that can help you preserve wealth during a market crash. What's more, farm income tends to go up when prices rise, making it a popular inflation hedge.
Before you start buying up tractors and fertilizer, though, you have to decide where you want to buy farmland. Some states offer extremely attractive farmland but the cost of operating a farm is high, while others offer cheap farmland that doesn't produce much in the way of income. To maximize your return on investment (ROI), you want a solid balance of both. With that in mind, here are the best states for farmland in 2021.
The best states for farmland
When you're looking for the best states for farmland in the US, you want to consider a range of factors: the state's top agricultural products and their profitability, the cost of farmland (as well as property taxes and the cost and availability of labor), rural infrastructure, and the availability of farmland.
We weighed each of these factors equally, using the USDA's 2020 land values research and LawnStarter's 2021 Best States to Start a Farm study as resources, to develop this list of the 10 best states for farmland. Let's dive in.
Montana
Coming in at the lowest cost per acre, Montana is one of the best states for farmland if you're looking to buy more land with less money. Farmland investors know it too—it came in second for the biggest increase in number of farms last year, so hop on the deals in big sky country while you still can.
According to the USDA, the average farmland real estate value per acre across the entire US was $3,160 in 2020, while the average in Montana was just $915. While a plot of land isn't worth anywhere near as much in Montana as it would be in, say, California, getting in at a seriously low price point means potential for a higher ROI. When it comes to cultivating the land to add value, wheat and beef are some of Montana's biggest commodities, along with sheep and wool, so ranching is a popular option.
Kansas
Kansas is seen as one of the most attractive places to invest in farmland thanks to the viability of its land and its well-developed rural infrastructure. It's the country's leader in grain production and one of the top producers of wheat as well. About 90% of the sunflower state's land is dedicated to farming.
Land in the most productive areas of Kansas won't come cheaply, but farm income has been on the rise in this state for the past couple of years thanks to increases in grain prices. Cropland values, in particular, have jumped in recent years, so when it comes to the best states for farmland, this is one you want to get into sooner rather than later.
Oklahoma
Oklahoma currently sits at the lowest cost per acre for the best states for farmland in the US, so this is another state with farmland you can invest in at a low price point. That said, farm income is also relatively low in Oklahoma, but it does have the rural infrastructure and developed farmland communities needed to support growth.
As another top producer of wheat and cattle, Oklahoma is a great place to invest in wheat cropland and ranchland.
South Dakota
South Dakota is ranked in the top five best states for farmland in the US when it comes to high farm income. Paired with a lower than average cost per acre of farmland ($2,010 versus the national average of $3,160), it's possible to squeeze a lot of value out of an investment in the Mount Rushmore state.
Farms in South Dakota tend to be much larger than your typical small family farm, and corn is one of the biggest agricultural products in the state.
North Dakota
Another state that produces some of the highest farm income in the land, North Dakota is a top producer of dry beans and honey. Farmland is even cheaper in North Dakota than South Dakota, making it one of the best states for farmland when it comes to ROI, especially because the state's agricultural infrastructure is well-developed.
This is also another state in which about 90% of the land is used for agriculture. The Red River Valley region of North Dakota is particularly known for its fertile soil, however that's also where farmland prices are highest.
Texas
Texas is another affordable state for farmland, although prices are increasing in recent years, especially for cropland. It's one of the best states for farmland if you're growing cotton thanks to its lengthy hot seasons (nearly year-round) and lack of overcast weather. The lone star state is also a big producer of beef cattle.
The state of Texas also provides generous property tax exemptions for certain farmers and ranchers, making farmland even cheaper. Thanks to developed agricultural infrastructure, getting access to utilities in even the most rural of places shouldn't be a problem.
Iowa
Iowa is one of the most popular states for investing in US farmland for several reasons. For starters, this corn belt state is a leading producer of both corn and soybeans, the two most lucrative crops in the country. The state also ranks top five in the nation for number of farm workers per capita, so finding labor is easy.
That said, the lucrative nature of farming in Iowa also makes farmland very expensive in this state. The average cost per acre in 2020 was a whopping $7,070, so unless you've got a lot of startup capital, you might want to look into more affordable ways to invest in Iowa farmland, such as crowdfunding.
Kentucky
The cost of farmland in Kentucky is just slightly above the national average, but it's one of the best states for farmland if you're looking to grow tobacco or soybeans or raise livestock. Tobacco is a particularly profitable crop thanks to the high and resilient demand for tobacco products and the fact that tobacco is easy to grow. Tobacco plants are resilient under a range of different weather conditions.
Wheat and corn are also popular crops to grow in Kentucky, and thanks to the long list of bourbon distilleries in the state, there is always demand for these products.
Wyoming
If you believe bigger is better, Wyoming is one of the best states for farmland. They don't call it "Big Wyoming" for no reason—this state boasts the largest average farm size in the US as well as the lowest cost per acre. On average, an acre of farmland in Wyoming will cost you just $750, less than one-fourth of the national average.
Wyoming also has some of the lowest property taxes in the country and no state income tax. All of this combined makes for high ROI potential.
California
California is one of the most expensive states in the country, and this is certainly reflected in its farmland prices. It'll cost you $10,000 per acre on average to buy farmland in the golden state, but there's still potential for significant ROI. This state comes is number one in the country for highest average per-farm income, and it also boasts the most farm workers per capita in the US.
This west coast state is one of the largest producers of fruits, vegetables, and nuts in the country—its farms grow two-thirds of the fruit in the US. It also produces over a third of the country's cannabis, one of the most profitable crops out there.
How to invest in farmland without buying land
If you're not quite ready to buy your own land—whether you need more startup cash, you don't have the agricultural knowledge necessary to grow profitable crops, or you just don't want to deal with all the work that goes into operating a farm—there are plenty of ways to invest in farmland without buying a farm.
Buying shares in the best farmland REITs or investing in the top agricultural ETFs are two easy ways to add farmland exposure to your portfolio today. If you want to invest more directly in farmland to reap the full diversification benefits of this asset class, there are platforms like FarmTogether that let you invest in a portion of an already operating farm that's currently generating revenue. Not only does this investment have the potential to offer growth in the form of land value appreciation, but you can also earn passive income through crop yields and rental income.
Where's the priciest farmland?
When it comes to states that require a big initial investment—due to the high cost per acre of farmland, high property taxes—this region of the US dominates: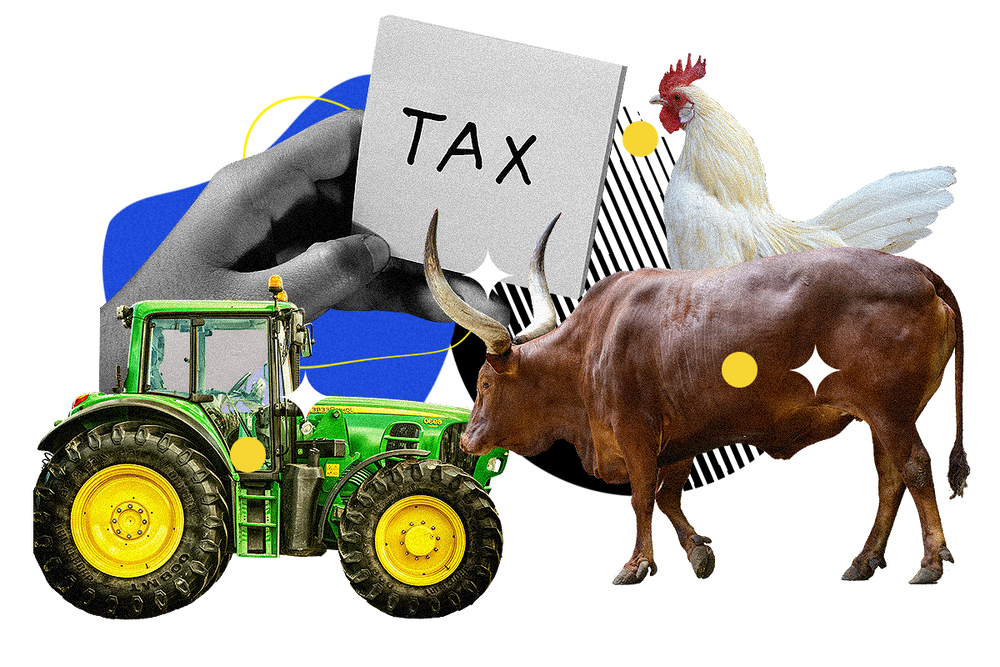 Read more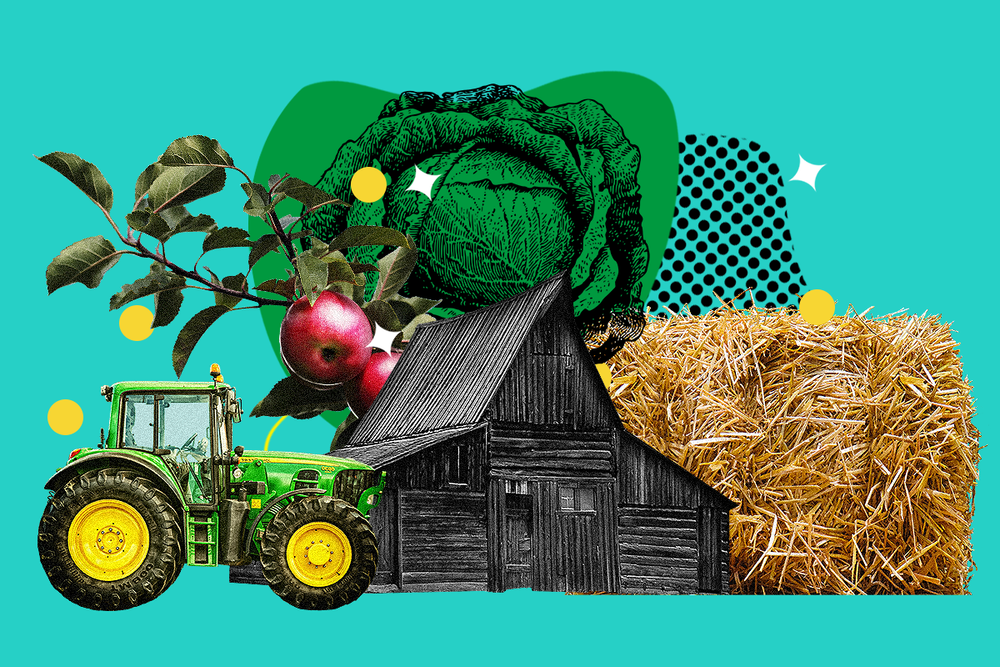 Agricultural Real Estate: These Are the Best Farmland REITs
Farmland REITs like LAND and FPI make it easy to invest in agriculture without owning a farm.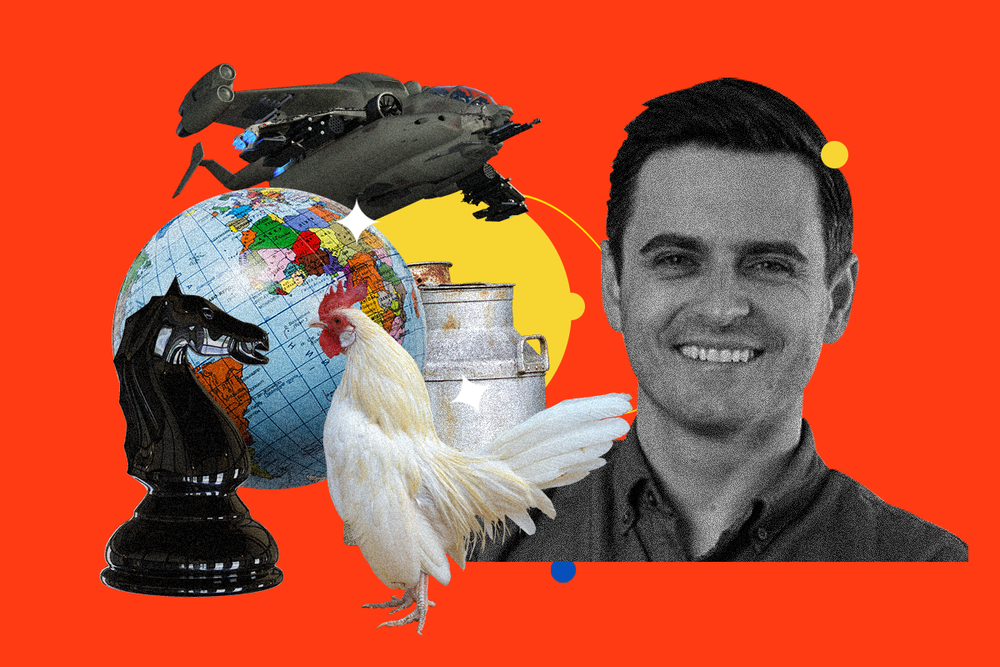 Asset Trip with Artem Milinchuk: Why This Startup Founder Believes ESG Is the Future of Investing
The FarmTogether founder talks about his love for US farmland as an asset class, greenwashing in sustainability, and why making the switch to ESG investing is best for both the planet and your wallet.