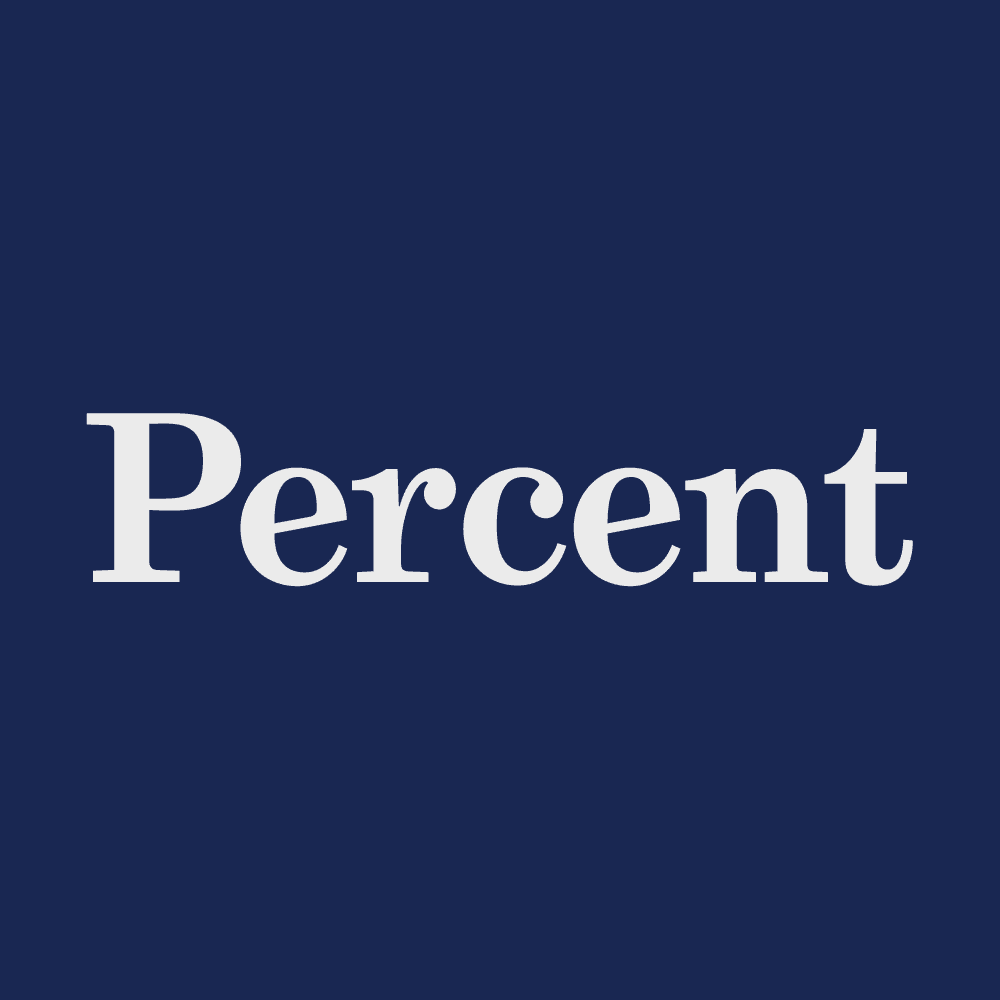 Percent is unlocking access to exclusive high yield, short term investments traditionally reserved for institutions. Earn up to 10% APY on your investment in as little as 1 month with a low minimum of just $500 to get started.
Overview
Percent offers short-term debt investments with competitive risk-adjusted returns. Invest in high yield alternative opportunities supported by cash generating assets. Percent is unlocking access to exclusive high yield, short term investments traditionally reserved for institutions.
😎
Manage your Percent account and thousands of other platforms with MoneyMade Portfolio!
Why Invest
Capture returns that are independent from public market performance.
Earn competitive yields and generate passive income.
Take advantage of inherent liquidity to move in and out of positions with ease.
How you make money
Your investing in high yield opportunities supported by cash generating assets (Structured notes). With Percent, you can earn in excess of 10% APY in as little as 2 months.
How Percent makes money
Percent takes the difference between the interest rate charged to the borrower and what is paid out to investors.
Is it Safe?
Credit Risk: If you invest in a structured note, then you have the intention of holding to maturity. As with any IOU, loan, or another type of debt, you bear the risk that the issuing investment bank might get into trouble and forfeit on its obligation. Lack of Liquidity: Structured notes rarely trade on the secondary market after issuance. You also have to consider the tax factor. Since structured notes are deemed payment of debt instruments, investors will be responsible for paying annual taxes on them, even though the note hasn't reached maturity and they are not receiving any cash. On top of that, when sold, they will be treated as ordinary income, not a capital gain (or loss).
Things to know
You make money on

Interest

Fees

0%

Payout frequency

Monthly

Term of investment

1-12 months

Liquidity

Moderate

Open to

Accredited Only
Company
Country availability

US only

Assets under management

Unknown

Established

2018

Mobile Application

No
Investment Return Calculator
Calculate your estimated return to reach your investment goals.
Sign up for free to access all features:
Projected return
$2,366.62
Value after fees
$9,366.62
Any references to past performance, regarding financial markets or otherwise, do not indicate or guarantee future results.
Forward-looking statements, including without limitations investment outcomes and projections, are hypothetical and educational in nature. The results of any hypothetical projections can and may differ from actual investment results had the strategies been deployed in actual securities accounts.