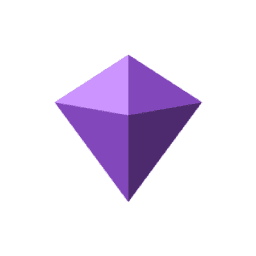 LexShares invests in commercial lawsuits in exchange for a portion of any potential recovery. They are one of the most active litigation finance firms in the world. Median 47% net annualized return as of December 31, 2020.
Overview
LexShares is a litigation finance firm, with an innovative approach to originating and financing high-value commercial legal claims. LexShares funds litigation related assets through both its online marketplace and dedicated litigation finance fund. LexShares funds attorneys, law firms, and plaintiffs with commercial lawsuits, and is one of the most active litigation finance firms in the world. They offer attorneys, law firms, plaintiffs and in-house legal departments flexible, non-recourse capital through their online marketplace and dedicated litigation finance fund.
Why Invest
Median 47% net IRR for resolved investments as of 8/31/20
One of the most active litigation finance firms in the world
Asset class largely uncorrelated to macroeconomic activity
How you make money
Median 47% net annualized return as of December 31, 2020. LexShares makes it possible to invest in commercial legal claims in exchange for a portion of any monetary recovery. This fast-growing asset class is called "litigation finance," and it arms corporate plaintiffs facing economically-advantaged defendants with the capital necessary to level the financial playing field. When LexShares' expert legal team approves a legal claim for investment, it launches on lexshares.com--at which point individuals can invest, follow the progress of the litigation, and have the potential to earn returns if the case resolves positively by way of settlement or adjudication. As of December 31, 2020, the median net annualized return on the platform is 47%.
How LexShares makes money
There are no management fees charged to investors who participate in investment offerings posted to the LexShares platform. LexShares earns a carried interest (share of the profit) from legal claim investments that resolve positively. LexShares also manages a private fund, LexShares Marketplace Fund II (LMFII), and takes a management fee and carried interest from resolved investments in the Fund. Capital from LMFII is deployed into each offering posted to the LexShares platform, giving investors an efficient means of accessing each LexShares investment opportunity.
Is it safe?
Litigation finance investments are typically non-recourse, which means that if the legal claim does not resolve positively, investors may bear a total loss on their investment. Additional risks include concentration risk, lack of control over the prosecution of the underlying claims, and the claimant's inability to assert and collect on their claims. Past performance is not indicative of future performance. Investments in legal claims are speculative, carry a high degree of risk, may result in a loss of entire investment, may be subject to long holding requirements, and are intended for investors who do not need a liquid investment. Returns are based on LexShares' internal reporting for offerings through the LexShares platform. Results reported reflect the simple median annualized rate of return, net of fees and expenses. Diversification does not guarantee profits or protect against losses.
Things to know
You make money on

Dividends

Fees

0%

Payout frequency

Asset sold

Term of investment

6 months

Liquidity

Hard

Open to

Accredited Only
Company
Country availability

Worldwide

Assets under management

Unknown

Established

2014

Mobile Application

No
Investment Return Calculator
Calculate your estimated return to reach your investment goals.
Sign up for free to access all features:
Projected return
$2,776.43
Value after fees
$11,276.43
Any references to past performance, regarding financial markets or otherwise, do not indicate or guarantee future results.
Forward-looking statements, including without limitations investment outcomes and projections, are hypothetical and educational in nature. The results of any hypothetical projections can and may differ from actual investment results had the strategies been deployed in actual securities accounts.