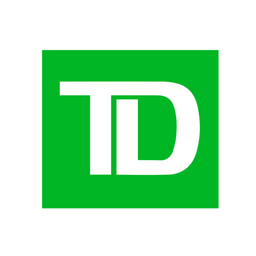 Value is so much more than a price tag. With TD Ameritrade, not only can you trade commission-free online, but you get access to all platforms and products with no deposit minimums, trading minimums, or hidden fees.
Overview
Whether you are actively trading or investing for the long term, TD Ameritrade's platforms are filled with innovative tools and features to give you everything you need to make smarter, more informed decisions. No matter which platform you choose, you can research stocks, place trades, and manage your portfolio with knowledge backed by live-streaming CNBC, real-time quotes and specialists with years of experience.
Get access to stocks, bonds & CDs, options, non-proprietary mutual funds, futures, forex, commission-free ETFs*, and more to stay diversified and ready to take advantage of a wider range of opportunities.
Knowledge is your most valuable asset. That's why TD Ameritrade built a one-of-its kind AI-powered experience designed to help you grow as an investor with content tailored to your own personal investing goals and needs.
Why Invest
Commission free trading for online trades.
Educational curriculum designed to help you become a better, more informed investor.
Live help available via chat through mobile app.
How you make money
Stock price appreciation and dividends. TD Ameritrade makes it easy to trade in stocks, options, ETFs, mutual funds, bonds, and CDS.
How TD Ameritrade makes money
TD Ameritrade charges $0.00 commission for stock, ETF, and options trades, but they do charge $0.65 contract fee. They offer additional products like managed portfolios or the option for broker-assisted trading, which they charge additional fees for.
Is it safe?
Investing entails risk, including the possible loss of principal, and there is no assurance that the investment will provide positive performance over any period of time.
Things to know
You make money on

Value + Dividends

Fees

0%

Payout frequency

Quarterly

Term of investment

Zero

Liquidity

Easy

Open to

All Investors
Company
Country availability

US only

Assets under management

$2700000000

Established

1975

Mobile Application

IOS, Android
Investment Return Calculator
Calculate your estimated return to reach your investment goals.
Sign up for free to access all features:
Projected return
$1,786.50
Any references to past performance, regarding financial markets or otherwise, do not indicate or guarantee future results.
Forward-looking statements, including without limitations investment outcomes and projections, are hypothetical and educational in nature. The results of any hypothetical projections can and may differ from actual investment results had the strategies been deployed in actual securities accounts.