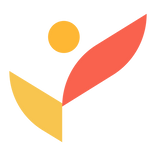 FarmTogether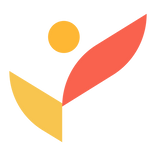 FarmTogether
FarmTogether is an investment manager that gives accredited investors access to vetted U.S. farmland. Whether you want to diversify your assets, hedge against inflation, or generate income, farmland can serve various investment goals. 6-13% Target Net Returns. 2-9% Target Net Cash Yield.
Highlights
+2.50%
Asset Class Return•30d

Overview
FarmTogether is an online farmland investment platform headquartered in San Francisco and founded by Artem Milinchuk. It enables accredited investors to invest in US institutional quality farmland. Investors can select from different properties, locations, and crop types curated by FarmTogether. Unlike a fund, the investor has full control of what they invest their money into.
Investors can also invest through their Bespoke channel, which enables individual investors to own the entire farm outright; this opportunity is sourced for investors who seek sole ownership and are willing to invest a capital of $1,000,000+ in equity per farm.
Things to Know
You make money on

Value + Dividends

Fees

1.5%

Min Investment

$15,000

Payout frequency

Quarterly

Term of investment

60+ months

Target Return

6% - 13%

Liquidity

Low

Open to

Accredited Only

Mobile Application

No
Top Perks
Earn income from crops & land value appreciation

Recession-resistent investing

Earn passive income
How you make money
Investors make money in two ways. 
Land income: Land generates income, typically either from rent or from profit off crops. In all cases, experienced farmers and farming companies pay rent or contract to work the land. The owners (FarmTogether on behalf of investors) take care of property taxes, expenses, etc. Investors receive cash flow from distributions of net profits after expenses and taxes.
Land price appreciation: The team uses land assessment and market measures to value the property annually. Upon the property's sale, investors receive their proportional share of the profits.
How FarmTogether makes money
FarmTogether's permanent crop offerings have the following fee structure: 2% one-time admin fee, 1-2% annual management fee, 5% net operating income fee. Their row crop offerings have the following fee structure: 1% one-time admin fee, 20% of the gross rent (typically 0.75%-1.0% annual management fee). Please refer to their Private Placement Memorandum for each deal for more information.
Is it safe?
The most common risks are overpaying for land and not understanding the prevailing lease rates and their drivers in the area. FarmTogether mitigates these risks by being conservative in their underwriting and partnering with highly experienced farmers and farmland investment managers. At the same time, the allocation of substantial amounts of capital for investment in farmland and farming-related properties and significant competition for income-producing real estate may inflate the purchase prices for such assets. If they acquire properties in such an inflated environment, it is possible that the value of the properties may not appreciate and may, instead, decrease in value, perhaps significantly, below the amount they paid for such assets. In addition to macroeconomic and local economic factors, technical factors, such as a decrease in the amount of capital allocated to the purchase of farmland and farming related properties and the number of investors participating in the sector, could cause the value of our assets to decline. FarmTogether is an Exempt Reporting Advisor under the SEC regulations.
Established

2017

Country Available

US Only

Assets Managed

$200M