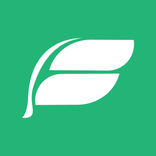 FLIT Invest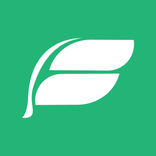 FLIT Invest
Automated impact investing based on your personal values.
+6.02%
Asset Class Return•30d

Overview
Interest in Environmental, Social, and Corporate Governance (ESG) investing has grown significantly, with ESG funds reaching a record $40 trillion market in 2022.
 
Investors are increasingly conscious of where their money is invested, seeking to exclude companies engaged in activities like fossil fuels and deforestation, and instead prioritize values like gender and racial equality, green energy, and more.
 
FLIT Invest is helping Americans put their money into investments, companies and strategies that have positive social and environmental impacts—without sacrificing financial returns.
Things to Know
You make money on

Value + Dividends

Fees

$5/month

Min Investment

$10

Payout frequency

Primary Sale

Term of investment

60+ months

Target Return

8% - 11%

Liquidity

High

Open to

Accredited Only

Mobile Application

iOS
Top Perks
Environmental, Social, and Corporate Governance (ESG) funds allow you to exclude fossil fuels and sin products such as deforestation, civilian firearms, or private prisons.

ESG index strategies have consistently outperformed market cap indices like the S&P 500 over 1, 3 and 5-year time horizons.

The S&P 500's ESG portfolio shares 60% of its weight with the standard S&P 500.

Bloomberg, Morgan Stanley and Morningstar have found ESG funds to be less volatile during market dips.

Impact funds allow you to invest in companies that are making a difference by contributing to social or environmental solutions - such as climate solutions, green energy.
How you make money
FLIT Invest allocates your money into ETFs and mutual funds aligned with your top values. Users primarily earn returns from capital appreciation and dividend income, which is reinvested in portfolios. While FLIT advocates for long-term investing, users can cash out at any time.
How FLIT Invest makes money
FLIT's service is based on a subscription model, where users can choose to pay $5 per month or $50 upfront for the year (16% discount).
Is it safe?
FLIT Invest is a Registered Investment Advisor with the SEC, backed by Oktogon Ventures and other angel investors.
Established

2020

Country Available

US Only

Assets Managed

n/a
Reviews
Reviews (0)
No comments yet