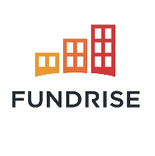 Fundrise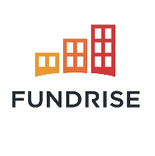 Fundrise
Build a more perfect portfolio. Get paid frequent dividends + earn more from property appreciation. Introducing the first simple, low-cost real estate investment platform.
+6.13%
Asset Class Return•30d
#0
Rank
In Real Estate•30d

Overview
Fundrise is a simple, low-cost real estate investment platform with flexible investment minimums starting from just $10. It boasts an impressive $7+ billion investment portfolio with over 387,000 active investors and a net of $224+ million in dividends earned by investors. Plus, in 2022, Fundrise returned +22.99% and in 2021 returned +1.50%, outperforming the S&P 500 return of -18.11%.
Things to Know
You make money on

Value + Dividends

Fees

1%

Min Investment

$10

Payout frequency

Quarterly

Term of investment

60+ months

Target Return

9% - 12%

Liquidity

Moderate

Open to

All Investors

Mobile Application

iOS, Android
Top Perks
Frequent dividends paid out to investors

Institutional quality real estate and low fees

Flexible minimums starting from just $10
How you make money
Fundrise's investments are focused on long-term growth. As a result, your investment will naturally form a J-curve that takes time to play out. There will be an initial period of low expected returns as the properties are acquired and business plans are executed. However, this should contribute to generating higher returns as your investment matures. Following the ramp-up stage in which Fundrise acquires properties, your investment will act like a dividend-paying stock. Fundrise provides steady monthly dividend income, and you can choose to receive your dividends in cash or reinvest them. You will also benefit from increasing property values over time. This can result in higher dividend payments due to rent increases or a higher sale price when the property is sold.
How Fundrise makes money
For all unaccredited offerings, investors pay a 0.15% annual investment advisory fee (which may be reviewed under certain circumstances). Separately, for funds in standard portfolios, investors pay a 0.85% annual asset management fee. Altogether, that's $10/year for every $1,000 invested, or an annual management fee of just 1%.
Is it safe?
Fundrise crowdfunded its first property in 2013, and as of January 2020, it has helped over 130,000 investors invest close to 5 billion dollars in total transactions. Fundrise has received over 50 million dollars in funding and has a projected value of over 800 million dollars. They Fundrise portfolio was specifically designed with the intention of being able to withstand prolonged periods of economic distress. Nothing can be guaranteed, but because of their conservative approach and extensive underwriting processes, we believe the Fundrise portfolio is well-positioned to sustain a severe economic downturn and offer good risk-adjusted returns.
Although there is always potential for loss while investing in real estate, the expansive portfolio and solid track record of Fundrise should speak to the reliability of the company. Fundrise Advisors, LLC ("Fundrise Advisors"), an affiliate of Fundrise, is registered with the Securities and Exchange Commission as an investment adviser under the Investment Advisers Act of 1940.
Established

2010

Country Available

Worldwide

Assets Managed

$400M
Reviews
Reviews (6)
Easy interface with continuous improvement in transparency and platform. Solid returns and good exposure to real estate.
Amazing platform for passive real estate income. They take care of buying/selling and distribute the income back to investors. Fees are also very low. Not a great platform if you need more fine grain control over buying/selling.
Have used it for the last 2 years and no complaints or faults. Super simple, pays dividends quarterly which is nice