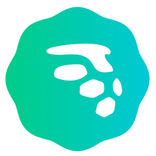 MoneyLion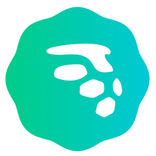 MoneyLion
Choose from different investment strategies to support your goals.
Highlights
+1.04%
Asset Class Return•30d
#0
Rank
In Robo Advisor•30d

Overview
MoneyLion is a mobile banking and financial membership platform that empowers people to take control of their finances. They make it easy to reach your goals faster with fully managed portfolios and auto investing — all with no management fees or minimums. Since its launch in 2013, MoneyLion has engaged with 7.5 million hard-working Americans and has earned its members' trust by building a full-service digital platform to deliver mobile banking, lending, and investment solutions.
Things to Know
You make money on

Value + Dividends

Fees

$1

Min Investment

$5

Payout frequency

Quarterly

Term of investment

Zero

Target Return

7% - 10%

Liquidity

Easy

Open to

All Investors

Mobile Application

iOS, Android
Top Perks
Attain goals quicker, fully managed portfolios

No management fees

Invest in blended stock/bond ETFs for ur portfolio
How you make money
Stock price appreciation + dividends. For reference: according to historical records, the average annual return from the S&P Index since its inception in 1926 through 2018 is approximately 10%–11%. The average annual return since adopting 500 stocks into the index in 1957 through 2018 is roughly 8%. Adjusted for inflation, the historical average annual return is around 7%. However, it's important to note that each Robo has their own investment strategy that can influence returns.
How MoneyLion makes money
There are no management fees when investing using MoneyLion. The company makes the majority of its money through its loan business, lead generation from users on its site, and their monthly subscription service option. For the MoneyLion Plus Subscription Service, MoneyLion automatically withdraws $79 from a consumer's account per month, depositing $50 into their investment accounts and taking $29 as a monthly fee. Users get $1 cash-back for every daily login, meaning that users who remember to sign on every day and scroll through a few screens essentially get the service for free.
Is it safe?
Investing entails risk including the possible loss of principal and there is no assurance that the investment will provide positive performance over any period of time. Accounts are SIPC insured up to $500,000 with a limit of $250,000 for cash.
Established

2013

Country Available

Worldwide

Assets Managed

$13M
Reviews
Reviews (1)
It ok but I can not touch your money till you get a 1000 I don't like that part but oh well money in the bank