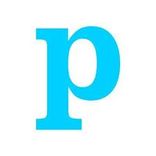 Personal Capital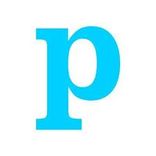 Personal Capital
Personal Capital is an online financial advisor that uses automated software programs to help you manage your money. Their software provides objective investing advice which reduces inefficiencies and takes the emotion out of money management.
Highlights
+0.91%
Asset Class Return•30d
#0
Rank
In Robo Advisor•30d

Overview
Personal Capital combines award-winning technology and financial tools with experienced people to create the smart, easy way to transform your financial future. They don't believe in a "one size fits all" portfolio. Their approach is tailored to you and your goals. Together, you can create a plan that's based on your preferences, and what stage you are in your life.
Things to Know
You make money on

Value + Dividends

Fees

0.89%

Min Investment

$100,000

Payout frequency

Quarterly

Term of investment

Zero

Target Return

7% - 10%

Liquidity

Easy

Open to

All Investors

Mobile Application

iOS, Android
Top Perks
Individual securities available.

Dedicated financial advisors.

Advanced tax optimization strategy.
How you make money
Customization begins by learning about your entire financial situation and goals. From there, they'll determine how much growth you need to reach those goals. In designing your strategy, they make sure to account for any unique circumstances you may have, such as financing a college education or purchasing a home. In addition, they factor in any outside exposures to a specific company or industry. Once they're clear on every facet of your financial life, they design a portfolio that reflects your risk and return profile. They buy a well-diversified sample of at least 70 individual stocks to provide the advantages of our Tactical Weighting approach and for tax optimization. For fixed income and alternatives, they use a combination of low-cost exchange traded funds (ETFs). This combination allows for the highest degree of diversification and the lowest fund costs. You can also earn returns on your cash in their cash account.
How Personal Capital makes money
They have one simple fee based on a percentage of assets managed. Wealth management, trade costs and custody are included – you do not pay trade commissions. They bill monthly, in arrears, and routinely help clients with financial planning and 401(k) allocations at no charge. Their fee schedule is as follows:
First $1 million: 0.89%
If you invest more than $1 million your fee schedule will be:
First $3 million: 0.79%
Next $2 million: 0.69%
Next $5 million: 0.59%
Over $10 million: 0.49%
Personal Capital also receives a fee from each Program Bank in connection with their high yield savings account that is based on the aggregate daily closing balance of deposits held in Program Accounts by such Program Bank.
Is it safe?
Pershing Advisor Solutions, a Bank of New York Mellon Company holds your money. Personal Capital selected Pershing because of their strength and willingness to use technology in ways that help their clients. Pershing is one of the largest US custodians, with over a trillion dollars in global client assets. Personal Capital never directly takes custody of client assets, and only you have access to your money. At Personal Capital, they keep your best interests in mind. This includes never, ever selling your data. And when they share your data with third parties to help deliver their services, they make sure the third parties don't sell your data either. Personal Capital believes in constant security testing and improvements. Their security team always scans and tests their systems for security issues, and they utilize a layered defense-in-depth approach.
Empower and Personal Capital Advisors Corporation serve a combined 12 million individuals, for whom they collectively hold over $1 trillion in assets. Investing entails risk including the possible loss of principal and there is no assurance that the investment will provide positive performance over any period of time. Personal Capital is FDIC insured by program banks up to an aggregate of $1,500,000
Established

2009

Country Available

Worldwide

Assets Managed

$12B