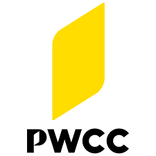 PWCC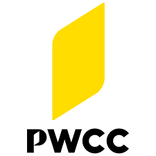 PWCC
PWCC is the world's largest marketplace for buying, selling, and trading investment-grade sports cards.
Highlights
-0.10%
Asset Class Return•30d
#0
Rank
In Sports Cards•30d

Overview
The PWCC marketplace is a website and app where trading card collectors can easily buy and sell investment-grade sports cards. PWCC hosts both regular auctions and a fixed-price marketplace and also facilitates private sales and loans backed by sports cards as collateral. Finally, they offer grading services in partnership with Certified Collectibles Group (CCG) and a highly secure, fully insured vault where investors can send their cards to be archived and safely stored.
Things to Know
You make money on

Value

Fees

0-20%

Min Investment

$1

Payout frequency

Asset Sold

Term of investment

Zero

Target Return

9% - 12%

Liquidity

Moderate

Open to

All Investors

Mobile Application

iOS, Android
Top Perks
Buy and sell sports cards

Affordable, secure sports card storage & grading

Loan using trading cards as collateral
How you make money
You can make money by buying and selling sports cards on the PWCC marketplace. If you can identify undervalued sports cards or sports cards that will increase in value over the long term, you can invest in them and earn a return by buying when the price is low and selling when it's high. Their fixed-price marketplace allows you to set a price you're willing to accept for your assets, while their auctions let you sell your assets to the highest bidder.
How PWCC makes money
PWCC makes money off of various auction and marketplace fees, storage fees, grading fees, and loan fees. Buyers pay a 20% buyer's premium, a portion of which goes to the seller and a portion of which goes to PWCC. Sellers don't pay a fee to list their item, but they may pay small additional fees for special items. Also, PWCC will keep a minimum of $2,000 of the sale price on Premier Auction lots. Vault usage is free for all items purchased on PWCC, otherwise they charge $3 to $25 per card depending on card type plus a 1% fulfillment fee on transfers. Grading fees are $20 per card. Finally, PWCC makes money on their loan program via a 1% origination fee and a 1% monthly interest charge.
Is it safe?
PWCC is well-established as the world's leading sports card marketplace and auction provider. It was founded by Brent Huigens in 1998 and launched as Pre-War Card Collector Auctions in 2008. Since then, PWCC has facilitated the sale of over 1.6 million items. Their vault, which is boasted as the biggest and most sophisticated trading card archival service in the world, currently stores nearly half a million items. It is the only UL rated secure facility for trading cards and holds a UL-Class 3 Certification, the highest certification available for any storage facility.
Established

1998

Country Available

Worldwide

Assets Managed

$1B
Reviews
Reviews (1)
Streamlined and informative. They provide education that makes it a lot easier to understand what you'd want to buy.