PSA Grading Guide: How to Get Your Cards Graded
Wondering if your trading cards are worth thousands? Here's how PSA grading answers that question and where you can get your cards graded without breaking the bank.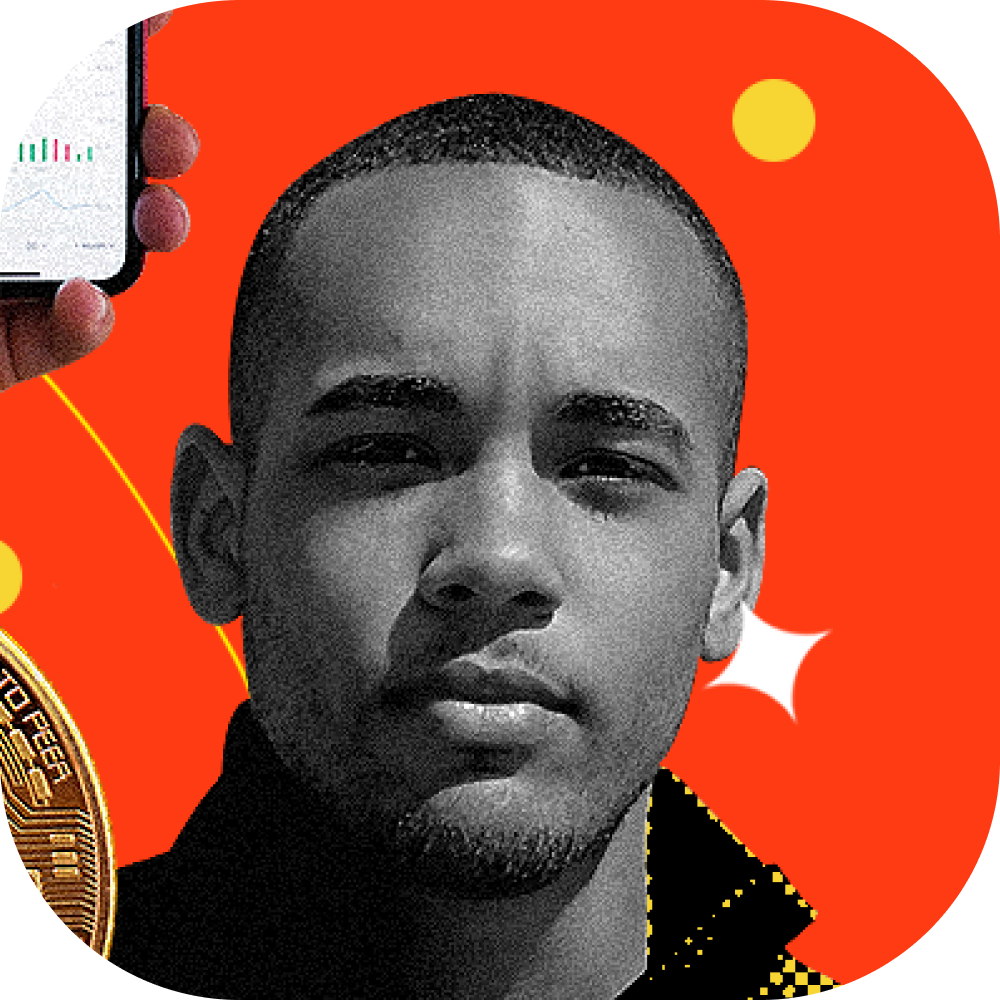 Published Jul 14, 2022•Updated Jul 14, 2022
Collectibles
Sports
Balanced Investing
Did you hear about that ripped Honus Wagner card that sold for $475k back in February?
That jaw-dropping sale must've gotten you thinking: "If a beat up card like that can sell for half a million, how much money can I get for my well-preserved trading card collection?"
If you peruse any list of top-selling cards, you'll see that most, if not all of them, are graded.
Well, the most sure-fire way to figure out what your cards are worth is to get them graded. But as you'll soon learn, PSA grading takes time and moolah. In this article, we'll go over what PSA grading is and how it works. And to Topps (ha) it all off, I'll introduce you to the most hassle-free and affordable card grading service on the market today.
As trading cards evolved into a billion-dollar industry and store of value, card grading services were developed to ensure authenticity and increase the value of these collectibles.
And while many card grading authenticators and grading systems exist, PSA (Professional Sports Authenticator) is the most reputable name in the business. To earn this level of trust with collectors, PSA has verified more than 40 million sports cards cumulatively worth over $1 billion to date.
The PSA grading scale
So, what do the different PSA grades mean anyway? There are 10 possible PSA grades, each of which signifies a different level of card condition:
GEM-MT 10 (Gem Mint)

MINT 9 (Mint)

NM-MT 8 (Near Mint-Mint)

NM 7 (Near Mint)

EX-MT 6 (Excellent-Mint)

EX 5 (Excellent)

VG-EX 4 (Very Good-Excellent)

VG 3 (Very Good)

GOOD 2 (Good)

PR 1 (Poor)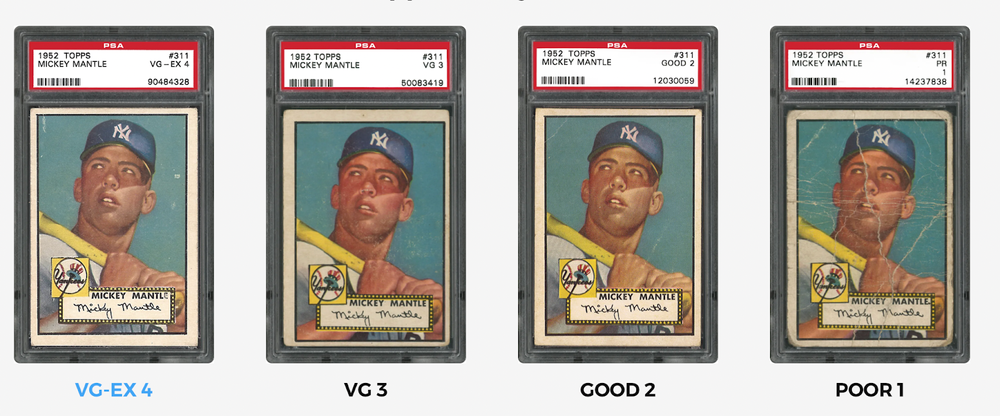 The PSA Photograde tool shows the visual differences between each PSA grade. 
Source: PSA Photograde
The condition of a card (and its subsequent grade) is, in turn, based on four factors: the centering, corners, edges, and surface.
The higher the PSA grade, the more pristine a card's condition is. Low-graded cards, on the other hand, may be off-centered or have frayed corners, rough edges, printing defects, or scratched surfaces.
This isn't to say that only PSA 10s are worth buying and selling though. Sure, modern cards are expected to have high grades because they were recently released. But low-graded vintage cards (issued 40+ years ago) can still trade hands for tens of thousands of dollars (or more).
Also worth mentioning is the role of popularity and scarcity in increasing the value of PSA graded cards. A well-known card with a low population (i.e. total supply) and low percentage of cards in gem mint condition is likely to be extremely valuable. Take the Mickey Mantle #311 for instance.
But the opposite rule of thumb also holds true: a lesser-known card with a high population and high percentage of cards in gem mint condition isn't likely to be very valuable.
Chris Jackson, Athlete and Investor Account Manager at ALT, on what the grading process is like:

Collectors looking to get their cards graded by the PSA have three options. High-value items can be dropped off at PSA's Woodbridge, NJ office on a case-by-case basis.
Alternatively, collectors can submit their items to PSA at a trade show. And the final option for collectors is to fill out a submission form via PSA's Online Submission Center and mail their items to PSA.
For the remainder of this article, we'll explore the online submission option.
Once you're done with the PSA submission form, you need to select a Service Level that varies in pricing and turnaround time. Your chosen service level should, in most cases, be determined by your declared value — i.e. your estimate of the value of your card collection.
To that end, PSA has a ton of helpful links and resources on their site like the Price Guide, Auction Prices Realized and Population Report. You can even contact a dealer in your area for extra assistance valuing your cards.
Do keep in mind that your declared value is used for shipping insurance in the event of damage or loss. So if you low-ball the Declared Value, your cards will have less protection.
Now in terms of pricing, PSA's most basic service level costs $20/card with a minimum submission of 20 cards worth up to $199 in declared value. Their most elite service, on the other hand, costs $600/card worth up to $9,999 in declared value. What's more, the PSA grading process can take anywhere from a week or so to 150 days.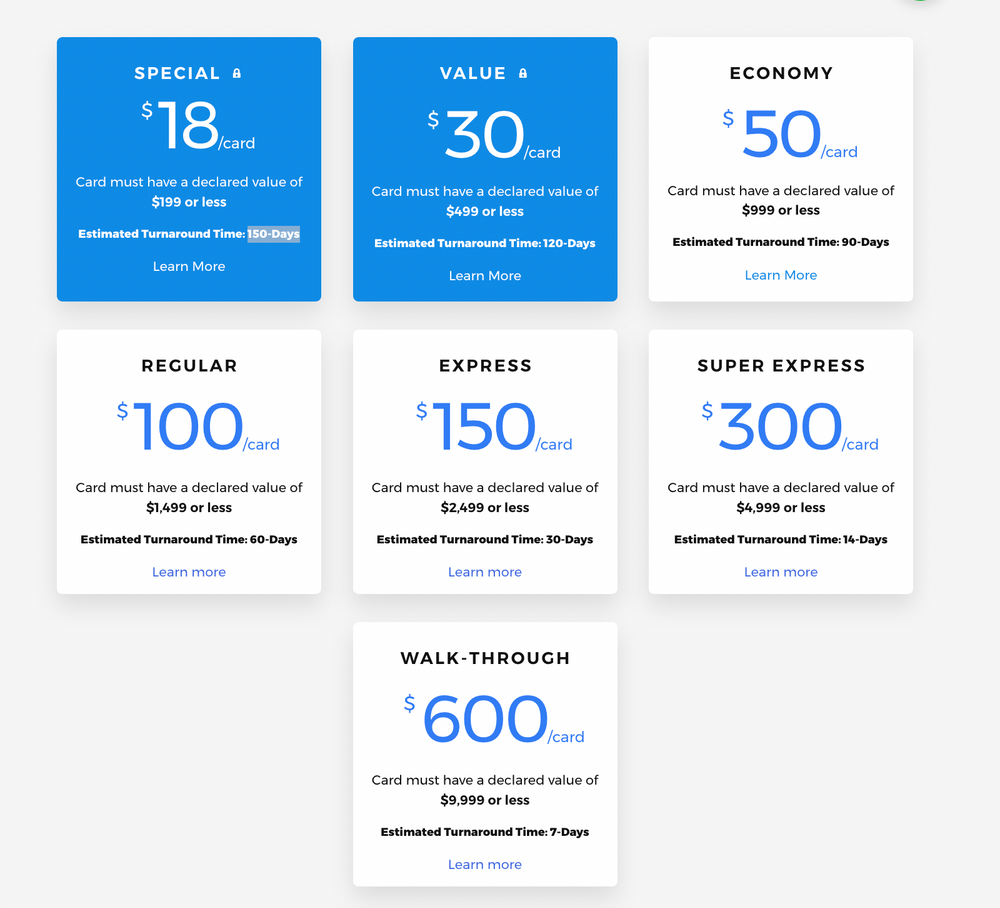 PSA services & pricing
Source: PSA
Once your card arrives at the PSA facility, a entire team of experts will perform a closer inspection on the cards and apply the 1-10 PSA grade to each item. After that, PSA encapsulates each card in a tamper-evident holder with a label that identifies each card by its card issue date, manufacturer, number, subject, and PSA grade.
The label also includes the PSA holographic logo, fugitive ink to prevent tampering, and a certificate number plus QR code to confirm authenticity.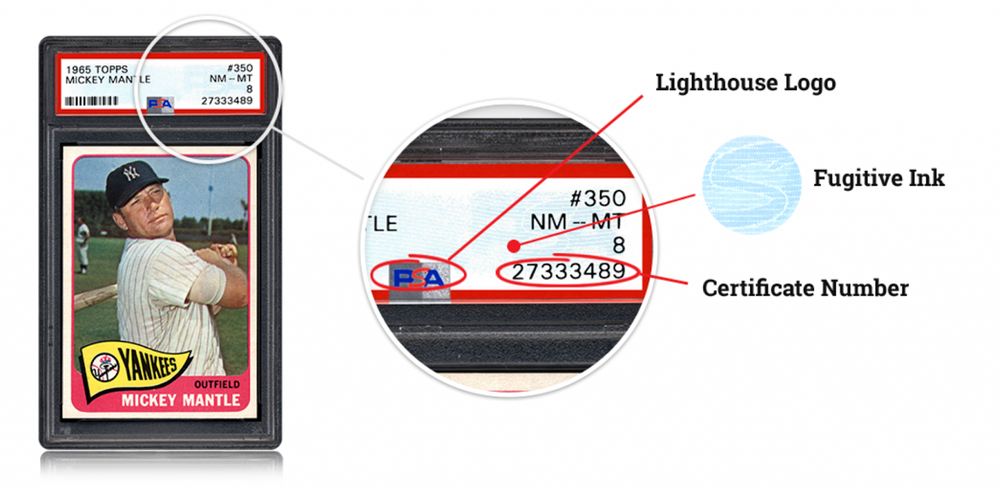 Source: PSA
In some cases, though, your card could be returned as ungradable based on evidence of tampering (e.g. trimming, recoloration) or lack of authenticity. And just so you know, you'd still be on the hook for charges.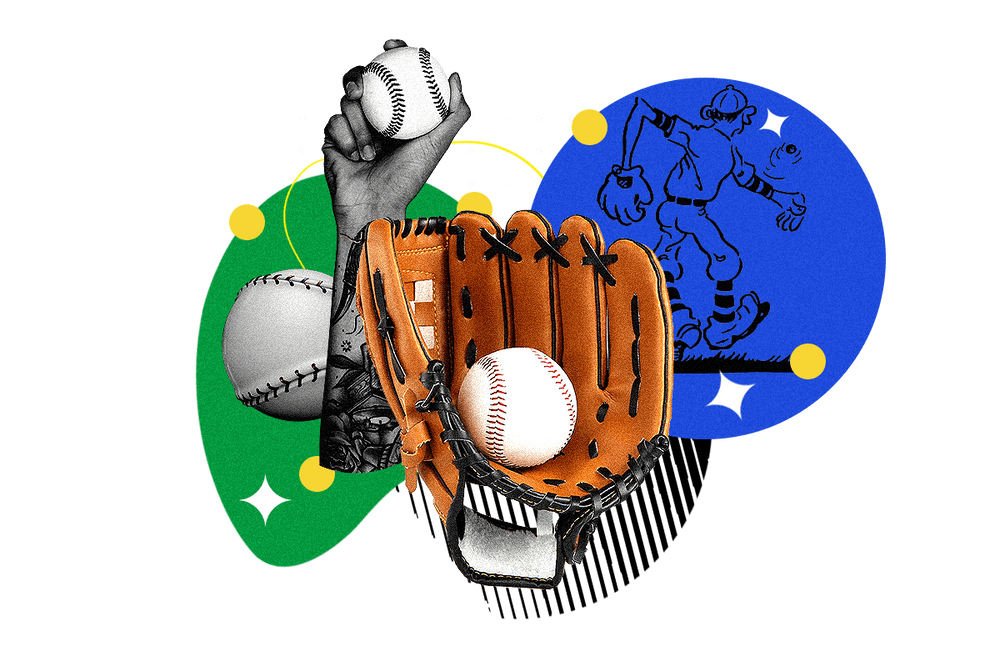 Old school legends
Who's your 1952 Topps pick?
Is PSA card grading worth it?
PSA card grading is worth it for the most part, since card grading tends to boost protection and sports card prices. The added protection comes from being encapsulated in a card holder, while the increase in resale value is due to savvy collectors viewing raw cards as less trustworthy.
The numbers don't lie. If you peruse any list of top-selling cards, you'll see that most, if not all of them, are graded. But not every single card in your collection is worth grading though. As a rule of thumb: if your card isn't worth more than the grading service fee, then you shouldn't grade it.
As mentioned above, PSA's lowest service fee is $20/card with a minimum submission of 20 cards worth $199 or less. In other words, your card collection should be worth several multiples of $400 for PSA grading to be worth it. Lucky for you, there's an easier and more affordable card grading alternative.
PWCC's card grading service
Trading card marketplace PWCC has partnered with professional sports authenticator Certified Collectibles Group (CCG) to create one of the simplest, fastest and most affordable card grading services on the market.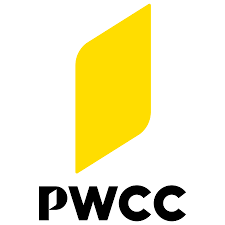 Unlike PSA's tiered pricing system, PWCC card grading charges a flat $20 grading fee. And while PSA grades can take up to 150 days, PWCC has an estimated 10-day grading turnaround. And the icing on the cake? PWCC will also queue your cards for an upcoming Weekly Sunday Auction after they arrive.
To access the service, simply go to "Weekly Sunday Auction + Grading" on the PWCC site and start a new submission. Next up, ship your raw cards to PWCC in penny sleeves or semi-rigid cardholders. It's arguably one of the most hassle-free ways to grade and sell trading cards.
Read more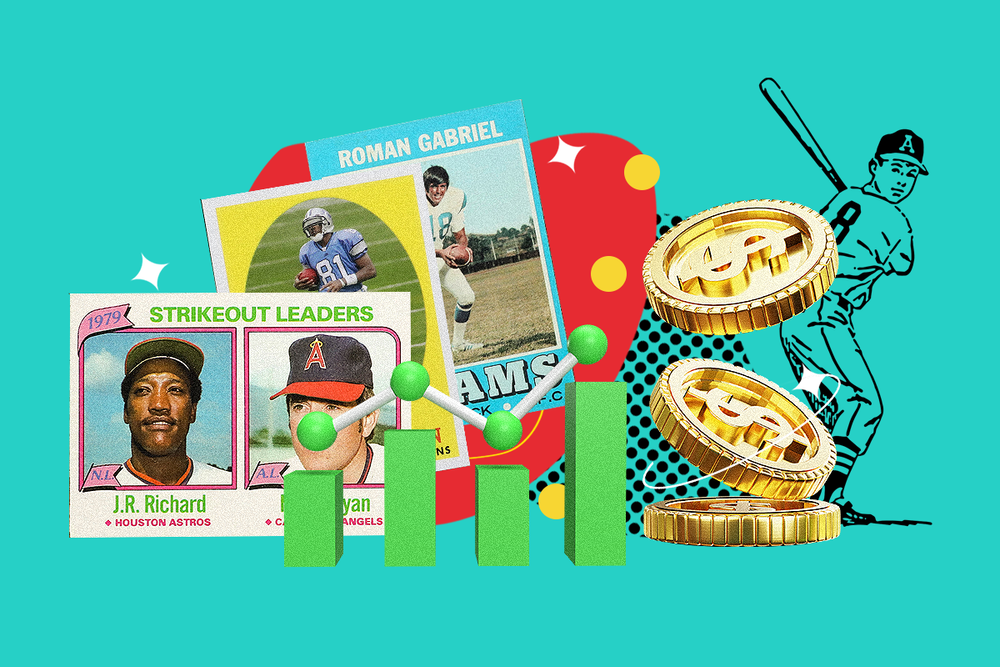 Study: Could Sports Cards Be the Best Store of Value During Tough Economic Times?
This study shows that sports card prices remained stable through recent recessions and inflationary periods, making them an excellent store of value.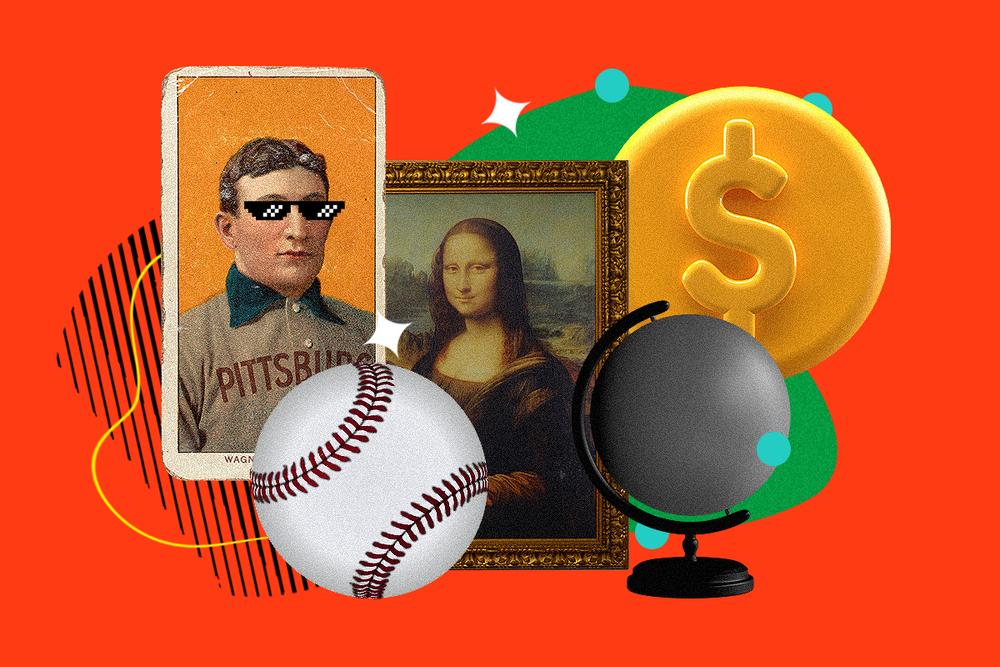 The Mona Lisa of Baseball: Why the Honus Wagner Card Is Worth Millions
The T206 Honus Wagner is the most famous and most expensive trading card in the world. But what makes this piece of paper worth more than Jared Leto's Hollywood Hills home?