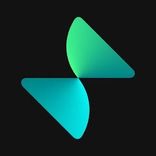 StreetBeat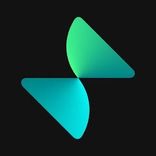 StreetBeat
Streetbeat is an AI investment platform that serves as your personalized investment advisor. Leveraging generative AI, it allows you to create your own strategies or to replicate the trading strategies of investors like the US Congress, Generative AI Titans, and more.
+4.92%
Asset Class Return•30d

Overview
At its core, Streetbeat is an AI-driven platform that empowers you to create personalized investment strategies. By utilizing generative AI, Streetbeat enables you to tap into data and expertise kind of like you are talking to a financial advisor. Whether you aspire to invest in companies working with generative AI or align your portfolio with the trading decisions of influential figures, Streetbeat caters to your unique investment goals.
 
The possibilities are endless: through its intuitive interface, you can emulate the trading strategies of Congress members, explore the world of GreenTech leaders, Invest in short or long-term bond funds, or even create your own strategies from scratch. It's like having your very own investment advisor at your fingertips, guiding you every step of the way.
 
So, whether you're a seasoned investor or just starting your investment journey, join us at Streetbeat and experience the power of generative AI as you shape your path to financial confidence. Together, let's navigate the markets and uncover investment opportunities like never before.
Things to Know
You make money on

Value

Fees

7-day free trial*. After the trial, a subscription fee will be between monthly ($12.50/month) or annual ($10/month, $120 billed annually) billing options.

Min Investment

$1

Payout frequency

Asset Sold

Term of investment

Zero

Target Return

Varied

Liquidity

High

Open to

All Investors

Mobile Application

iOS, Android
Top Perks
Generative AI strategy creator

Automated, curated copilots available

Investments can begin for as little as $50
How you make money
On Streetbeat you make money as the value of your investments increases. Use algorithmic auto-trading to execute trades even when you can't be hands-on, and set preferences to maximize your diversity as well as target your ideal returns.
How StreetBeat makes money
Streetbeat makes money through a subscription fee, where customers can choose between monthly ($12.50/month) or annual ($10/month, $120 billed annually) billing options.
Is it safe?
Streetbeat is an SEC-registered investment adviser*

Streetbeat recognizes that security is a top priority for investors who trade through mobile apps. The company employs several market-leading partners, including Alpaca Markets, Plaid, and Onfido, to enhance security and instill confidence. Onfido, for example, utilizes AI to verify identities and prevent fraud, while Plaid facilitates the transfer of financial information to apps. By working with industry-leading experts, Streetbeat works to ensure the security and quality of its product offering.

Alpaca Securities LLC, one of Streetbeat's brokerage partners, empowers businesses to create trade algorithms and improve their apps. It is also a member of the Securities Investor Protection Corporation (SIPC), securities are protected up to $500,000 (including $250,000 for claims for cash). Explanatory brochure available upon request or at www.sipc.org. Streetbeat itself is registered with the U.S. Securities and Exchange Commission (SEC), a government agency that is committed to preventing market manipulation. Alpaca Securities LLC, meanwhile, is a registered broker-dealer with the Financial Industry Regulatory Authority (FINRA), which allows investors to check its background using FINRA's BrokerCheck.

Finally, Streetbeat takes transparency seriously when it comes to app security. The platform makes its privacy policy, terms of use, and disclosure library easily accessible to users, providing a clear and concise overview of its security measures.

*SEC registration does not imply a certain level of skill or training
Established

2021

Country Available

Worldwide

Assets Managed

n/a
Reviews
Reviews (2)
Used flagship portfolio. Did amazingly well throughout mid/late 2022 compared to markets. I like how it isn't necessarily fully related to momentum but rather linked to specific pics. The upside is that is can do well even when markets don't, the downside on the other side is that at times it can do worse than markets.
6.48% in the red after opening an account in Jan-23.