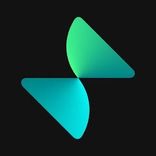 StreetBeat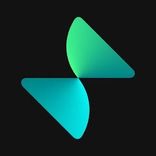 StreetBeat
Streetbeat is a stock, crypto, and ETF trading app. They leverage algorithms powered by Wall Street data to deliver auto-trading and next-level diversification. Streetbeat wants to democratize access to Wall Street's data and algorithms so that people can trade with the same exceptional performance as the pros.
-6.06%
Asset Class Return•30d

Overview
Streetbeat's founders were fed up with Wall Street's data gatekeeping so they decided to do something about it. They created a stock, crypto, and ETF app that lets users auto-trade and design portfolios with next-level diversification. They use the previously gatekept data and are striving to have top of line algorithmic trading. Traditional investment firms profit when you win or lose, but Streetbeat lives up to its client first claim and profits as you profit. Instead of high trading fees like in traditional finance Streetbeat has a low monthly fee that it takes based on the assets you store on the app. Download the app and try the next gen of trading today!
Things to Know
You make money on

Value

Fees

0.1-1%

Min Investment

$1

Payout frequency

Asset Sold

Term of investment

Zero

Target Return

Varied

Liquidity

High

Open to

All Investors

Mobile Application

iOS, Android
Top Perks
Low platform fees and nonexistent trading fees

Wall Street-level algorithms, auto trading access

Investment team aims to dismantle finance barriers
How you make money
On Streetbeat you make money as the value of your investments increases. Use algorithmic auto-trading to execute trades even when you can't be hands-on, and set preferences to maximize your diversity as well as target your ideal returns.
How StreetBeat makes money
Streetbeat makes money through a 0.10% monthly fee that it takes out of any cash or investments held in Streetbeat accounts. If there's less than $400 in your account, then the fee becomes $0.75 per month. In addition, they have a 5.5% fee on margin lending, $9 fee on your first withdrawal, and a $25 fine for an ACH return (equivalent to a dishonored check).
Is it safe?
Streetbeat aims to be  a safe option for investing. While they aren't FDIC insured, their beta launch had 35,000 users sign up in the first month and they had over 125,000 trading orders within the first week. Additionally, they have raised over $10 Millon, which is a reputable amount of funding. One thing to note is that Streetbeat is relatively young, so their algorithms haven't undergone much stress testing and could pose potential risks to users. On the other hand, the lack of trading fees and platform fees as low as $.75 a month makes it easy for users to try features and decide for themselves.
Established

2021

Country Available

Worldwide

Assets Managed

n/a
Reviews
Reviews (2)
Used flagship portfolio. Did amazingly well throughout mid/late 2022 compared to markets. I like how it isn't necessarily fully related to momentum but rather linked to specific pics. The upside is that is can do well even when markets don't, the downside on the other side is that at times it can do worse than markets.
6.48% in the red after opening an account in Jan-23.