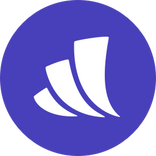 Wealthfront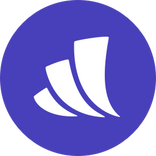 Wealthfront
Passive investing on autopilot. Minimizing your fees. Lowering your taxes. Managing your risk.
-0.28%
Asset Class Return•30d
#0
Rank
In Robo Advisor•30d

MoneyMade users get their first $5,000 managed for free
Visit Website
Overview
Wealthfront is your all-in-one financial app. Link your accounts to get your current and projected net worth, track your savings rate, and monitor your account activity. Say goodbye to multiple apps, and take the guesswork out of your money. Unlike banks that let your cash sit idle in your accounts, Wealthfront uses technology to help you grow all your money effortlessly. Optimize your money across spending, savings, and investments — effortlessly. Grow your long-term wealth with an automated portfolio of globally diversified index funds. No manual trades, no unnecessary risk, personalized to you.
Things to Know
You make money on

Value + Dividends

Fees

0.25%

Min Investment

$500

Payout frequency

Quarterly

Term of investment

Zero

Target Return

7% - 10%

Liquidity

Easy

Open to

All Investors

Mobile Application

iOS, Android
Top Perks
Our advisory fee is less than a quarter of the industry average.

We select low-cost investment funds when building your portfolio.

No trading commissions, withdrawal fees, minimum fees, or transfer fees.
How you make money
With Wealthfront you get a personalized portfolio of diversified, low-cost index funds. With 10 global asset classes, their portfolios are made to weather market conditions for the long-term. They use Modern Portfolio Theory (MPT) to identify the portfolio that has the maximum expected return for your chosen level of expected risk. You can also earn using their cash account which returns 0.35% APY. Their Tax-Loss Harvesting strategy can also lower the taxes you pay as you invest.
How Wealthfront makes money
For their investment accounts, they charge an annual advisory fee of 0.25% on all assets under management deducted monthly. Wealthfront does not charge any account-opening fees, withdrawal or account-closing fees, trading/commission fees, or account transfer fees. Wealthfront receives a portion of the interest earned on the money in your cash account, just like a traditional bank. However, they keep operating costs lower than a traditional bank by only building products that they can automate. This means they can provide a higher interest rate with their cash account. They also receive money through debit card transactions and interest for lending.
Is it safe?
Wealthfront Brokerage Corporation is a member of SIPC, which protects securities customers of its members up to $500,000 (including $250,000 for claims for cash). They partner with third-party providers to establish and maintain secure, read-only links on your behalf. These providers specialize in tracking financial data; they employ robust, bank-grade security and follow data protection best practices. Wealthfront does not store your account password. They use this data to provide you with financial advice, including recommendations on how to best manage your cash and investments. They will not share your data with anyone.
Established

2008

Country Available

Worldwide

Assets Managed

$20B
Reviews
Reviews (0)
No comments yet