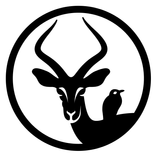 Yieldstreet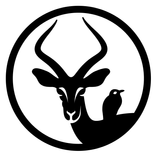 Yieldstreet
Yieldstreet is an investment platform that makes exclusive private market loans available to the masses. Diversify from traditional investments and boost returns with higher yield.  3 - 18% target returns. 400k+ users. $4B+ funded on the platform.
4.5% - 12%
Asset Class Return•1Y

Overview
Yieldstreet allows you to easily diversify beyond the stock market in assets including Real Estate, Art, Venture Capital and more. 
Yieldstreet has delivered a net annualized return (IRR) of 9.8%.
Yieldstreet has returned over $2 billion to investors.
Things to Know
You make money on

Interest & Capital appreciation

Fees

1%

Min Investment

$2,500

Payout frequency

Monthly

Term of investment

3-48 months

Target Return

3% - 18%

Liquidity

Low

Open to

All Investors

Mobile Application

iOS, Android
Top Perks
12.44% net annual return

Short duration (3 months to 5 years)

Access to innovative income-generating products
How you make money
With Yieldstreet, you are lending money to borrowers and therefore earn frequent interest payments on your invested (or loaned) principal. Yieldstreet provides investors access to alternative investments, typically with low correlation to the stock market. They work with experienced originators who provide a loan for a project (or need) that is collateralized by an underlying asset from the associated borrower, such as a real estate property, legal settlement or shipping vessel. Their offerings currently focus on a number of alternative asset classes, including Real Estate, Legal Finance, Commercial and Consumer Finance, and Art Finance and have an IRR of 10.61% since 2015. Beside their individual offerings, as an accredited investor you have the ability to also invest in their short term notes.
If you are a unaccredited investor you can still participate with Yieldstreet's Prism Fund. With a single investment, the Yieldstreet Prism Fund allows you to build a fixed-income portfolio, spread across multiple asset classes selected by Yieldstreet. Currently, the Fund has holdings in five asset classes: Art, Commercial, Legal, Real Estate, and is also invested in Corporate preferred bonds. Distributions are made to investors quarterly. As of September 16, 2020, the weighted average yield of the Fund's assets, excluding cash and cash equivalents, was 9.29%.
How Yieldstreet makes money
The displayed and advertised target return for all offerings on the Yieldstreet platform are net of their management and listing fees.
Yieldstreet collects an on average 1-2% management fee on all offerings from investors annually. These fees are disclosed on the individual offering pages for each investment opportunity. In certain circumstances, Yieldstreet may also charge the originator a listing fee.  
There are also flat annual fund expenses investors are responsible for per investment (these are paid from initial interest distributions from your investment) that vary slightly depending on the legal structure of the offering (either SPV or BPDN structure).
Is it safe?
Yieldstreet has been in business since 2015 and has a community of over 225,000 members who look to alternative investments as a way to diversify their investment portfolios outside of the stock market. To date, Yieldstreet has returned over $600 million in principal and interest payments to their investors. Yieldstreet seeks to minimize risk, for example, with collateral-backed financings and sometimes personal guarantees, as described in the offering documents prepared for each investment. Yieldstreet's specialized teams evaluate each opportunity within their respective asset class. Since inception, out of the $15B of transactions they've vetted, only $2.5B has passed their selective process to make it on to the platform. In 2020 alone, only 4% passed their process.
Yieldstreet is a registered investment advisor (RIA) with the SEC and makes private offerings pursuant to Regulation D 506(c), and subject to state regulation. As an RIA, Yieldstreet complies with specific SEC rules and regulations. Each SPV's financials are audited annually by a third-party auditor, Richey May & Co., and the audit reports are made available yearly to investors in each individual investment.
Yieldstreet vets all prospective borrowers heavily but there is always a risk that a Borrower simply fails to repay amounts due or otherwise comply with their obligations. Despite that risk, you should be able to confidently invest with Yieldstreet thanks to their strong history, intensive vetting process, and their SEC compliance.
Established

2014

Country Available

Worldwide

Assets Managed

$500M
Reviews
Reviews (9)
Works great so far, but I've really only transferred some money into our savings account at this point. Hopefully the rest of the app is just as well designed and as easy to use...
Way more asset classes than their competitors and a clean and professional experience throughout.