eToro Review
eToro Review: Copy the Cryptocurrency Trades the Pros Make
eToro allows cryptocurrency trading, and makes it easy to copy trades made by featured investors.

Published Dec 20, 2021•Updated Sep 21, 2022
Crypto
Active Investing
Global Markets
MoneyMade is compensated if you access certain of the products or services offered by eToro USA LLC and/or eToro USA Securities Inc. Any testimonials contained in this communication may not be representative of the experience of other eToro customers and such testimonials are not guarantees of future performance or success."
eToro USA LLC. All investments have the ability to lose value, including your entire equity investment. The content herein is not intended to be an investment recommendation or personal investment advice, and rather provided for informational purposes alone.
eToro is a cryptocurrency trading platform, but it's more than just a place to buy and sell coins. It stands apart because it provides users the option to copy the trades of popular, featured investors. 
eToro hopes to add CopyTrading for stocks and ETFs to the mix, but for now the platform is focused on investing in cryptocurrency assets, which tend to be more volatile. Investors will need to be careful and do their own research, but will find eToro provides many educational tools to help with that process.
Pros and cons
Pros
Investors have a wide variety of cryptocurrencies to pick from, including many alt-coins
Copy Trading provides a lower-risk way to gain cryptocurrency exposure
No management fees are charged for copy-trading
Cons
Cryptocurrency trading isn't available in all states
Most people can't currently trade stocks or ETFs on eToro
Copy trading portfolios currently only include cryptocurrencies
What is eToro?
eToro is a cryptocurrency trading platform that also has a social investing component. Investors can buy any of 41 different cryptocurrencies on the platform. They can also copy the trades made by popular investors, or choose from crypto portfolios that offer a safer way to invest in virtual currencies.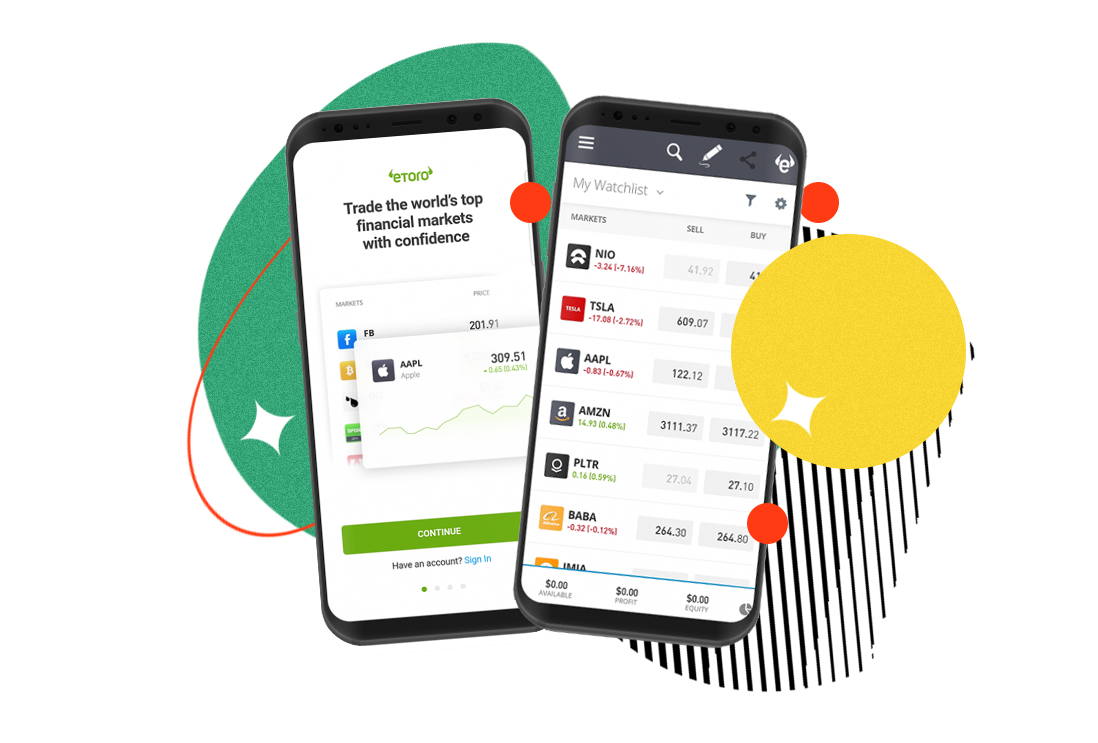 How does eToro work?
Investors in eligible U.S. states can sign up and link a bank account to eToro to begin trading cryptocurrencies. After depositing a minimum of $50, investors can purchase any of 41 virtual currencies, with a $10 minimum investment. eToro charges a round-trip spread for cryptocurrency trades, with the amount set based on the specific currency. 
Who can invest with eToro? 
Cryptocurrency trading through eToro is available in Alabama, Alaska, Arizona, Arkansas, California, Colorado, Connecticut, Delaware, District of Columbia, Florida, Georgia, Idaho, Illinois, Indiana, Iowa, Kansas, Kentucky, Louisiana, Maine, Maryland, Massachusetts, Michigan, Mississippi, Missouri, Montana, Nebraska, New Hampshire, New Jersey, New Mexico, North Carolina, North Dakota, Ohio, Oklahoma, Oregon, Pennsylvania, Rhode Island, South Carolina, South Dakota, Texas, Utah, Vermont, Virginia, Washington, West Virginia, Wisconsin and Wyoming.
You will need to verify your account by providing proof of your identity as well as proof of your address before you can begin trading. You must have a valid U.S. address, or a residential or business address of your next of kin.
Where eToro gets it right
eToro provides access to many different cryptocurrencies 
eToro doesn't just restrict you to buying the most popular coins such as Bitcoin and Ethereum. You have dozens of different choices of which cryptocurrencies to invest in including Cardano, ZCash, Polkadot and many more. This makes it easy to use one platform to build a diverse cryptocurrency portfolio. 
CopyTrading of popular investment portfolios
eToro offers several options that simplify the process of investing in cryptocurrency. You can use CopyTrader to find a featured trader and copy all of the trades they make. 
Or you can choose to invest in CopyPortfolios, which are a collection of diversified cryptocurrencies that are rebalanced regularly with the goal of optimizing gains. CopyPortfolios reduce your risk by investing in larger cryptocurrencies and aiming for double-digit annual returns over the long-term. You should be aware, though, that you will need to invest between $2,000 to $5,000, depending on the portfolio chosen, if you opt to use this investing approach. 
No management fees are charged for  
Although CopyPortfolios are ready-made portfolios that are fully managed, there are no management fees charged for investing in them. Since you don't have to pay management fees, your potential returns aren't diminished. You can also stop holding a CopyPortfolio at any time so there's no long-term commitment.
Where eToro could do better
Cryptocurrency trading isn't available everywhere
If you live in Hawaii, Minnesota, Nevada, New York, Puerto Rico, or Tennessee, you will not be able to use eToro to trade cryptocurrencies. This means the app has a more limited reach than other competing crypto trading platforms. 
Most eToro users can't invest in stocks and ETFs using the platform
eToro offers stocks and ETF trades only in a beta mode and only to a limited number of users who have received invites. While the company indicates it is working to make ETF and stock trading more widely available, there's no definitive answer on when app users will be able to use the platform to build a diversified portfolio of different asset classes. 
CopyTrading and CopyPortfolios include cryptocurrencies only
Both CopyTrading and CopyPortfolios are focused on cryptocurrencies only. You cannot see what stocks or ETFs popular traders are buying and selling, and there's no ready-made portfolios you can invest in that include stocks or ETFs.
Can you really make money on eToro?
If you pick your own cryptocurrency mix, or copy the crypto investments of popular traders, your ability to make money will depend on the underlying performance of the currencies that you invest in. If the cryptos that you buy happen to perform well, you will make money. Returns can vary widely, however, depending on how successfully you select your investments.
CopyPortfolios aim to reduce the risk of crypto investing, but the goal is still to earn double-digit annual returns. There's no long-term data on eToro's website about the returns these portfolios have actually produced, though.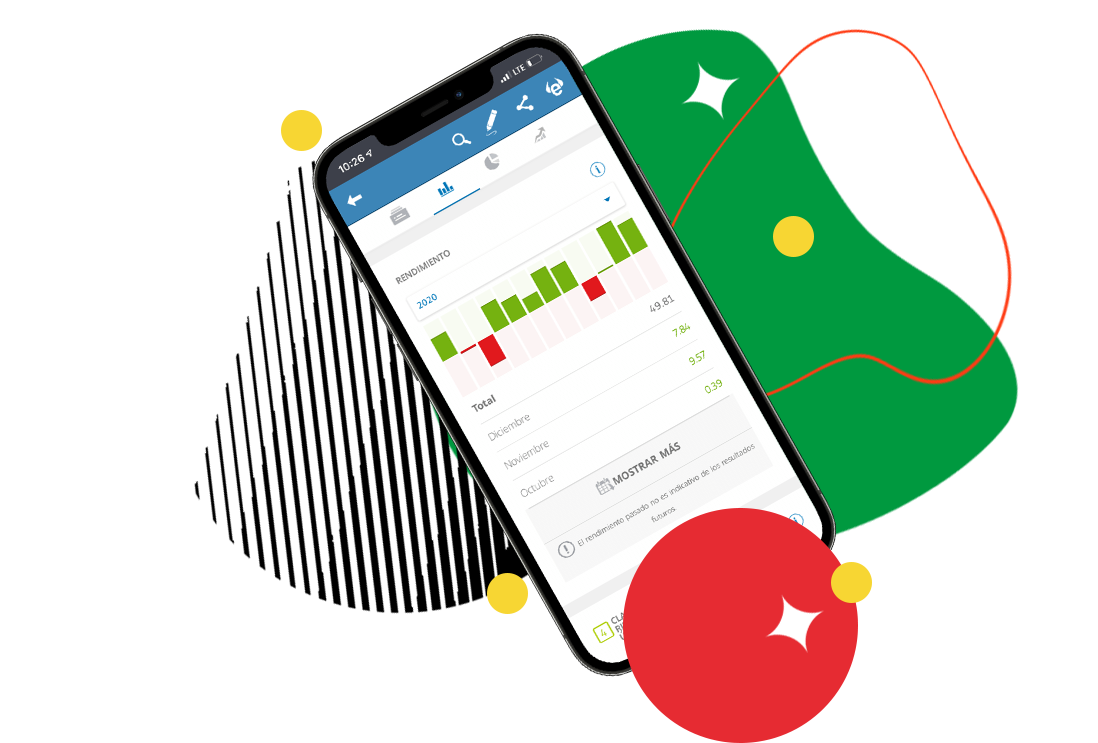 How do I increase with eToro? 
On eToro you invest in cryptocurrencies that you believe to have solid potential and profit when they increase in value.
How do I cash out with eToro? 
To withdraw money from eToro, start by using the Withdraw Funds tab in the left-hand menu of the app. Specify the amount to withdraw and complete an electronic withdrawal form, then select submit. Your withdrawn funds are returned to the account that you used to fund your eToro account, and you will need to use an ACH transfer to withdrawal profits. 
eToro vs traditional investing
eToro does not currently allow you to trade stocks and ETFs, although it plans to do so in the future. As of December 15, 2021, you can only trade cryptocurrencies with the platform. Cryptocurrencies tend to be much more volatile than stocks or ETFs and they do not have as long a track record of performance. Crypto investment can have a place in a diversified portfolio because this emerging asset class has a lot of upside potential -- but you should also have some less risky investments as well.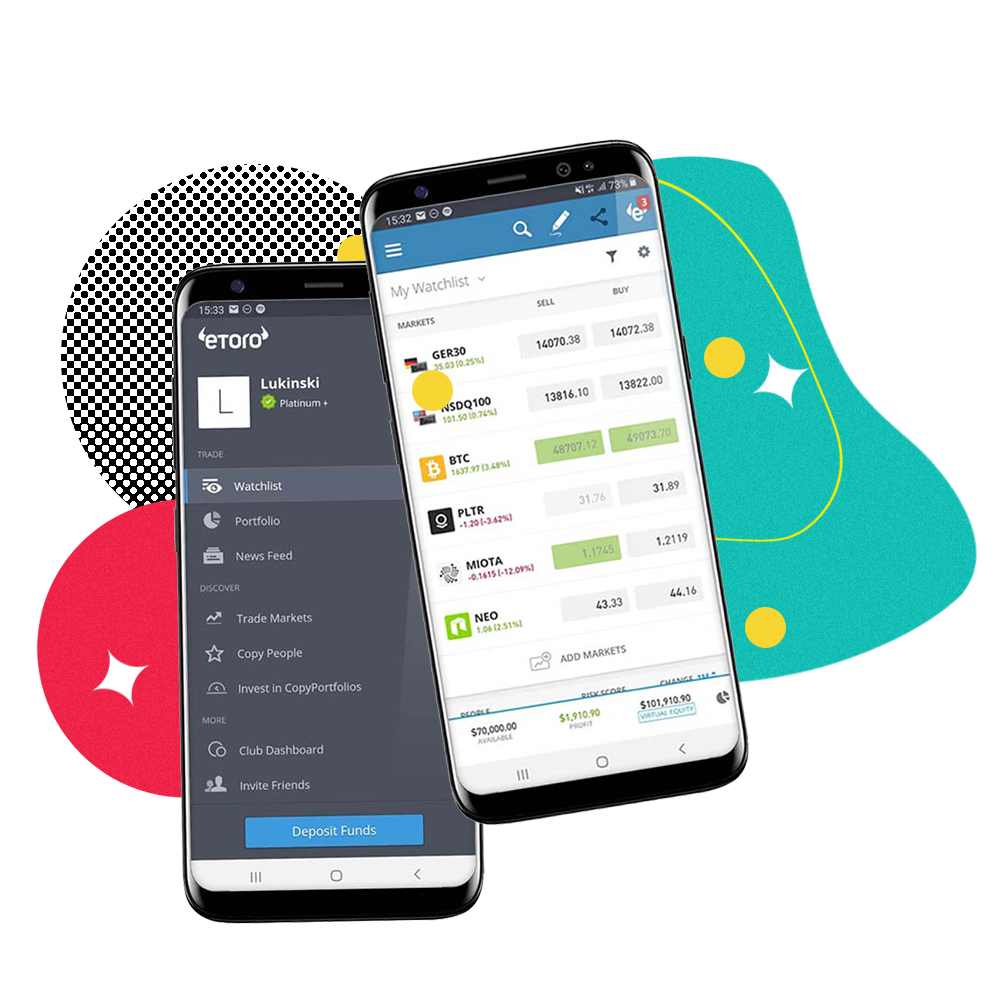 What other people are saying about eToro
eToro received 4.7 out of 5 stars on the iOS App Store. While there are just six ratings, a recent user indicated it was "Easy to Use." The app also received 4.1 out of 5 stars on the Google Play Store, with more than 105,000 ratings.
However, not all customers were happy with the service eToro provided. One reviewer complained that they were unable to sell their cryptocurrency within 60 days of opening their account, referring to this business practice as "very suspect." Others described the app as convoluted and confusing, and called it the "worst app ever" due to the difficulty in withdrawing funds.
Are there other apps like eToro?
There are many other cryptocurrency trading platforms including Coinbase and WeBull Crypto. 
Coinbase offers an even wider selection of cryptocurrencies for purchase than eToro, and also provides the option to earn free cryptocurrencies both for signing up and for completing learning activities on the platform. However, it charges a number of fees and transaction costs when buying, selling, or trading cryptocurrencies that eToro doesn't. 
There are also apps, such as Robinhood, that allow you to invest in crypto as well as other asset classes such as stocks and ETFs. Robinhood also charges 0% commission for crypto trades, but has a much smaller pool of cryptocurrencies that you can choose to buy. 
eToro is also unique in its social investing approach, and is one of the only apps out there that allow you to copy the trades made by others.
eToro

Fees

Minimum investment

Average returns

Risk Level

Available on

iOS

Android

Review

 
Our hot take on eToro
If you're interested in a crypto trading platform that has a social investing component, eToro can offer what you're looking for. But it's important to be aware that some users have had difficulty selling their investments and withdrawing funds. You also can't trade other asset classes besides crypto with eToro so if you're hoping for one platform that allows you to do everything, alternatives such as Robinhood could be a better bet.
I'm in! How do I sign up for eToro?
1.

Sign up for a MoneyMade account.

MoneyMade makes managing your investments simple by allowing you to manage accounts from more than 160 different platforms from one place. Since you can only trade crypto with eToro and will need to use other apps for different investment types, it makes sense to sign up for MoneyMade first and link your eToro account. That way, you can get a more holistic view of your entire investment strategy.
2.

Click through to eToro

Follow the MoneyMade link to eToro to get started creating your account on the crypto trading platform.
3.

Download the iOS or Android app or click Sign Up on the website

You can create your eToro account using your computer or mobile device. You'll need to download the app or click "Sign Up" on the online site.
4.

Create your account

You can sign up with Google or Facebook to simplify the process, or can create a user name and provide an email and password to open your eToro account without linking to other platforms you already use.
5.

Verify your email

You'll be sent an email code to verify your account. You'll need to click through the link to continue the process.
6.

Verify your account to begin investing

You'll need to provide detailed information that matches a state-issued ID, and will need to both verify your identity and verify your address by sending in documents providing proof of who you are and where you live. You'll also need to provide a full address and Social Security number.
7.

Return to MoneyMade to track your account

After opening and investing in your eToro account, you can use MoneyMade to track the performance of your cryptocurrency portfolio and see how your wealth is growing over time.
eToro USA LLC; Investments are subject to market risk, including the possible loss of principal. This is not meant to be tax advice or financial advice of any kind. The above information we compiled from online tax forums. Please, consult a CPA or lawyer if you have questions about filing your tax return, forms to use, or what is/is not taxable. eToro is not a tax advisor.
Explore Assets
Click an asset to learn more
Dogecoin
Music Royalties
Tether
Farmland
Wine
Art
Real Estate
Robo Advisor
Gold
Bitcoin
Stocks
Lending
Startups
Ethereum
DeFi
Solana
Oil & Commodities
Polkadot
Metaverse
NFTs
Whiskey
Bonds
Platinum
Sports Cards
Cardano
Ripple
Silver
Watches