SMBX Review
SMBX Review: Earn Passive Income By Investing in Your Local Small Businesses.
SMBX bonds are available to non-accredited investors for as little as $10. Here's everything you need to know to start investing with SMBX.
Passive Income
Local Businesses
Lending
Would you like to help the small businesses in your community thrive? Then you might be interested in SMBX as your next investment opportunity. 
The SMBX Small Business Bond™ gives you the opportunity to invest in the local small businesses that you believe in. You can think of a bond like a loan. Instead of community businesses having to take out a loan from a bank, they can borrow from everyday investors like you. As an investor, you have the freedom to invest in the businesses you believe in, and you earn passive income through monthly interest payments. 
In this detailed SMBX review, we dig into what the SMBX platform offers, how to earn money, the pros and cons and much more.
Borrow our cheat sheet
MoneyMade member rating
5.0
Pros and cons
Pros
Open to non-accredited investors
Invest in local small businesses that you care about
Opportunity to earn passive income
Low minimum investment of $10
Cons
Only available to US investors
Lending to small businesses can be risky
Relatively short history (founded in 2018)
What is SMBX?
Founded in 2018 and headquartered in San Francisco, California, SMBX is an online investment marketplace where you can purchase their Small Business Bond™. SMBX is like a matchmaker for small businesses and everyday investors. It helps small businesses to raise capital from individual investors instead of opting for a bank loan.
For small business owners, this makes it easier to raise capital with less regulation, lower fees, and without having to give up a stake in the business. 
There are benefits for the investor as well. With extremely low investment minimums, anybody can invest in businesses they care about. In exchange, you receive your principal amount and interest paid back on a monthly basis. But, there is risk involved. When it comes to investing with SMBX, it's best if you only put in what you can afford to lose.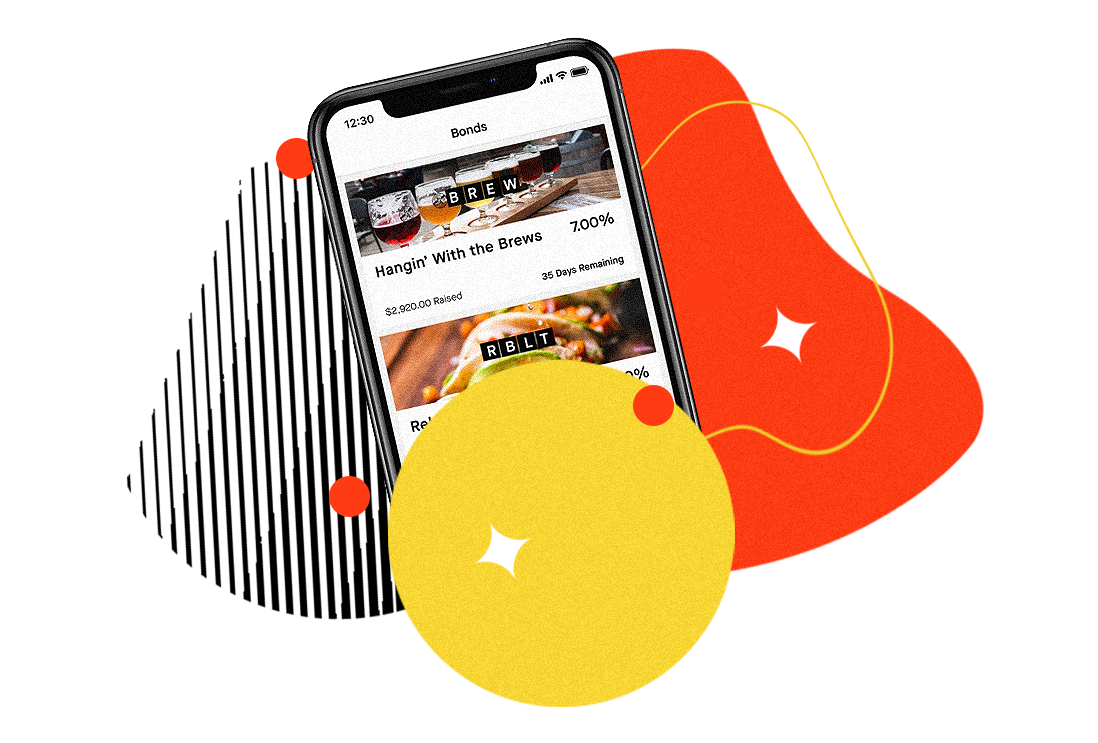 How does SMBX work?
1. SMBX analyzes each business's operating history. Before SMBX lists a business, SMBX first analyzes its operating history to ensure it's profitable. SMBX's underwriting team only qualifies businesses that meet their criteria for risk. SMBX considers factors such as how aggressive the company is with financing its growth, its current cash flow, management tenure, financial trends, and more.
2. SMBX lists available offerings. SMBX then lists all businesses that meet its minimum criteria on the platform. Here, you can see the remaining time available to invest, how much each company has raised, and the expected yield. There's detailed information about the business, including its story and how it intends to use your funding. You'll also find relevant financial documents, including the bond prospectus and the issuer's financial information. 
3. Invest in your favorite businesses. You may place bond orders on any offers listed on the Marketplace. Investor funds are housed in an escrow account managed by North Capital Private Securities until the close of the bond offering. Once fully funded, the business receives the money and the bonds are issued to investors.
After the investors have received their bonds, the business will begin its monthly repayments one month after the bonds have been allocated. 
Note: You cannot resell or transfer your bonds for one year from the date of issue.
Who can invest with SMBX?
SMBX allows anyone with a US bank account and/or credit card or debit card and a minimum investment of $10 to invest. You do not have to be an accredited investor to invest with SMBX but there are some investment limits set by the SEC that must be followed. 
If an investor's income or net worth is less than $107,000 then their total investment limit is the greater of $2,200 or 5% of their annual income or net worth.

If an investor's annual income and net worth is $107,000 or more then their total investment limit is 10% of the greater of their annual income or net worth. 
Bottom line: as a non-accredited investor, the total amount that can be invested per year can not exceed $107,000. 
There are no investment limits set for accredited investors.
Where SMBX gets it right
No fees
SMBX investors pay no fees. Investing with SMBX is totally free when you use your bank account to make a purchase. Instead of charging investors fees, SMBX makes its money by charging businesses a 3.5% service fee on the total fundraise, if it is successful. For instance, if a business manages to raise $100,000, SMBX will charge $3,500 at the close of the offering. 
Low minimum investment 
SMBX allows investors to get started for as little as $10. This is a low barrier to entry allowing those with a relatively small amount of investment money to start investing in a more alternative platform. SMBX also allows both accredited and non-accredited investors to participate, however there are maximum investment limits for non-accredited investors.  
Community impact 
SMBX gives investors the opportunity to invest in the local small businesses that they love. It's kind of a win-win situation when you get to invest in your community and make a passive income while you do it.
Where SMBX could do better
Liquidity 
Bonds purchased through SMBX can't be resold or transferred for a one-year period from the date they are issued (with some exceptions). Even after one year, there is no guarantee that there will be liquidity for the bonds. As a result, investors should carefully consider the risk of investing with SMBX before moving forward. 
Not all bonds are secured 
While some of SMBX's bonds are secured, others are unsecured. As an investor, an unsecured bond adds an additional layer of risk. This is just another thing to be aware of. Be sure to carefully review the prospectus of the company you are considering investing in. 
Relatively short history 
SMBX was founded in 2018, it doesn't have a super long history. This isn't necessarily a reason to not invest with SMBX, it's just something to consider.
Can you really make money on SMBX?
According to SMBX, you can earn up to 9% interest by purchasing Small Business Bonds™ in $10 increments. You can think of a bond like a loan. However, instead of having to borrow from a bank, small businesses borrow from investors like you. As an example, let's say you invest $2,000 and earn a 9% yield rate. You can earn $98.84 in passive income in a year or $492 in five years. If you invest $5,000 at 9%, that's $245.50 in passive income in a year or $1,337.51 in five years.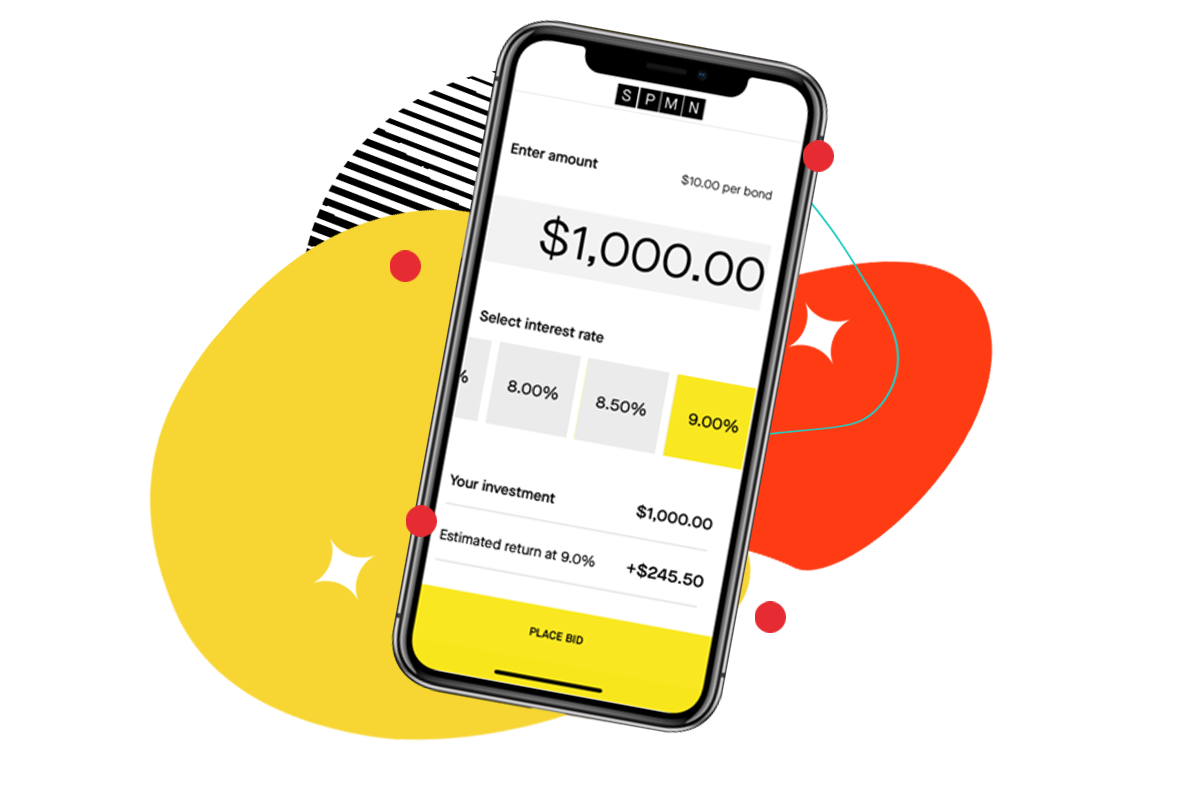 How do I make money with SMBX? 
You earn money through monthly principal and interest payments. However, you will only receive your full principal and interest payments on an investment bond if: 
The offering successfully closes and you are allocated the bond(s)

You hold the bond until maturity

The issuer (the small or medium-sized business) makes payments on the bond maturity without default 
How do I cash out with SMBX?
You can make withdrawals on your principal returned and interest returned through your online profile in the SMBX Investment Center. The minimum withdrawal amount is set at $10 per transfer and withdrawals can only be made to a US bank account via ACH (automated clearing house). The processing time for ACH funds can take 3 to 5 business days. 
SMBX vs traditional investing 
Purchasing SMBX bonds can be a good way to diversify your portfolio. Instead of investing in companies on the S&P 500, you can fund companies that you care about in your local community.  
When you buy a traditional investment such as a stock, you essentially own a proportional share of a company. When you invest with SMBX, you are investing in bonds. Bonds are debt investments. So, instead of owning a proportional piece of the company, the company owes you for investing. 
When you invest your money in a stock, you don't know how much money you are going to make or lose. However, when you invest in a Small Business Bond using SMBX, the bond has a fixed interest rate and a set payback period. This doesn't mean an SMBX bond is risk-free—it is not. But it does mean that you know what to expect from your investment. Unlike traditional bonds which generally pay in the 5% to 6% range, SMBX bonds can pay up to 9%. Additionally. Unlike many bonds which pay the principal back at the end of the term, SMBX Small Business Bonds pay out principal and interest monthly.  
As with any type of investment, it's important that you understand the risks and benefits associated. When investing in an SMBX bond, you can heed similar advice to when you invest in an individual stock or crypto—only invest what you can afford to lose.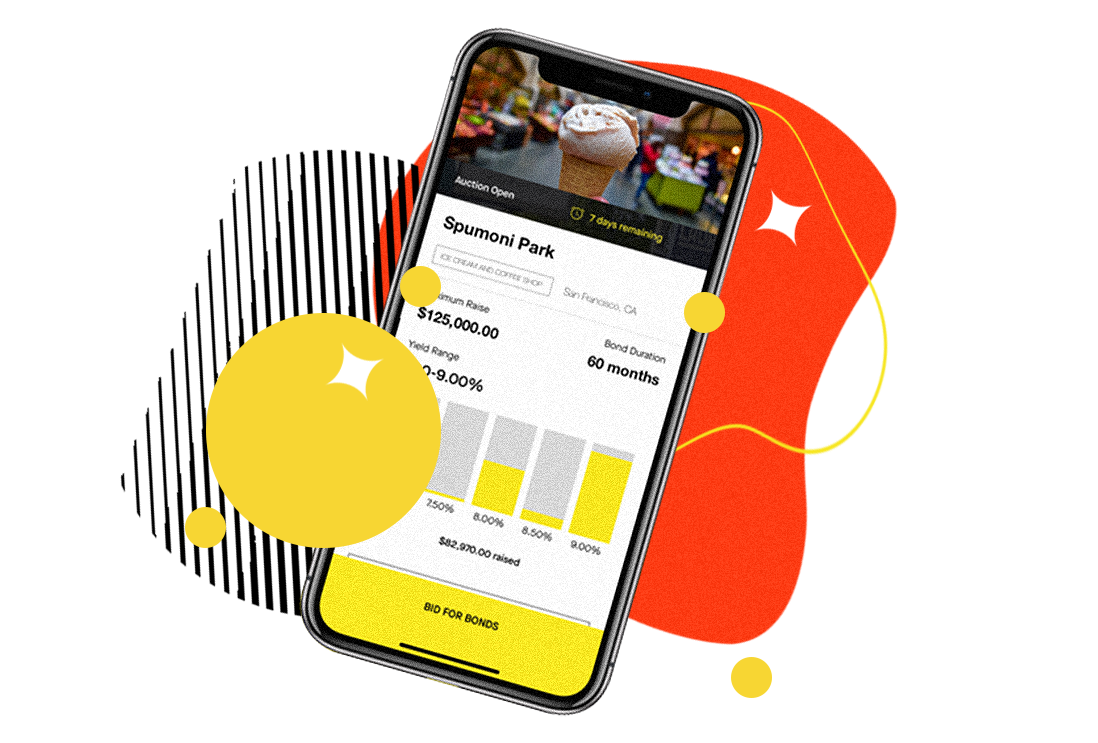 What other people are saying about SMBX
There are a number of small business owners who are excited to share their bond offerings from SMBX on social media. The business owners share details about their small business and what they want to do with the funding they receive through SMBX.

Some business owners use their social media to reach out for support in an effort to meet their funding goals through SMBX.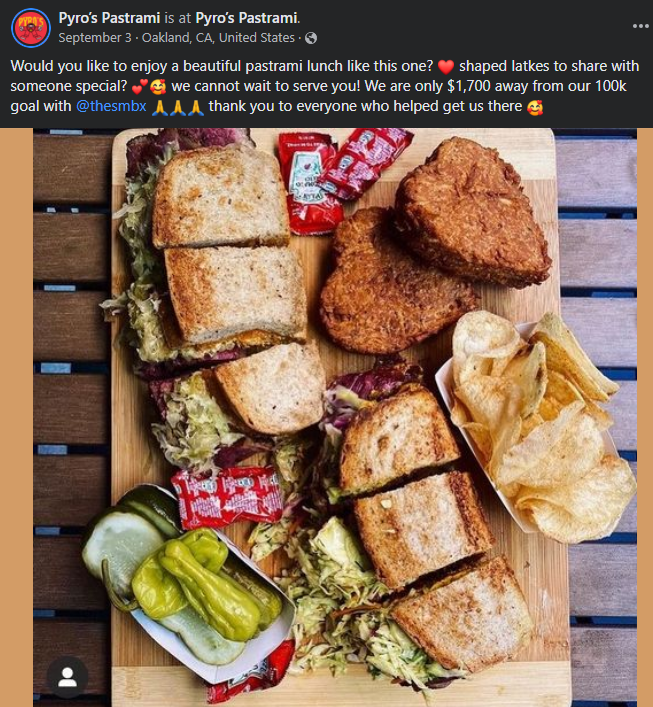 Are there other apps like SMBX?
Other investment platforms that allow you to invest in small businesses while earning passive income and paying 0% in fees include MyConstant and Worthy.
Similar to SMBX, MyConstant connects everyday investors and borrowers. However, MyConstant provides secured loans while SMBX offers Small Business Bonds. MyConstant requires borrowers to put up collateral so if they default on their loan, their collateral is sold and the investor receives their money back. This is not always the case with SMBX—some loans may be backed by collateral while others may not.  
Both SMBX and MyConstant provide a similar range of earnings. With SMBX you can earn up to 9%, and with MyConstant you can earn between 4% to 9%, depending on the type of investment product you choose. 
With Worthy, you can invest in 5% interest-earning bonds. Bonds are backed by collateral such as inventory and account receivables to secure the funds. Similar to SMBX, Worthy connects everyday lenders to small businesses. Similar to SMBX, investors can get started with a low minimum payment of $10 and receive a fixed return. However, the maximum you can earn with Worthy is 5%, with SMBX you have the potential to earn up to 9%.
SMBX

Fees

Minimum investment

Average returns

Risk Level

Available on

iOS

Android

Review

 
Our hot take on SMBX
SMBX provides a great opportunity for everyday investors to lend to local businesses in their community and make passive income. SMBX is incredibly accessible as it's open to both accredited and unaccredited investors and only requires a minimum investment of $10. There are also no fees. 
As with an investment opportunity, when you invest in SMBX Small Business Bonds you are taking on a certain amount of risk. It's possible the business you invest in may buckle and be unable to repay your investment. Be sure to carefully review the prospectus of the company you are considering investing in.
I'm in! How do I sign up for SMBX?
1.

Join MoneyMade (for free)

Sign up for a MoneyMade account so you can track and manage all of your online investments in one convenient place.
2.

Sign up on SMBX

Head to the SMBX website and click on the yellow "sign up" button or the "start investing" button to create your account.
3.

Select the type of account

You will be prompted to choose the type of account you want to create—an individual account for personal use or an organization account for a company or institutional investing.
4.

Add personal details

You will be promoted to add personal details including your name and email address.
5.

Confirm your email

You will receive an email to confirm your account which includes information on investor education and SMBX compensation.
6.

Complete your investor profile

You will be asked for additional details including your Social Security Number, and you will have to upload a piece of photo ID to verify your identity.
7.

Calculate investment limit

Next, SMBX needs to calculate your investment limit. To do so, you need to include your estimated annual income, net worth, whether you're an accredited investor, and how much you've invested in crowdfunding offerings over the last 12 months.
8.

Disclosures

There are some disclosures that must be completed before you can progress.
9.

Link your bank or credit card

The last thing you need to do before you can start investing is link your bank account or credit card. SMBX uses Plaid (a payment processor), so connecting your account is as easy as possible.
10.

Start investing

You're now free to invest in the various opportunities SMBX has on offer. Each offering lists the name of the company, the bond offering, interest rate, term, company location, and the number of days left to invest. Click on each bond offering to find additional details on the company and how they will use the money you invest.
Explore Assets
Click an asset to learn more
Dogecoin
Music Royalties
Tether
Farmland
Wine
Art
Real Estate
Robo Advisor
Gold
Bitcoin
Stocks
Lending
Startups
Ethereum
DeFi
Solana
Oil & Commodities
Polkadot
Metaverse
NFTs
Whiskey
Bonds
Platinum
Sports Cards
Cardano
Ripple
Silver
Watches