Invest Your Savings (Risk-Free)
Make some money on your money while keeping it in a safe place.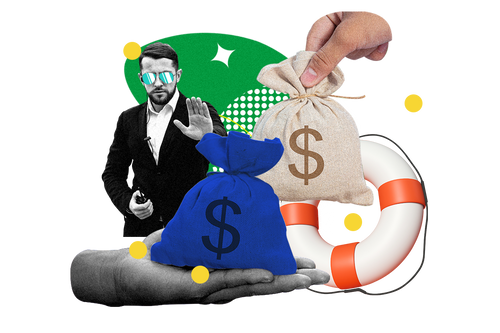 Good for:
Beginners
Long Term Growth
Under $500
Your hard-earned savings deserve top-shelf treatment.
You know that one junk drawer in your kitchen that's full of random mail you thought you might need, pens you stole from random restaurants or hotels, and Taco Bell hot sauce packets? It all just sits there forgotten until you need to sign something or you suddenly have the urge to put fire sauce on your leftover pizza. But when you open it up, the hot sauce packets have all melded together in one sticky mess, and the pens are dried up and useless.
This is what happens to your savings when you let them sit around gathering dust in a traditional savings account (or worse, your checking account). The price of a cold brew has doubled in the last few years, while the 0.01% interest rate you get hasn't even earned you enough to buy a cup of coffee. In other words, your savings is worth less and less every year—thanks, inflation. 
It's time to take your hard-earned cash out of the junk drawer of banking, dust it off, and display it proudly. You want to earn something on your money, but you might need to tap into it in an emergency, so you don't want to risk losing it. Get you an account that can do both.
Good for:
Beginners
Long Term Growth
Under $500
The future is interest-bearing
Those stale brick-and-mortar banks might've been good enough for your parents, but you're trying to do more with your money. Instead of settling for a big bank that charges monthly fees and earns you next-to-nothing, you can opt for an online bank that has free savings accounts and high interest rates. They're still FDIC-insured, so your money is just as safe.
Treat yourself, it's on your bank
The difference between a 0.01% interest rate and a 3% interest rate is more than you think. Let's say you've got $10,000 sitting around and you plan to stash away another $150 from each biweekly paycheck. In a traditional savings account, you'd earn $1.16 in a year on interest. If you put that into an account with a 3% interest rate, you'll earn $349.24 in just one year on interest alone. That's enough to treat yourself to a fancy nitro cold brew every Sunday morning for a year and still have some change leftover for a croissant.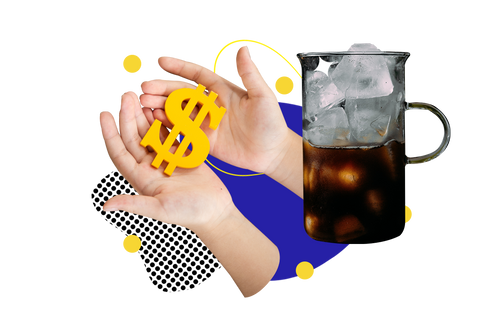 1. Boost your balance: less than $5,000
Varo has one of the highest interest rates out there on savings accounts, as long as your balance stays below $5,000. If you meet that and other requirements, you'll earn 3% on your savings. Even the best high-yield savings accounts don't offer more than 1% right now, so that's a big step up. Plus, they've got some handy savings tools that encourage you to funnel a portion of your paycheck into your savings automatically to help it grow.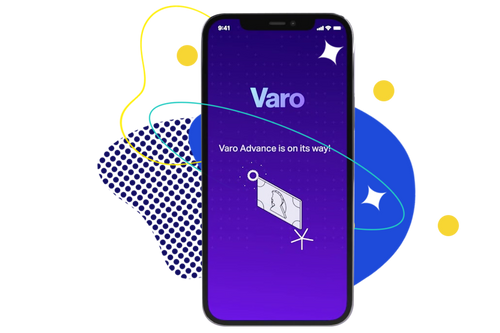 2. Supercharge your savings: more than $5,000
If your account balance is over $5,000, you're better off with an online bank like Axos that offers a flat interest rate on all balances. You'll earn 0.60% on your savings, which is still 60x what you'd get at a traditional bank. You can also get a free ATM card for super easy access to your funds.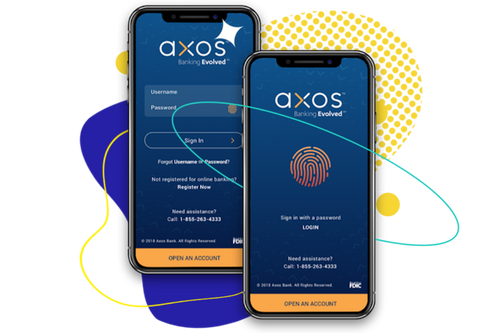 How low can you go?
Personal finance gurus will tell you to keep at least 6 months of living expenses in a savings account in case of emergency or job loss. But some yield-chasers just can't stomach earning less than 1% on their money. So, they'll invest half their emergency fund in something reasonably low-risk and easy-to-access, although less so than a savings account. Would you sacrifice returns to keep it somewhere safe or invest half?
3. For the yield-chasers
If you chose to invest half, you might want to check out Worthy. You can use your savings to buy Worthy bonds, and the proceeds are used to lend money to small businesses. You'll earn a fixed 5% interest rate, which is over 5x what even the best online savings accounts offer. Your money isn't insured like it would be at a bank, so it is riskier than a savings account. Interest is paid out daily, and you can cash out your stash at any time.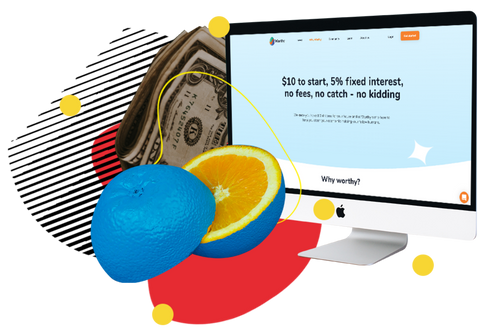 The last word on earning more with your savings
You work hard to save money, and you deserve to keep it somewhere that rewards you. While you might not want to put your savings at risk, there are too many free online savings accounts with higher interest rates to keep your money sitting in the junk drawer getting stained by hot sauce. Taking five minutes out of your day to open a better savings account—and cleaning out your junk drawer—is always worth it.
True or False:
Online banks earn you more in interest, but they're not as safe as big brick-and-mortar banks.
DO MORE WITH YOUR
MONEY.
RIDE WITH US