LET ROBOTS BUY YOUR FIRST STOCK
Your list of investing 101 podcasts can wait—these robo-apps make it easier than ever to start investing in the stock market.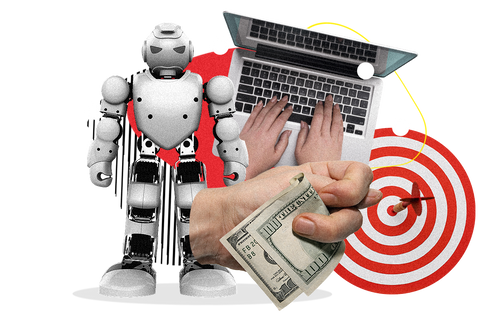 Good for:
Beginners
Automated
Robo Advisor
Don't sacrifice the green
just because you're green.
Your salary might be higher than Jeff Bezos's. That's because he only takes an annual salary of just over $80,000. Almost 90% of his massive fortune comes from Amazon stock holdings.
You know how important it is to invest. Unfortunately, you've tried to get into the stock market, but when you're faced with questions like "Would you rather open a three fund portfolio or a target date portfolio?" and "Do you prefer stocks with a high or low P/E ratio?" your brain starts having flashbacks to traumatic high school math exams. 
Now there's an easier way to get started in the stock market: robo-advisors. These Roombas for your money take all the complex investing decisions and boil them down to a few simple, personality-quiz-like questions. If you can answer questions like, "How much money do you make?" and "When do you want to start accessing your money?", then you can set up a personalized investment portfolio in minutes on a robo-app. Instead of letting analysis paralysis freeze you out of a million dollars, get started today with three of the best robo-advisor apps for even the greenest noobs.
Good for:
Beginners
Automated
Robo Advisor
The eighth wonder of the world
Starting early with whatever you've got almost always beats trying to play catch up, thanks to the magic of compound interest. If you start investing $200 per week in the stock market at age 30, you'll have about $664,000 by age 50. Not bad, but if you'd started just five years earlier at age 25, and invested $175 per week, you'd be a millionaire by age 50.
Even if you can only afford to invest $30 a week, you could have over $10k in just five years. That's enough for a down payment on an average home—or a Chick-fil-A franchise.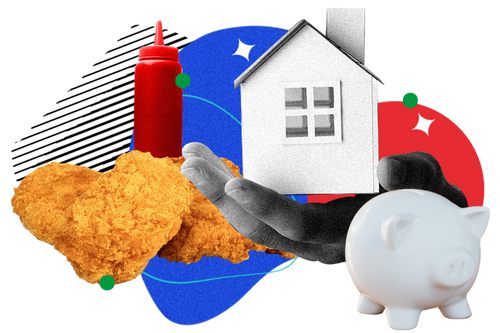 1. Start with your spare change
Acorns is a favorite for people who want to start small and boost their savings. The app will automatically round up your purchases, and their little robots will invest that spare change for you. You get to up your savings rate and start investing with literally pennies on the dollar. It doesn't get any more hands-off and low-cost than this.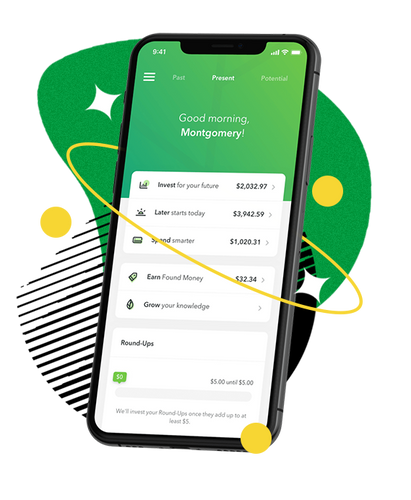 Are you a Walter White or Gus Fring?
Cautious folks who take the slow-and-steady route will get to their destination, but it'll take a couple decades. Risk-takers prefer to pave their own way and either end up on the fast-track or the side of the road. With robo-advisors, you can play it calm and cool like Gus Fring and let your money grow at an average pace for a couple decades—or you can go Walter White-mode and trade individual stocks to try and outperform the market, but it's riskier. What's your style?
2. Baby's first stock
Betterment makes buying your first stock easier than taking your first step. There are less than 10 clicks between downloading the app and hitting invest, so you've got no excuses. Plus, their minimum investment requirement is $0, which is a lot better than the thousands of dollars many traditional brokerages require. You can even buy fractional shares, which means you don't need $3,000+ to pull a Bezos and invest in Amazon—you can buy a small fraction of one share instead.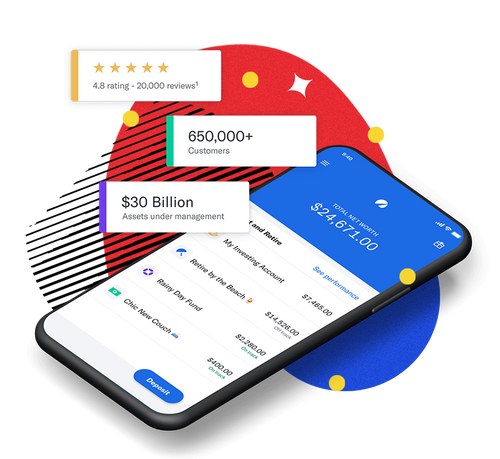 3. Returns up, taxes down
Wealthfront is your all-in-one free money manager, with spending, savings, and investing accounts. On the investing front, this app is known for its "tax-loss harvesting strategy." Put simply, their handy little robot is a pro at automatically selling off stocks at just the right time to keep your tax bill as low as possible. And the lower your taxes, the higher your earnings.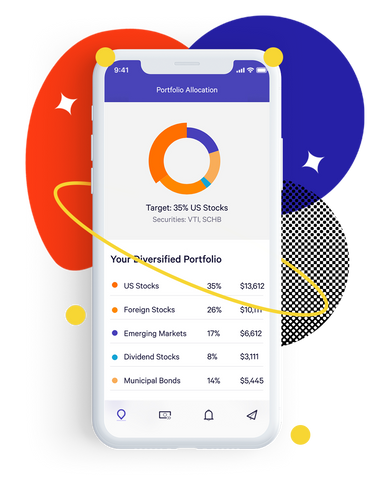 The last word on robo-advisors
Eventually you might want to start investing more actively, but it can take years to learn the ins and outs of the stock market—let alone all the other ways to invest, like real estate or startups. Letting your favorite robo-app run in the background while your favorite podcaster shows you the NASDAQ ropes will make sure you don't fall behind on your money goals in the meantime.
True or False:
 If Amazon's stock price is at $3,000, you need at least $3,000 to buy stock in Amazon.
DO MORE WITH YOUR
MONEY.
RIDE WITH US