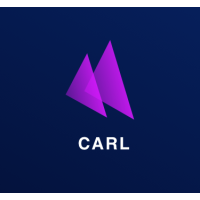 CARL is opening hedge fund investing to all accredited investors, bringing the same benefits institutions and the uber-wealthy have had for years.
Overview
CARL is opening hedge fund investing to all accredited investors, bringing the same benefits institutions and the uber-wealthy have had for years. With CARL on your side you too can truly diversify your portfolio, keep more money working in all market conditions, and ensure your portfolio has quality down-market protections. This can help grow your overall portfolio more than the standard investment mix.
Why Invest
Used by the uber-wealthy for years to truly diversify
Built-in risk controls intended to reduce down-market exposure
Find funds that offer double digit growth and still have protection from drastic downturns
How you make money
CARL brings you: Low minimums, monthly liquidity and real-time data. With low minimums you can create your custom fund of funds portfolio that uniquely solves challenges within your portfolio. Use real-time data to track your portfolio and make the adjustments you want before you need them. You can access your funds any time with monthly liquidity options. All this and you can choose investments focused solely on high growth, tail-hedging strategies, diversity into markets with professional managers on your side, or a fully diversified portfolio with a mix of all of these options.
How CARL Inc. makes money
CARL creates the hedge fund marketplace, where funds and investors can get access and so much more. For this they charge a 2% annual management fee, charged in part each month. Their funds generally charge a 20% performance fee that primarily goes to the strategy management (as long as the fund performs over 5% otherwise no performance fee is charged. CARL may receive a small portion of the performance fee while most of it goes to the fund management. This is why CARL focuses on high performing funds, 15+%. These are standard hedge fund fees, they haven't had to increase, and historically they make sense as long as funds perform.
Is it safe?
You can be assured the investments CARL offers have completed institutional grade due diligence in partnership with Aon. They make sure they would invest in each fund they offer, which means the investment and operational risks meet reasonable standards. Essentially they work to find funds with strong risk controls and strong overall performance. These investments can increase or decrease in value, and historical performance is not necessarily a indicator of future performance. All funds do have intended risk controls, for example must-sell minimums, to control their down-side risk, while whether to stay or exit a fund is always at your discretion.
Things to know
You make money on

Value + Dividends

Fees

2%

Payout frequency

Asset Sold

Term of investment

Zero

Liquidity

Easy

Open to

Accredited Only
Company
Country availability

Worldwide

Assets under management

Unknown

Established

2019

Mobile Application

IOS, Android
Investment Return Calculator
Calculate your estimated return to reach your investment goals.
Sign up for free to access all features:
Projected return
$19,074.02
Value after fees
$45,074.02
Any references to past performance, regarding financial markets or otherwise, do not indicate or guarantee future results.
Forward-looking statements, including without limitations investment outcomes and projections, are hypothetical and educational in nature. The results of any hypothetical projections can and may differ from actual investment results had the strategies been deployed in actual securities accounts.