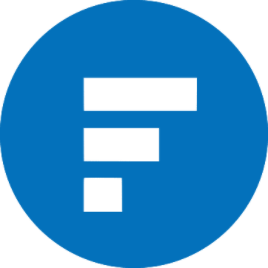 Passive franchise income can now be a part of your portfolio with FranShares. FranShares allows you to invest in a diversified portfolio of recession-resistant franchises in multiple industries with no fees.
Overview
FranShares is a fractional investing platform that allows any retail investor to gain exposure to a diversified portfolio of recession-resistant franchises. Franchising is a wealth-building alternative investment that has historically been unavailable to the average investor due to $100k+ investment minimums, significant time commitments, and a high bar of knowledge required to run a successful portfolio. FranShares is the first to market in circumventing these barriers and unlocking a new, highly lucrative asset class within the fractional investing world. Portfolios are accessible to both accredited and non-accredited investors for as little as $500 with no fees.
😎
Manage your FranShares account and thousands of other platforms with MoneyMade Portfolio!
Why Invest
Strong predictable cashflow: Federal Trade Commission (FTC) requires full disclosures on costs and performance representations. Low overhead service industries increase ROI. Franchise ownership will allow for an additional income stream into your portfolio.
Risk mitigation: Focus will be on recession resistant industries while carefully vetting the franchisors FranShares chooses.
Transparency: A Franchise Disclosure Document (FDD) is required and regulated by the FTC containing all essential franchise information.
How you make money
Two Sources of Return on Investment
Cashflow Income produced by local franchise locations
Franchise Value Equity will increase in value over time
Franchising has been around for decades as a proven business model. More locations will create greater scale to improve returns. All the while, FranShares management team will be able to make this a truly passive investment for you.
How FranShares makes money
There are no investor fees from FranShares. One of the top complaints of other types of investments is high fees, but when FranShares launches, they will be charging zero fees. They will be partnering with investors in every fund, generally putting up 20% of the total cost for 20% ownership. They will be receiving distributions when you do. Additionally they will eventually receive our proportionate share of any franchise sale in the future and earn brokerage commissions from the franchisor, not out of investor returns.
Is it Safe?
Starting any new business is going to carry inherent risk. Prior to investing into FranShares, investors will receive an SEC registered offering circular to fully outline every risk.
Things to know
You make money on

Value + Dividends

Fees

0%

Payout frequency

Monthly

Term of investment

60+ months

Liquidity

Moderate

Open to

All Investors
Company
Country availability

Worldwide

Assets under management

Unknown

Established

2020

Mobile Application

No
Investment Return Calculator
Calculate your estimated return to reach your investment goals.
Sign up for free to access all features:
Projected return
$2,072.44
Value after fees
$9,072.44
Any references to past performance, regarding financial markets or otherwise, do not indicate or guarantee future results.
Forward-looking statements, including without limitations investment outcomes and projections, are hypothetical and educational in nature. The results of any hypothetical projections can and may differ from actual investment results had the strategies been deployed in actual securities accounts.