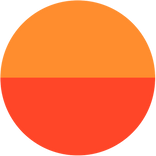 Finch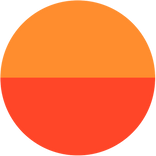 Finch
Earning 0% on your checking balance? Switch to Finch. Finch is the first account that gives you the returns of investing and the flexibility of checking. No more idle cash.
Highlights
+2.97%
Asset Class Return•30d
#0
Rank
In Robo Advisor•30d

Overview
Finch is an industry-first all-in-one checking & investing platform designed to help millions of Americans put their idle cash to work & unlock their financial freedom. Finch lets you put your every dollar to work while keeping instant access to all of your money!
Things to Know
You make money on

Value + Dividends

Fees

$0

Min Investment

$1

Payout frequency

Daily

Term of investment

Zero

Target Return

Varied

Liquidity

Easy

Open to

All Investors

Mobile Application

iOS
Top Perks
Turn idle cash into returns on checking balance

Immediate access to funds, including investments

Simple automatic investing
How you make money
With Finch, you earn returns in 3 ways: 
Returns from the value of your ETFs increasing - Paid daily
Dividends from your ETFs - Typically paid quarterly
Interest on your cash holdings - Paid monthly
How does it work? 
When you sign up for your Finch account, they ask you a few questions to determine your risk tolerance and goals. They use this information to provide you personalized investment recommendations and guidance to build your portfolio. Finch only offers a curated set of large, diversified, low-cost stock ETFs and bond ETFs created by some of the world's largest asset managers. This is to make your investment choices simple while managing risk to a level that is appropriate for your everyday account.
Finch offers two portfolio options (Stable and Growth) depending on your risk and return preferences.
Stable: Invests in a basket of short-term US treasuries, short-term corporate bonds, and cash. Their Stable portfolio is their lowest risk portfolio and does not have market exposure. This portfolio is suitable for those who want to dip their toes into investing while aiming to preserve their capital in all market conditions.
Growth: Invests in a basket of US stocks, bonds, and cash. Their Growth portfolio, does have market exposure, but they manage risk through diversification. This portfolio is suitable for those who are willing to accept some level of risk for the possibility of greater long term growth. Finch also provides the option to make your Growth portfolio sustainable which means you can exclusively invest in companies that meet social and environmental standards.
How Finch makes money
It is free to open an account and use Finch! 
Finch only charges a monthly fee for premium add-ons which are optional. The cost of premium features range between $0 - $5 / month.
Finch also makes money when you swipe your debit card - a small percentage of each transaction - which is paid by merchants, and not you.
Is it safe?
Finch has raised $1.8 million to date, in two rounds of funding. One of the investors in the most recent round of funding is multinational bank Barclay's.
All investments are subject to risk and you should consider, among other important factors, your investment objectives and risk tolerance before investing. Finch provides personalized investment recommendations to help you take the right level of risk for you. Regardless of the portfolio you choose, your money is protected with Finch. Your investments are subject to Securities Investor Protection Corporation (SIPC) coverage via their partner broker-dealer. This means your investments are protected up to $500,000 (including $250,000 for cash claims). You can find more information about SIPC insurance by visiting www.sipc.org. Your cash balances are automatically included in their FDIC-Insured Sweep Program, which is offered by their partner clearing firm. This means your cash swept into deposit accounts through bank sweep programs is covered by FDIC insurance up to the $250,000 limit per customer at each FDIC-Insured bank. For more information on the FDIC Sweep Program please visit the SEC's webpage.
Established

2020

Country Available

Worldwide

Assets Managed

n/a
Reviews
Reviews (1)
It's really cool! Love the concept of seeing daily returns and having access to my money at all times.