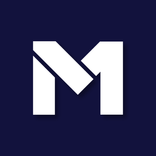 M1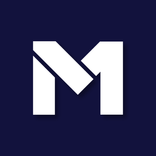 M1
Smart money management. Make more, save more, and invest for free—all integrated on one easy-to-use platform.
+2.26%
Asset Class Return•30d
#0
Rank
In Robo Advisor•30d

Overview
Invest, borrow, and spend, all in one place. With combined investing, borrowing, and cash management in one easy-to-use automated platform, you can manage your money as you see fit.  M1 uses fractional shares and intelligent automation to invest your money according to your target allocations, so you can capture your money's full potential.
Things to Know
You make money on

Value + Dividends

Fees

0%

Min Investment

$100

Payout frequency

Quarterly

Term of investment

Zero

Target Return

Varied

Liquidity

Easy

Open to

All Investors

Mobile Application

iOS, Android
Top Perks
Over 500,000 investors have opened accounts at M1 to automate their finances

Diversify outside of just stocks and bonds

You set your strategy, M1 automates its. For free.
How you make money
The main way to earn is by using M1 smarter investing, which helps you earn returns through stock price appreciation and dividends. You can customize your own portfolio or choose from over 80 preset models. You can diversify easier with fractional shares and automate your portfolio with recurring buys and dynamic rebalancing. M1 also allows you to trade on a margin of 35% of your portfolio with a fee of 3.5%, or 2% if you have Plus.
M1 also has a debit card and checking account.  The earning abilities of these kick in when you sign up for Plus. With the upgraded feature, you can earn a 1% APY on your checking account plus 1% cashback on debit transactions. 
How M1 makes money
M1 Finance makes money in several ways even though they do not charge management fees or commissions. 
Rebates from market makers and trading venues: Market makers (typically big institutions/funds) buy directly through the brokers to have discounted purchases. For that ability, the market makers pay a rebate to the brokerage to receive their orders. The brokerage sends your orders to the market maker that is most likely to execute at the best price for you and makes a few cents on each trade.
Income generated from cash: They borrow the cash sitting in your account and invest it into interest-earning accounts and keep the profit.
Stock loan income from counterparties: They receive interest for loaning out shares for short sales.
Margin Lending: M1 earns interest on margin loans (2%-3.5%).
Paid Subscription: M1 offers a Plus membership for $125 per year
Debit card: M1 receives money through card transactions
Is it safe?
M1 is a technology-first company that utilizes the latest in information security. It is essential that they are a trustworthy partner. Their CEO values openness and honesty, and that transparency shines into every aspect of the M1 business and products. Their reliability can be seen through the over 500,000 accounts created and over 20,000 five-star reviews. Securities in M1 Invest accounts are insured up to $500,000 by the SIPC. M1 Spend checking accounts may be insured up to $250,000 by FDIC insurance.
Established

2015

Country Available

Worldwide

Assets Managed

$2B
Reviews
Reviews (6)
Simple, easy way to get started investing into Real Estate. It took a little for my funds to clear, but I was still earning interest over this time so guess it didn't matter.
Love the real-time dividends and weekly payouts. Great customer support - you can chat with a real person in the app.