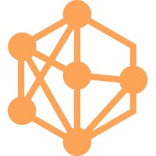 Quantbase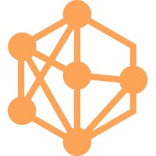 Quantbase
The world's first SEC-registered robo-advisor for smart high-risk investing. With a minimum investment of $50, get access to quantitatively-determined, risk-adjusted portfolios for stocks, crypto, NFTs, and alternative assets.
+0.70%
Asset Class Return•30d
#0
Rank
In Robo Advisor•30d

3 months of free access to all users that sign up from MoneyMade (afterwards it's 0.94% of AUM)
Visit Website
Overview
Quantbase thinks of high risk as investing in assets/strategies that have a potential for very high return but require taking on and stomaching very high volatility as well. Quantbase is the first Robo-advisor, accessible through a web app (and soon mobile) that lets you do exactly that - fully liquid, easily investable portfolios across asset classes - they've got portfolios like the Crypto 30, NFT index, leveraged Algo-trading fund, hedge fund tracker, and even a Nancy Pelosi tracker. 
On their end, they handle complex back-end integrations with brokerages that actually host and handle trading of different assets/instruments. On your end, you create one account with Quantbase, deposit as low as $50 into your Quantbase account, and then buy/sell into any of the (soon) hundreds of portfolios we offer.
Things to Know
You make money on

Value + Dividends

Fees

0.94%

Min Investment

$50

Payout frequency

When asset is sold

Term of investment

60+ months

Target Return

Varied - 27%

Liquidity

Easy

Open to

All Investors

Mobile Application

No
Top Perks
Incredibly diverse array of holdings

Transparent algorithm-driven portfolios & rules

100% liquidity: Buy/sell from portfolios anytime
How you make money
All Quantbases portfolios look and act the same as ETFs. You can track them by looking at the data on their site (soon to be Morningstar-certified), and can buy/sell into portfolios at any point (no lock-up periods).
How Quantbase makes money
The only way Quantbase makes money is through their AUM fee, which is $5/month for portfolios that have below $6,000 AUM, and 0.078% fee per month otherwise (0.94% annually).
Is it safe?
Quantbase is SEC-registered (https://adviserinfo.sec.gov/firm/summary/315414) which means they took almost 6 months to undergo a number of knowledge and legal checks, and have to comply with a large set of suitability measurements as fiduciaries. Their team is now 4 people (including investment bankers, quant traders, and senior engineers from Google and fintech/banking), with 4,000 users.
Quantbase is pretty diverse across asset classes and even has portfolios for commodities (soon) and bonds. The biggest risk with an offering like theirs (high return potential + high volatility) is for a short investment horizon. If your horizon is <6 months, for example, and you invest in a portfolio that drops 60% in 4 months (but ends up returning 200% from there over the next 3 years), Quantbase may not be what you're looking for.
Established

2021

Country Available

Worldwide

Assets Managed

$100K
Reviews
Reviews (2)
Solid funds with big upside potential. Can set it and forget it and still get solid returns. Plus they have some crazy stuff like Inverse Cramer and Pelosi Tracker funds.
Pretty new but they've got a killer assortment of strategies. Invested in the Pelosi Tracker for the meme and the Leveraged flagship for the returns