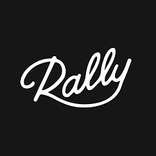 Rally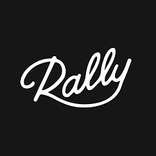 Rally
An investing app where you can buy & sell shares of appreciating assets like collectible cars, comics, NFTs & more. 
Highlights
-2.20%
Asset Class Return•30d
#0
Rank
In Sports Cards•30d

Overview
Rally is a platform for buying & selling shares in collectible assets like classic cars, comic books, and rare documents. Rally's team of experts sources, verifies, and acquires some of the world's most noteworthy items they expect to appreciate in value. They then turn those items into "a company" via regulatory qualification, split the items into equity shares, and open an "Initial Offering" on Rally where investors of all sizes can purchase shares to build their portfolio.
Things to Know
You make money on

Value

Fees

0%

Min Investment

$1

Payout frequency

Asset sold

Term of investment

60+ months

Target Return

13% - 143%

Liquidity

Easy

Open to

All Investors

Mobile Application

iOS, Android
Top Perks
No commission, no hidden fees & the app is free

Museum quality assets

See your assets at the RallyRd showroom
How you make money
When you invest in shares on Rally, you're purchasing ownership stake in a mini-company that owns and operates a specific asset (the collectible). If the asset's value rises, so should the value of your shares.  When you decide to sell your shares, you place an order through their partner broker-dealers, who will match you with potential buyers.
Rally has an active secondary market that allows investors to trade in and out of their investments at will. Users can now place bids or asks, that are eligible to be matched in real time throughout the day. They also are working on incorporating revenue/dividend-generating assets such as real estate and intellectual property. 
How Rally makes money
Rally's fees reflect their goal to democratize the alternative asset market. In order to keep barriers to participation as low as possible, they don't charge any commissions or management fees on the value of your investments. And the app is free, so you can browse and participate in community features at no cost. Presently, all your trades are also free. They may expand their offering to include pay-as-you-go and subscription plans that come with premium features, but Rally is committed to open access, so they'll make sure there's always a free option.
All the shares are common shares, and the company's principals buy between 2 and 10 percent of the shares in each asset, so they have an invested interest. They can also earn by offering assets for more than what they purchased them for.
Is it safe?
Rally has undergone 8 rounds of funding to date, garnering a total of $109.1M in venture capital. The platform has more than 200,000 users and has processed more than $15 million worth of collectible assets.
All investments carry risks, and those Rally are no different, so it's important that you understand them. The value of your investment can fluctuate—in both directions—and there's no guarantee that there will be a buyer offering your desired price when you want to sell. All of the assets are owned by their subsidiary company, RSE Collection, LLC or RSE Archive, LLC. When you invest in an asset, you become a shareholder in a specific sub-company that owns a specific asset. The assets are securely stored in their purpose-built, climate-controlled east coast facility. They are monitored by trained local staff and are kept under 24/7 video surveillance
Rally is not a broker, but they do partner with FINRA & SIPC registered broker-dealers to administer their securities transaction. These broker-dealers affect the sale of their securities and are responsible for ensuring that all transaction remain in compliance with FINRA and SEC regulations. Rally only offers securities that are regulated by the U.S. Securities & Exchange Commission (the "SEC") to protect the investors.
Established

2016

Country Available

Worldwide

Assets Managed

$15M
Reviews
Reviews (1)
Excellent – no reservations, I would recommend this company to anyone.