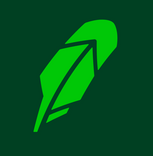 Robinhood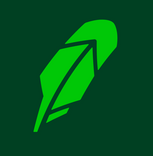 Robinhood
Investing for Everyone. Make unlimited commission-free trades in stocks, funds, options, and cryptocurrencies with Robinhood.
+4.79%
Asset Class Return•30d

Overview
Robinhood is on a mission to democratize finance for all. At Robinhood, they believe the financial system should be built to work for everyone. That's why they created products that let you start investing at your own pace, on your own terms. Commission-free investing, plus the tools you need to put your money in motion. Robinhood offers a cash account in which you can receive 0.30% APY as well as commission free trading on stocks, funds, options, and crypto.
Things to Know
You make money on

Value + Dividends

Fees

0%

Min Investment

$1

Payout frequency

Quarterly

Term of investment

Zero

Target Return

Varied

Liquidity

Easy

Open to

All Investors

Mobile Application

iOS, Android
Top Perks
Trade stocks, fractions, ETFs, options, crypto

The pioneer of commission-free investing

Custom news/notifications for asset tracking
How you make money
As with other trading platforms, you earn a return from stock price appreciation and dividends. Robinhood makes it easy to trade Stocks, Fractional Shares, Options, Crypto and ETFs. Robinhood allows you to trade on margin as well. Robinhood also offers a cash management account. Earn 0.30% APY on your cash account and have easy access to your uninvested money with their cash management debit card.
How Robinhood makes money
Robinhood offers commission free trading and no management fee.  They make money in several different ways:
Paid Subscription: Robinhood offers their Gold membership for $5 per month
Rebates from market makers and trading venues: Market makers (typically big institutions/funds) buy directly through the brokers to have discounted purchases. For that ability, the market makers pay a rebate to the brokerage to receive their orders . The brokerage sends your orders to the market maker that is most likely to execute at the best price for you and makes a few cents on each trade.
Income generated from cash: They borrow the cash sitting in your account and invest it into interest earning accounts and keep the profit.
Margin Lending: They collect interest on money they lend to investors.
Cash Account: Interchange fees from purchases made with the Cash Management debit card, and fees from program banks.
Is it safe?
Robinhood has seen massive growth over the years and now has an estimated 20 billion dollars under management with over 13 million users. Robinhood has been in operation since 2013 and has over 1200 employees. Robinhood Financial LLC is a member of SIPC, which protects customer accounts up to $500,000 (including $250,000 for claims for cash).
Established

2013

Country Available

Worldwide

Assets Managed

$50B
Reviews
Reviews (12)
Love Robinhood. I'm a pretty knowledgeable investor in public equities (though not a technical trader) so for me, having an easy to use trading platform without the fees is exactly what I'm after. They news highlights and overall functionality is perfect. Whether your new to investing or experienced - Robinhood is fantastic