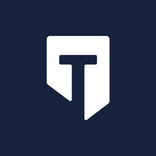 Titan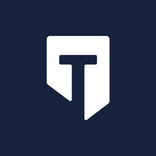 Titan
Titan is the new-guard investment platform bringing premier, active investment management to everyone.
Highlights
+0.91%
Asset Class Return•30d
#0
Rank
In Robo Advisor•30d

For each eligible referral that you complete, you will win an entire portfolio of Titan stocks (or crypto) worth up to $10,000. At a minimum, all portfolios rewarded will be worth at least $25. In addition, each person that you refer will automatically receive a 100 day free trial to Titan
Visit Website
Overview
Titan is the first DTC, mobile-first investment platform where everyday investors, irrespective of wealth, can have their capital actively-managed by investment experts in long-term strategies. They also just launched the first actively managed crypto portfolio available to US investors.
Through the Titan app, investors and potential investors have courtside seats to the strategy, research, and commentary of Titan's Investment Management team, made accessible for clients from all levels of financial knowledge. Investing with Titan not only grows clients' long-term wealth, but transforms them into the smartest and savviest investors they've ever been.
Things to Know
You make money on

Value + Dividends

Fees

1%

Min Investment

$100

Payout frequency

Quarterly

Term of investment

Zero

Target Return

15%

Liquidity

Easy

Open to

All Investors

Mobile Application

iOS, Android
Top Perks
Ranked the #1 Robo-Advisor by US News in 2020

Research & commentary on their all Investments

Downside protection across all strategies
How you make money
Titan offers all U.S. investors access to four outstanding actively-managed investment products: Flagship, Opportunities, Offshore, and Crypto.
Flagship

Large-cap US growth strategy made up of high-quality, big name companies that Titan believes can compound capital in excess of the S&P 500
15-25 stocks with an average market cap of nearly $600 billion
Annualized return of 20.4% since inception (February 2018)

Opportunities

Small/mid-cap US growth strategy made up of companies that Titan believes can grow at exceptional rates and become the next crop of rising stars
15-25 stocks with an average market cap of $13 billion
Annualized return of 61.4% since inception (August 2020)

Offshore

International growth strategy made up of some of the world's best businesses in emerging and developed markets from China to Latin America and beyond.
15-25 stocks with an average market cap of $175 billion
Annualized return of -8.8% since inception (April 2021 - recently created)

Crypto

The first actively managed portfolio of crypto-assets made available to all investors that Titan believes are positioned for outstanding long-term returns with minimal correlation to equities and with attractive hedging qualities.
Typically around 5-10 crypoassets
Annualized return of 329.8% since inception (August 2021 - recently created)
How Titan makes money
Titan charges a simple fee of 1% per year or about 0.083% per month. Example: For an account with an average daily balance of $2,000, the monthly fee would be about $1.67 per month. There are no add-on trading fees or electronic statement fees, and deposits and withdrawals are free. The fee is charged by pulling from the small cash reserve held in your account. Titan also offers an attractive 0.25% off your fees for every referral generated. You have the ability to pay no fees if you get 4 referrals.
Is it safe?
There are multiple ways that Titan provides downside protection to our clients. The primary way is by including a hedge, a holding that bets against the market, in your portfolio. The size of your hedge will depend on your preferred investing style and risk tolerance – aggressive, moderate, or conservative.
They take security very seriously. They protect all your personal data and financial information using Secure Sockets Layer (SSL) and 256-bit encryption. Your assets are held at their custodian Apex Clearing, one of the leading custodians across the financial technology industry. Brokerage services are provided to Titan Clients by Apex Clearing, an SEC-registered broker-dealer and member FINRA/SIPC. Accounts are SIPC insured up to $500,000.
Established

2018

Country Available

Worldwide

Assets Managed

$750M
Reviews
Reviews (4)
Super simple to use and like what they're going for. They're ranked the top robo advisor in terms of returns, but my personal portfolio outperformed it (and think the S&P might have been close). For me, with fees on top it didn't make sense to continue but for those looking for a passive robo, it's solid
Their stats speak for themselves. A perfect time to compare Titan to others. Their returns and rebounds unrivaled. I moved money from other passively invested mutual funds entities. Best decision I made. They also explain what and why they invest your money the way they do. Excellent daily resource on market info that I used to help me trade stocks elsewhere too. The app is intuitive, secure and robust. Can't say enough about Titan.
Simple to use and returns have been pretty solid. Having such a small number of stocks in the portfolio can have its pros and cons, however over the last year it's worked (not much hasn't in the stock market). Their explanatory content and education approach is unique. They keep it nice and simple to easily understand what they're doing and why. I'll stick with them and see how things go over the next 12 months or so when the markets could get choppy. Nice work guys