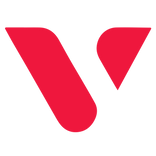 Vint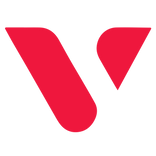 Vint is the first transparent & self-directed wine & spirits investment platform for retail investors. Invest in expertly-curated thematic collections starting below $50/share.
Highlights
+1.93%
Asset Class Return•30d

Overview
Vint is The Future of Wine Investing! Diversify your investments with shares in world class wine collections. Vint has averaged 28.3% Net Annualized Returns across 4 exits. Vint doesn't charge users any ongoing fees. Once an exotic market, investing in high quality bottles can diversify your portfolio. The sourcing, transportation, insurance, storage, and sale of wines is all handled by Vint. Invest from $50. 
Things to Know
You make money on

Value

Fees

0%

Min Investment

$50

Payout frequency

Asset sold

Term of investment

60+ months

Target Return

10% - 16%

Liquidity

Moderate

Open to

All Investors

Mobile Application

No
Top Perks
Transparency: The wine & spirits, the data, and our thesis are all transparent so you can make an informed investment decision.

Wines' Metrics: Fine wine has returned over 10% annually for the last 30 years, with low volatility, and little correlation to traditional financial assets.

Industry Experts: Our advisory board & investment committee has 60+ years of fine wine experience. We have 2 of 53 Masters of Wine in the United States.
How you make money
Investors can liquidate their shares in a secondary trading market (in development), or after a 3-7 year hold and Vint decides to sell the asset. Wine as an asset class offers return opportunities through sourcing arbitrage, long-term supply & demand shifts, sales channels, and catalysts.
How Vint makes money
While Vint has no annual fees they charge a one-time sourcing fee of 6% -15% on purchases. Additionally, they own between .5% - 10% of each securitized collection and benefit from sales of the underlying.
Is it safe?
Primary risks associated with fine wine investing include provenance, storage, and liquidity. They only work with suppliers who take the strictest measures to guarantee provenance. Vint works with high quality storage facilities that meet their temperature, humidity, and security criteria. Vint insures all underlying assets in the collections. Liquidity in the wine market is poor in comparison to public markets, but better than comparable alternative assets. They can access liquidity through secondary exchanges, merchant partners, and auction houses.
Established

2019

Country Available

Worldwide

Assets Managed

$4.5M
Reviews
Reviews (0)
No comments yet