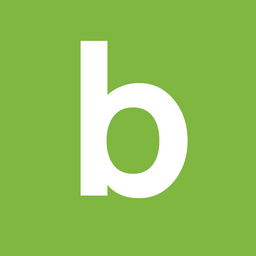 Blooom
Retirement accounts are complicated. Blooom is not
Looking for a detailed Blooom review?

Most robo-advisors don't usually provide support for 401(k) accounts, employer-sponsored retirement plans and other tax-deferred retirement accounts.

Blooom is attempting to fill this gap.

It's a robo advisor that specializes in managing IRAs and employer sponsored retirement plans. This robo financial advisor helps you optimize your retirement accounts to minimize the fees you pay and get the best returns on your retirement fund.

But how does Blooom work?
What are the costs, pros and cons, and the potential returns involved?

In this detailed Blooom review, we'll talk about what it offers, how to get started, Blooom's annual returns, and much more.
Investment type
Retirement Account Management. 
Annual Fee
3 pricing plans, billed annually:
$45 for Essentials
$120 for Standard
$250 for Unlimited
Annual Returns
Expected returns vary based on several factors.
Open to investors outside the US
No. Blooom only manages US based retirement accounts like a 401k account and IRAs.
Best for
People with an employer sponsored retirement account.

People who maintain IRAs at Charles Schwab, Fidelity or Vanguard.

Investors who want to make their retirement accounts the primary source of their investment capital.
What is Blooom?
Blooom is a robo advisor that specializes in managing your employer sponsored retirement plan and Individual Retirement Accounts (IRAs). It is a fiduciary and is headquartered in Leawood, Kansas.
Once you set up your retirement account with Blooom, it analyzes your retirement account and presents you with a recommended portfolio. Blooom is able to identify funds with a lower investment fee and better returns - this helps you benefit from better long-term performance.
Who should use Blooom?
Blooom is an ideal investment platform for:
Participants of employer sponsored retirement plan.
People who have IRA accounts at the Charles Schwab Corporation, The Vanguard Group or Fidelity Investments.
Investors who want their retirement accounts to be the primary source of investment capital.
How does Blooom work?
1. Blooom Works With Employer-Sponsored Retirement Plans
The Blooom advisor platform can work with all kinds of employer-sponsored retirement plans including the 403(b), 401k account, 457 and thrift savings plans (TSPs).
2. Blooom Doesn't Take Control Of Your Plan
Most robo-advisors usually take full control of your accounts for personal finance management. However, your Blooom investment account doesn't require this as it only acts as an investment management service.
You can still allow Blooom to make investment decisions without consulting you, or you can opt for receiving investment recommendations that need your approval to execute.
3. Blooom Works Within Your Plan
Blooom works with your existing employer-supported plan, so your portfolio will be built on the basis of the current options offered by your plan.
Blooom can also rebalance your investment portfolio a few times a year. Rebalancing refers to re-adjusting your current investments to ensure they align with your goals.
4. Blooom Doesn't Invest In Individual Stocks
Blooom works with asset classes like index-based ETFs, index funds and low-cost mutual fund options whenever appropriate to a user's portfolio.
As Blooom doesn't work with individual stocks, you'll be prompted to either keep any individual stocks your employer sponsored plan holds or allow Blooom to sell them off and manage your whole account.
If you decide to keep individual stocks, Blooom won't manage those for you.
If you hold stocks of your employer, Blooom recommends that it shouldn't exceed 10% of your portfolio value.
5. Blooom Also Supports IRAs
Blooom also supports investing with a non taxable account like an IRA, with a few conditions:
Blooom will fully manage the fund, so you won't be able to pick individual investments. However, you can alter portfolio allocations.
Your current portfolio will be evaluated and your funds will be moved to investments that align with your investment preferences and risk tolerance. Similar to how Blooom handles employer-backed retirement plans, you are allowed the option to hold individual stocks, but Blooom won't actively manage them.
Your IRA will have to be moved to Vanguard, Charles Schwab or Fidelity (if it isn't already held there).
While Blooom can manage your entire IRA account, you can allocate a portion of your IRA to Blooom, and manage the rest directly.
Blooom features
Here are the key features of Blooom:
1. No Minimum Investment
Blooom is an investment advisory platform focused on providing everyone with access to investment management services, so they don't have an account minimum.
2. Support For Employer-backed Retirement Plans And IRAs.
Blooom supports all employer-backed retirement plans and the following IRAs:
Traditional IRAs.
Roth IRA.
Spousal IRAs.
Non-deductible IRAs.
Savings Incentive Match Plan for Employees (SIMPLE) IRAs.
Simplified Employee Pension (SEP) IRAs.
3. Reliable Account Custodians
Blooom's services can work with most employer sponsored retirement plan custodians.
However, to manage IRAs you'll be required to move your account to one of these custodians: Fidelity, Vanguard or Charles Schwab - these are some of the US' biggest asset management companies.
4. Bank-level Security And Account Protection
Blooom uses bank-level 256-bit encryption and encrypted servers to protect your personal information.
How to get started with Blooom
You need to follow these simple steps to start investing through Blooom:
| | |
| --- | --- |
| Step 1. | Go to the signup form on the Blooom website and enter your name, date of birth and expected retirement age. Then, create an account with your email address and password. |
| Step 2. | Answer questions over your spending/saving habits, investment preferences and risk tolerance. |
| Step 3. | Link your retirement accounts. |
| Step 4. | Blooom's algorithm for financial planning will conduct a free analysis of your accounts and recommend an investment strategy that's best for you. |
| Step 5. | Link up your payment method using Credit Card, Apple Pay or Android Pay. |
| Step 6. | Once your payment method is verified, you can start investing with Blooom. |
Blooom fees
Blooom has three flat fee pricing plans:
Essentials - $45/account/year - Provides a personalized portfolio.
Standard - $120/account/year - Provides a personalized portfolio, trade placing, withdrawal alerts and advisor access.
Unlimited - $250/year for unlimited accounts - Provides everything in "Standard" and priority advisor access.
In addition to the flat Blooom fee, you will also have to bear the cost of internal fund fees related to your retirement accounts. Most retirement plans will have an annual cost in the range of 1-2%.
Blooom Potential Returns
According to Blooom, returns will depend on a wide variety of factors like the performance of specific funds offered in the retirement plan, asset allocation and the mix of investments. Blooom usually splits your investment between stocks, bonds and other investments.
Blooom uses time to retirement and risk preference to create a portfolio of the available investments. This portfolio is adjusted as you get closer to your retirement goal or if your risk preferences change.
Most robo-advisors have returns in the range of 3-5%.
These returns can come from dividends and capital gains on your portfolio.
Blooom Historical Performance
Blooom was founded in March of 2013, and in 2017 they reached $1B in assets under management (AUM).
As of January 2020, Blooom has over $4.2B in AUM.
Pros and Cons of Blooom
Here are the advantages and disadvantages of investing through a Blooom account:
Pros
Blooom doesn't require a minimum initial investment - unlike most other investment management services.
Blooom will manage your employer-sponsored retirement plan wherever it's currently held - you won't have to shift anything.
If you have a large account balance, the annual management fee will be a very low percentage of your plan. For example, a $120 fee will only be about 0.12% of an investment of $100,000.
Blooom doesn't require your employer's consent to manage your plan.
Blooom manages all types of retirement plans and IRAs to help you reach your retirement goal.
Blooom supports hybrid management of IRAs - you can allocate a part of your plan to Blooom and manage the rest yourself.
Cons
Since Blooom only manages US-based retirement accounts, it's only open to US residents with a retirement plan.
Blooom will only manage your IRA if it's held at or moved to Fidelity, Charles Schwab, or Vanguard.
Blooom's annual fee may not make sense for small account balances. A fee of $120 will equal to 2.4% on an account balance of $5,000.
Blooom specializes in retirement accounts, so it won't support taxable investment accounts.
Blooom doesn't offer a mobile app, and customer support is only reachable through email and live chat.
Risks of Investing Through Blooom
Before investing with Blooom, it's important to remember that:
| | |
| --- | --- |
| 1. | Blooom relies on your input (age, risk tolerance) to come up with a portfolio that will suit your needs. If your answers don't accurately reflect your financial goals, they may not be able to create the right portfolio for you. |
| 2. | You're still entrusting a third-party to handle your investment. Any decisions they take directly impact any gains or losses you make. |
Conclusion
This detailed Blooom review should give you an idea of how it works and how your funds will be used.
It's important to note that if your account balance is low, the annual fee may be high on a percentage basis.
However, as Blooom supports all kinds of retirement plans, and even allows you to allocate a portion of your IRA for retirement planning and manage the rest yourself, it's an attractive investment platform for anyone with a retirement account.
Do more with your money
Become a MoneyMade member (it's free!) for personalized alternative investment matches, expert insights and portfolio tracking.