TradeStation Review
TradeStation Review: Trade Equities Like a Professional
TradeStation provides the advanced tools and information you need to make trading decisions like an expert.

Published Dec 30, 2021•Updated Jun 21, 2022
Stock Trading
Crypto
Commodities & Gold
To paraphrase the great Ferris Bueller, markets move pretty fast. When you're investing in stocks, options and futures, changes in diverse markets and the split second decisions that go with them can make all the difference in your portfolio. To keep track of all that information is a pretty big task, but TradeStation aims to not only provide you with more data than you ever thought was possible, but also to help you figure out how to make sense of it all and optimize your trading strategies across multiple markets.
In this TradeStation review, we'll go through the details of the platform's impressive data analysis capabilities, how it all works, what you need to get started, and help you decide if it's the right place for you to invest.
Borrow our cheat sheet
Bonus offer
Get up to a $5,000 cash offer!
Pros and cons
Pros
Access to advanced research, data, and charting tools
Zero-commission plans available
Trade multiple equities, futures and options, and even crypto
Platform customizable with app add-ons
Cons
Higher fees/higher minimum for desktop trading
Potentially overwhelming for beginning traders
Must meet minimum balance and/or activity requirements to avoid hefty service fee
What is TradeStation?
TradeStation is a full service trading platform that allows you to trade stocks, ETFs, mutual funds, bonds, futures, options, and even crypto—all in one place. The company has been around for over three decades, and has a long history of being at the forefront of charting technology. The platform stresses the importance of "analytics over intuition" and provides many years worth of historical data for various equities markets in order to help their users refine and optimize their trading strategies.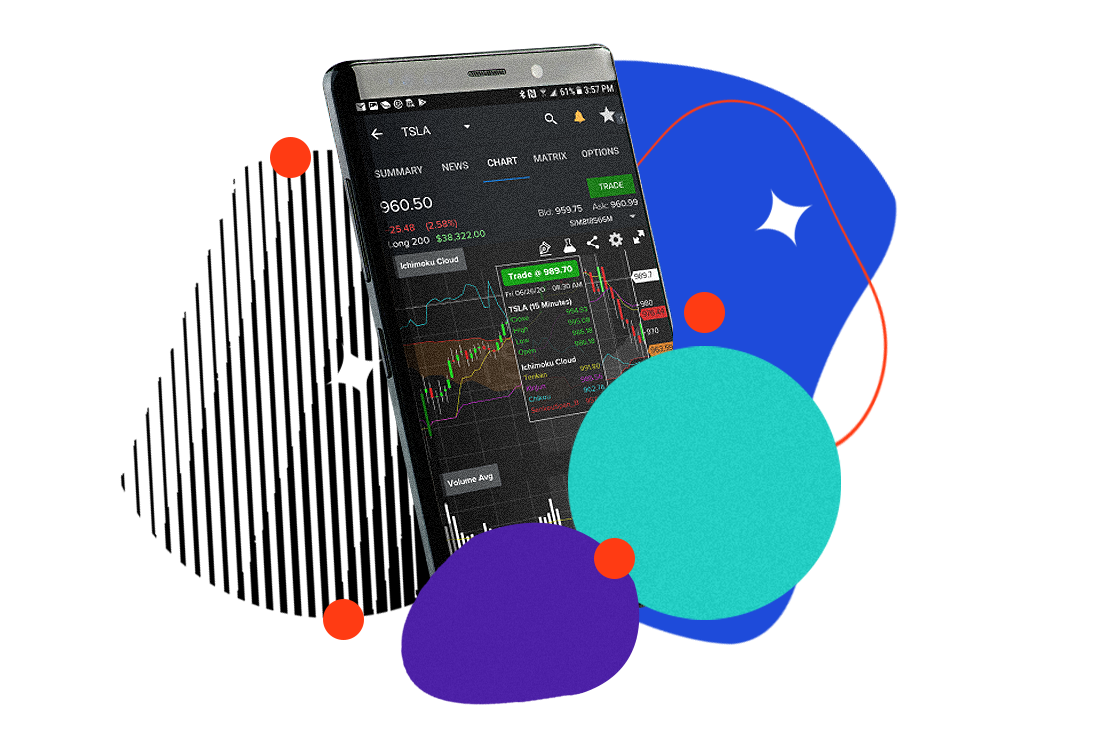 How does TradeStation work?
There are multiple ways you can make TradeStation work for you. Their flagship offering is a desktop version that offers numerous options for customization and personalization of charting and testing strategies. Alternatively, you can access TradeStation through the web, which provides the core functionalities of the desktop app but a slightly streamlined user experience that might be better suited to newer investors. And third, there is a mobile app that allows you to access some of the charting and analysis functions of the desktop version.
In all cases, TradeStation provides a single place for investors to learn about and trade in multiple equity markets, futures and options (and don't forget crypto!), with zero commission fees in certain cases.
Who can invest with TradeStation?
Anyone over the age of 18 can invest with TradeStation, no need to be accredited. In order to access the commission free TS Select or TS Go plan, you must be a US resident.
Where TradeStation gets it right
Top-notch data and analytics
The driving philosophy behind TradeStation's entire platform is centered around the importance of facts and data. They firmly believe in an analytical approach to trading, and with that in mind, provide users with a plethora of ways to access and parse decades worth of historical market data. Investors that view trading as a scientific, rather than intuitive, endeavor will be thrilled to have access to all the tools needed to make informed and calculated decisions.
Pay nothing in commission fees
There are two plans, TS Go and TS Select, that charge zero commission fees for all stocks and ETFs. TS Go requires no minimum investment but has additional surcharges for trading through the desktop application, while TS Select has a $2000 minimum but has no surcharges for trading on desktop.
Trade everything
Rather than having to access multiple platforms or brokerages to trade in stocks, crypto, etc, you can just use TradeStation and do it all from one single place. With their platform, you can trade in all of the following: stocks, ETFs, futures, options, futures options, mutual funds, bonds, and crypto.
Make your user experience your own
In addition to having excellent built-in data analysis and charting capabilities, TradeStation also offers its users the ability to completely customize their experience of the platform. There are hundreds of add ons available through the TradeStation TradingApp Store (some free, some not) that will allow you to fully optimize the platform for you and your specific trading needs.
Where TradeStation could do better
Desktop trading comes with a slight catch
Using the desktop platform, with all its functionality, does have a couple requirements. You must do one of the following:
Qualify for the TS Select plan, which comes with a $2000 minimum investment

Pay a $10 surcharge for each equities or options trade you make through the TS Go plan
Possibly better fit for advanced traders
All the amazing charting and analysis available can be a huge perk to using the TradeStation platform, but could also potentially be overwhelming for less experienced investors, who might prefer a more streamlined interface to get started trading with.
High service fees possible
TradeStation has a number of service fees, although some of these are either small or can be largely avoided by most users. In order to avoid paying the main account service fee, users must either maintain the $2000 minimum required for the TS Select plan or place at least five trades in every 12 month period.
Can you really make money on TradeStation?
Your potential returns will depend on the type of assets you invest in. Since TradeStation offers a wide variety of trading options, your returns will differ based on your unique portfolio and the various market conditions affecting those assets.
However, it's possible to look at the performance of the assets available on TradeStation to get a frame of reference:
Some examples of various cryptocurrencies' performances from January to December 2021: Bitcoin is up over 64%, Ethereum is up over 420%, and Doge is up a whopping 3300%

In the world of stocks, the S&P 500 has delivered an average annualized 5-year return ending April 2021 of just over 15%

If we look at commodities futures, oil is up 46.5% year to date, ethanol is up 54.92%, and gold is down 6.62%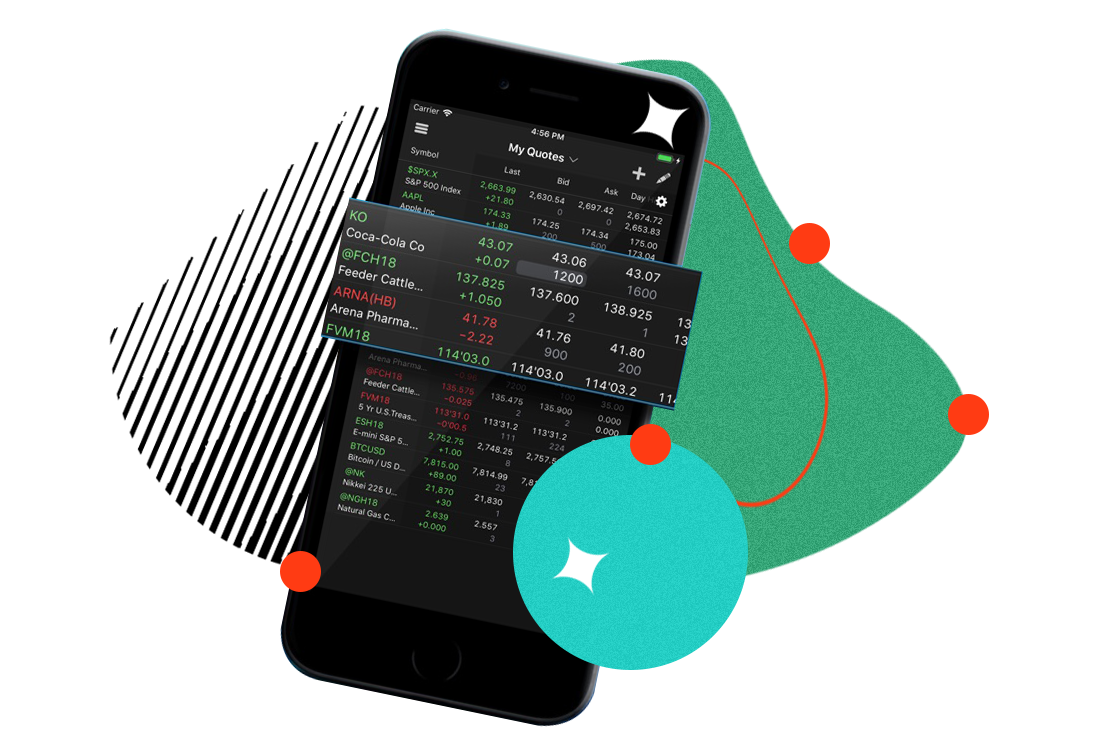 How do I make money with TradeStation?
Returns with TradeStation are fairly easy to understand: when the price of the assets you own, whether those are stocks or ETFs or crypto (or the price of the underlying assets in the case of options) increase, your holdings increase in value. You can then sell out of those assets at any time, for a profit, with immediate liquidity.
How do I cash out with TradeStation?
Upon the sale of your assets, the profits are deposited into your account within a day of the transaction. There is a $125 service fee for outgoing transfers, so be sure to be aware of that when considering whether to move money from your brokerage account to another account.
TradeStation vs traditional investing
Most of the investment options on TradeStation qualify as traditional stock market investing. The stock market has returned around 10% on average over the past three decades, but your returns will vary based on the stocks, ETFs, options, etc. you choose. As with all investing, it's important to do your own research and understand the market before investing so you can pick wisely.
Cryptocurrencies, on the other hand, are a bit of a wild card still. Recent data suggests that Bitcoin may move in sync with the stock market, but it's still a highly volatile asset. Some of the smaller market cap coins can have truly dizzying highs and lows.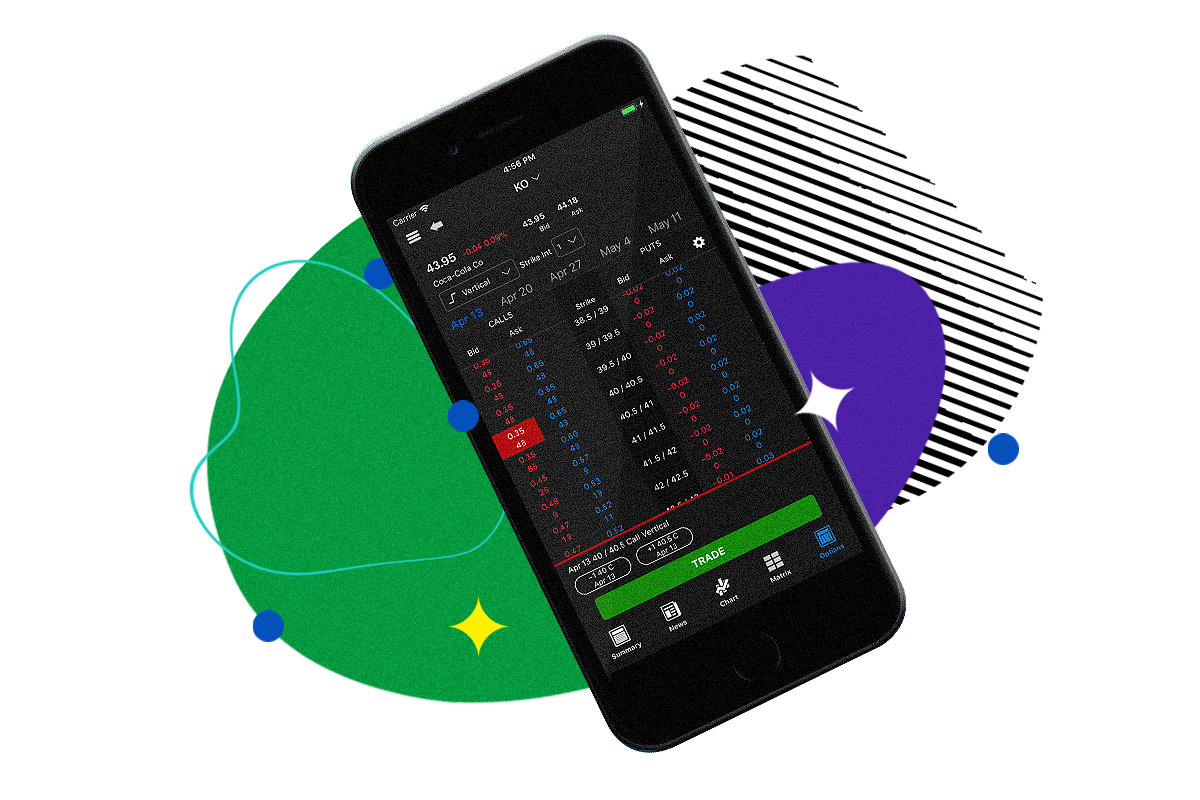 What other people are saying about TradeStation
TradeStation users really appreciate the functionality of the platform. They like having access to all the data it provides, and the ability to test, optimize, and automate their trading strategies. People have also commented that they really like the flexibility of being able to access their account from desktop, mobile, or web.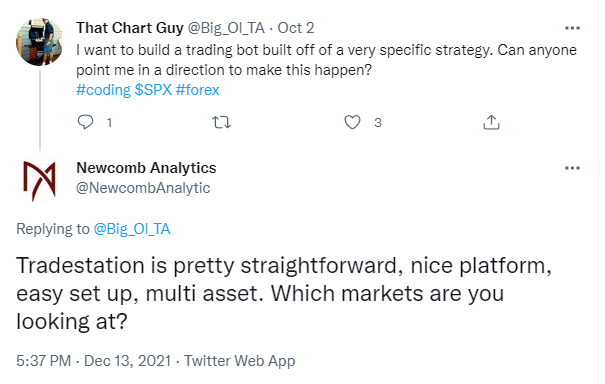 On the other hand, the technical support seems to be lacking, with some users complaining of outages in trading ability and then difficulty getting help fixing the issues.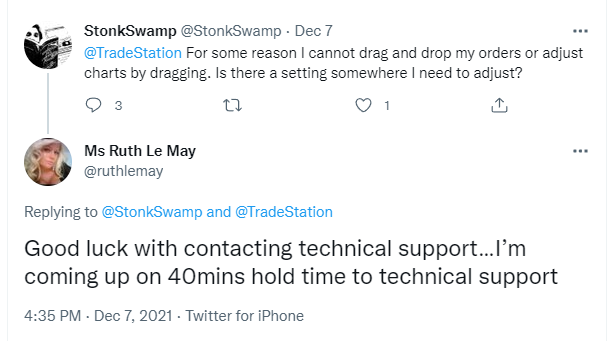 Are there other apps like TradeStation?
There are a few other apps that have comparable features to TradeStation. You can browse our platforms to find other options, but here's how the most similar apps compare.
Both Interactive Brokers and TD Ameritrade offer access to a range of equities markets, as well as educational resources, just like TradeStation. Interactive Brokers offers access to themed portfolios as well, for the investor that wants a semi-passive approach to investing, while TD Ameritrade has a fully passive option with professionally managed portfolios. For the quick version, check out the table below, and to compare more in depth, visit the platform profiles on MoneyMade.
TradeStation

Fees

Minimum investment

Average returns

Risk Level

Available on

iOS

Android

Review

 
Our hot take on TradeStation
TradeStation could be just what you're looking for if you're an investor who focuses on the data and wants access to the tools you need to help you analyse market trends and develop trading strategies. The platform is known in the industry for being a leader in charting and analysis, and really leans into the scientific approach to trading. It also allows you to trade in a number of equities markets and more all from one platform, and that streamlining could be extremely valuable to the investor with limited time, who doesn't want to have to jump from platform to platform to keep track of their investments.
On the other hand, there are a number of potential service fees and/or requirements to avoid those fees, which could put off some people, and the advanced user interface could be a little much for investors just starting out. In either case, there are other options out there that might be a better fit.
I'm in! How do I sign up for TradeStation?
1.

Log in to or create a MoneyMade account

Visit our TradeStation platform page and log in to your MoneyMade account.
2.

Visit TradeStation's website and create your account

Click "open account" and then "create account", at which point you'll be asked to provide your name, phone number, email address and country of residence, and create a username and password.
3.

Get more detailed

You'll need to enter your address, date of birth, and SSN or tax ID number, as well as details about your income, net worth, and trading experience in each asset class.
4.

Fund your account

Once you've created your account, you can fund it either through ACH, wire transfer, or a check deposit. Depending on your funding method of choice, it may take a day or several for the funds to actually hit your account.
5.

Start trading

Once your account is fully funded, you're ready to start trading!
Explore Assets
Click an asset to learn more
Dogecoin
Music Royalties
Tether
Farmland
Wine
Art
Real Estate
Robo Advisor
Gold
Bitcoin
Stocks
Lending
Startups
Ethereum
DeFi
Solana
Oil & Commodities
Polkadot
Metaverse
NFTs
Whiskey
Bonds
Platinum
Sports Cards
Cardano
Ripple
Silver
Watches