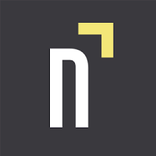 Newday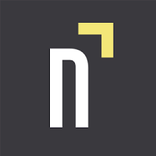 Newday
Newday Impact Investing is a digital investment platform that empowers people to invest in causes they care about. Free for students.
Highlights
+2.26%
Asset Class Return•30d
#0
Rank
In Robo Advisor•30d

Overview
On Newday you are able to Choose a collection of Newday Impact Portfolios that match your values. Newday offers a suite of options in order to meaningfully reflect your values in your investment portfolio. This includes companies that are leaders in environmental, social, and leadership policies. Newday is an SEC registered investment advisor that will always act with your best interests in mind. If an investment doesn't offer competitive market and social returns, it simply doesn't belong in your portfolio.
Things to Know
You make money on

Value + Dividends

Fees

0.75%

Min Investment

$5

Payout frequency

Quarterly

Term of investment

Zero

Target Return

Varied

Liquidity

Easy

Open to

All Investors

Mobile Application

iOS, Android
Top Perks
Only $100 to start investing in future change.

Make an impact while saving and investing.

Leaders in environmental, social, and leadership policies.
How you make money
Stock price appreciation + dividends. For reference: according to historical records, the average annual return from the S&P Index since its inception in 1926 through 2018 is approximately 10%–11%. The average annual return since adopting 500 stocks into the index in 1957 through 2018 is roughly 8%. Adjusted for inflation, the historical average annual return is around 7%. However, it's important to note that each Robo has their own investment strategy that can influence returns.
How Newday makes money
Newday charges 0.75% of assets under management (AUM) annually. That means if you invest a total of $100 we only charge you 75 cents. That's not even one cup of coffee! Newday also donates 5% of revenue from our asset management fees to our NGO partners
Is it safe?
Investing entails risk including the possible loss of principal and there is no assurance that the investment will provide positive performance over any period of time. All Newday investment accounts are SIPC insured via our brokerage partners. SIPC is investor insurance. SIPC insures customers of brokerage firms for up to $500,000 in net equity in each account. That includes up to $250,000 in cash balances.
Established

2017

Country Available

Worldwide

Assets Managed

n/a
Reviews
Reviews (6)
Simple, easy way to get started investing into Real Estate. It took a little for my funds to clear, but I was still earning interest over this time so guess it didn't matter.
Love the real-time dividends and weekly payouts. Great customer support - you can chat with a real person in the app.