Is Chainlink a Good Investment in 2022? What the Data Is Telling Us
If data is the new oil, then Chainlink is the Standard Oil of the cryptocurrency market.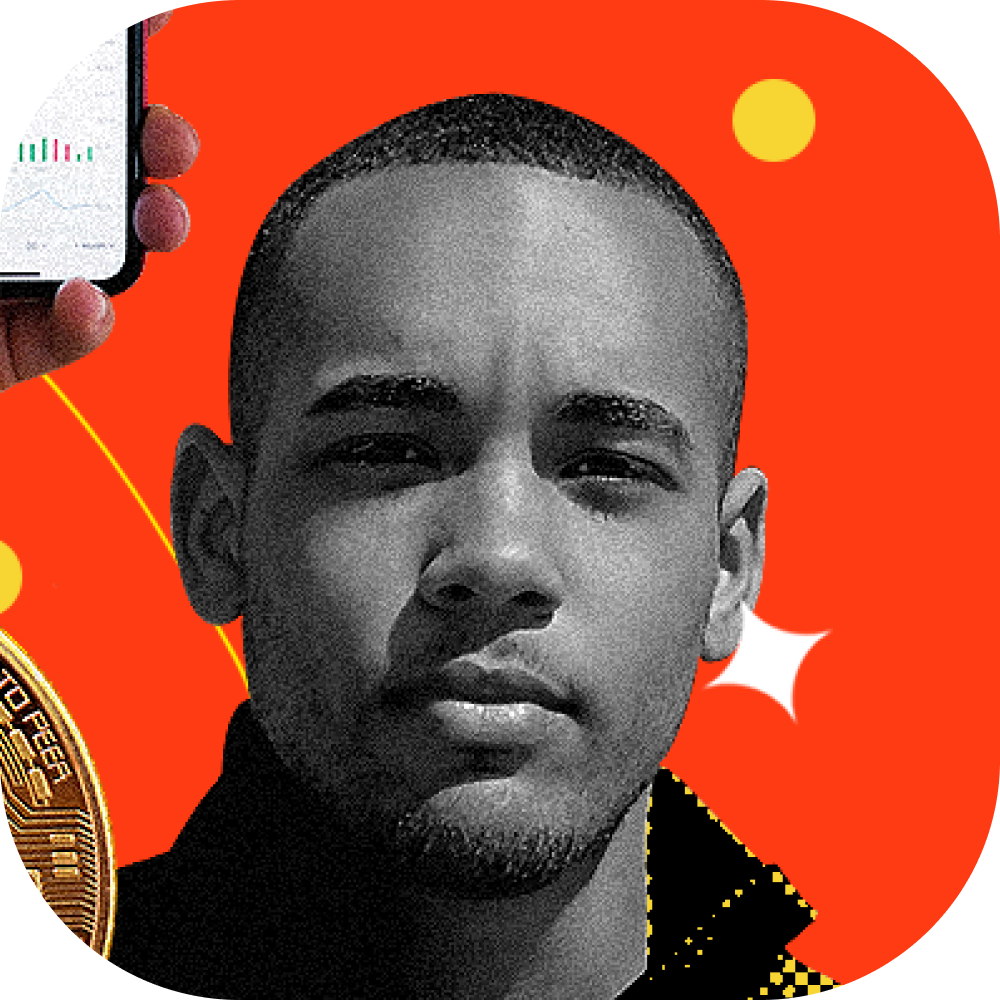 Published Jan 5, 2022•Updated Jun 9, 2022
Crypto
Global Markets
Technology
Ever since the 2017 crypto boom, Chainlink (LINK) has been a solid performer among other cryptocurrencies like Ethereum and XRP. The token was worth about $0.11 upon release and gradually rose to an all-time high of $52.88 during the last bull market. Recently, however, Chainlink has suffered some losses along with the wider cryptocurrency market.
So is Chainlink a good investment, or is it just another overhyped token? Here's the low down on investing in LINK.
In simple terms, Chainlink is a blockchain project designed to integrate real-world data into smart contracts.
How Chainlink works
Blockchain transactions are irreversible. So it's crucial to verify all data before executing transactions. Unfortunately, smart contract platforms like Ethereum and Cardano cannot integrate real-world data into these contracts on their own. As a result of this, they need a reliable data source (called an Oracle) to verify and support smart contract agreements and transactions.
Chainlink is without a doubt the most popular oracle in the crypto market, especially when it comes to the best DeFi coins. More specifically, it is a decentralized oracle network (DON), meaning that it takes a community of decentralized users to verify its data. This eliminates the need for smart contract platforms to verify data with multiple parties, saving them a lot of time and unnecessary work.
What's so special about Chainlink?
Chainlink was developed and launched towards the end of 2017 and was valued at $0.11 during its ICO. Since then, it has recorded a mostly positive performance, especially during the summer of 2020's cryptocurrency craze. The token hit an all-time high of $52.88 on May 10, 2021, and is worth anywhere from $17-$20 at the time of writing this article.
You read that right, it's looking like we're headed into a bear market. But fear not, let's explore why Chainlink's dip might just be worth buying if you invest in crypto.
Chainlink's historical performance
Chainlink has a circulating supply of 467 million LINK, which brings its current market cap to about $8.3 billion. However, those circulating coins only represent about 47% of Chainlink's total supply: 1 billion LINK. In other words, Chainlink's fully diluted market cap (total supply multiplied by current price) equals about $17.8 billion.
The token also has a 24-hour trading volume of over $1 billion, which is impressive considering that it has only been around for about three years. Given all these metrics, Chainlink is ranked as the #22 most valuable cryptocurrency, with a 0.37% or so market dominance.
For the newly initiated, market dominance simply measures what percentage of the total cryptocurrency market any given coin has captured. Bitcoin, for example, has a market dominance of 40.93%.
So, is Chainlink a good buy? Well, let's see what the market thinks.
Chainlink's competitive advantage
Most of the top coins competing for market dominance (ETH, BNB, SOL, ADA, DOT and so on) are smart contract platforms. And if you scroll down the list, you'll also see quite a few stablecoins, memecoins and payment coins, such as:
Stablecoins (USDT, USDC)
Memecoins (DOGE, SHIBA)
Payment coins (XRP, LITE, TRON).
Clearly, there's stiff competition in these categories. Keeping in mind that Chainlink is ranked at #22, do you know how high its closest competitor ranks? #119.
Let me rephrase: there is an almost 100-step gap between Chainlink and the next-best oracle UMA.
Besides rank, it's also worth noting that Chainlink is currently used to secure billions of dollars worth of smart contracts for decentralized apps (or DApps), giving it a strong and stable footing in the market.
To cap it all off: Chainlink isn't the only DON in the industry, with a few notable competitors like UMA and Band Protocol. Chainlink, however, is the most ambitious, developed, and deployed oracle on the crypto market by far.
Can Chainlink reach $1,000?
Chainlink is not the first token to show market leadership—other cryptocurrencies have been in the same spot and still failed. So, what does the future hold for Chainlink?
Chainlink already has a stable presence, considering the growing popularity of its services, its reliability, and its huge lead over the competition. The token has grown its market capitalization to more than $24 billion in just over three years and secures billions of dollars for DApps. Despite the success, Chainlink hasn't grown complacent.
Chainlink 2.0
Smart contracts are becoming increasingly popular, and Chainlink is making them easier, cheaper, and more secure to use. The token's developers recently announced plans to upgrade the current version to a more advanced one: Chainlink 2.0.
Chainlink 2.0 will offer several advanced features, most notably off-chain networks built on top of the oracles. Off-chain networks are designed to direct most of the complicated computational tasks away from the smart contract's platform's main layer.
For example, Ethereum has been grappling with soaring gas fees because of the growing demand for computing power, threatening to make the platform unusable for smaller transactions. Chainlink 2.0 is aiming to help solve this problem and make the computing process cheaper and easier for DApps.
Chainlink price prediction: Is Chainlink going to explode?
Chainlink is one of the best performing cryptocurrencies to date, with its current price still thousands of times higher than that of its ICO. So, can Chainlink reach the $1,000 mark?
Unfortunately, it's anyone's best guess. And I'm not saying that as some half-hearted cop-out. Chainlink is the #1 oracle in cryptocurrency history, so we don't have a similar successful project to compare it to. That said, no coin with a circulating supply in the 400 million-1 billion range has ever reached a $1,000 price tag.
However, that's not to say that Chainlink doesn't still have a ton of upside potential. For one, decentralized oracle networks are only going to get bigger. And secondly, Chainlink is currently selling at a massive discount (over 65% below its all-time high). So if you're looking to get in, now is a perfect time.
How to buy & store Chainlink
If you're sold on the value of Chainlink, you can go ahead and buy LINK in just a few minutes. However, make sure you buy LINK from a reliable crypto exchange and then store them in a safe crypto wallet. Let me give you a brief walkthrough of the process.
Where & how to buy Chainlink
Chainlink is currently one of the most popular tokens on the market, so you can find it on most crypto exchanges. But two of the most trusted platforms are Coinbase and BlockFi
Coinbase and BlockFi are both based in the U.S. and undergo thorough scrutiny and regulation. Both platforms offer Chainlink, but you may see slight differences in overall price due to their transaction fees. It is worth noting that BlockFi also functions as a crypto bank, with features like high-interest savings accounts and loans.
Other reliable crypto exchanges where you can buy Chainlink include:
Kraken

Nexo

Robinhood

Gemini

Webull
Where to store Chainlink
After you're done buying LINK, you're going to need a place to keep your coins safe from hackers. You've got two options here.
1. You keep your coins on the exchange. This option is easier but not highly recommended, because exchanges can be hacked (and have been multiple times in the past).
2. Alternatively, you can use a software wallet (e.g. MetaMask, Trust Wallet) or hardware wallet (e.g. Ledger, Trezor). When it comes to using a crypto wallet vs exchange to store your coin, crypto wallets are generally preferred. However, these options are a bit more cumbersome and do come with their own risks. For example, if you lose your wallet keys then there's nobody to unlock it for you. But crypto investors still recommend using these wallets because they give you full control over your coins and are less likely to get hacked.
Verdict: Is Chainlink a good investment?
TLDR; Chainlink is the leading oracle providing an essential service to the growing number of smart contracts. Within the larger cryptocurrency market, it's one of the least risky bets. Not to mention, it's currently selling at a holiday discount. Happy shopping.
Are you holding on for dear life?
The cryptocurrency market recently took a nosedive, as it tends to do every couple of months. Are you still HODLing your favorite coins, or did you sell to avoid getting REKT?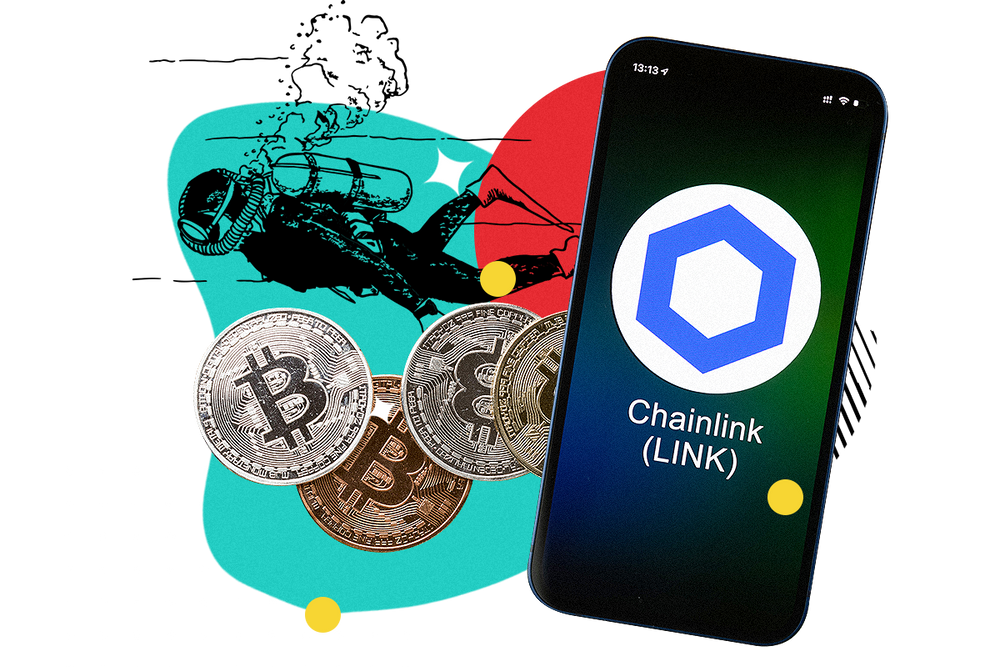 Read more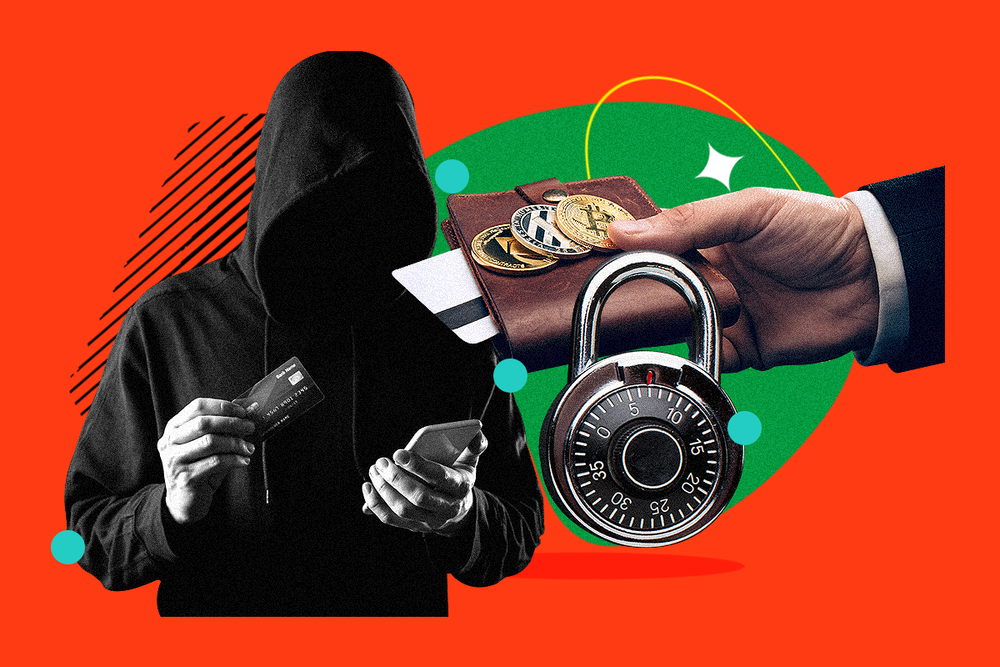 Crypto Wallet vs Exchange: Where to Stash Your Crypto
Crypto exchanges like Coinbase and Binance make it easy to store your crypto, but keeping your coins in an external wallet is more secure.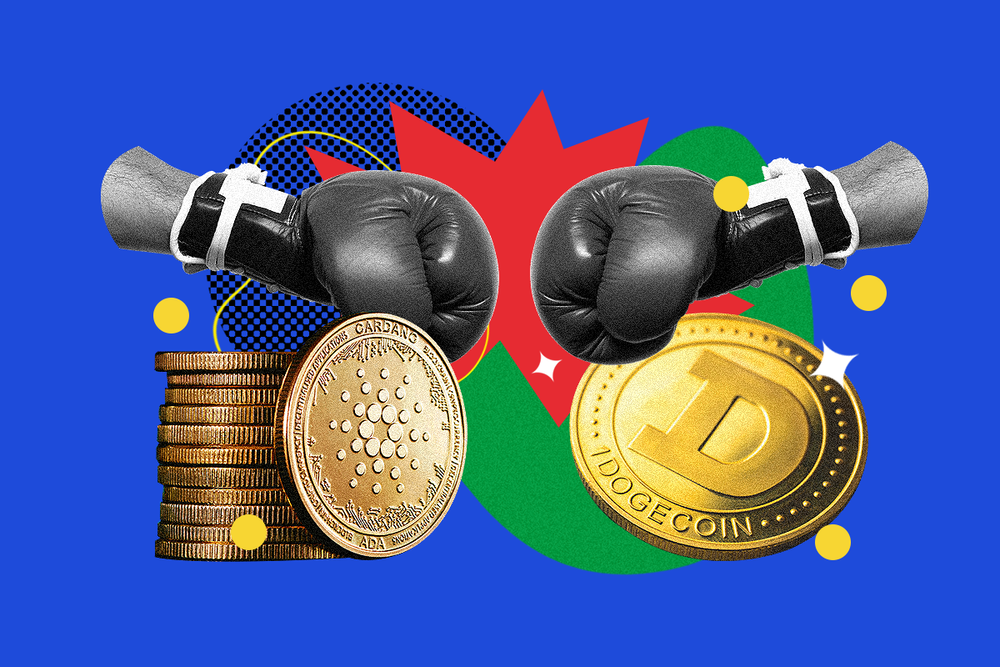 Cardano vs. Dogecoin: Which is Better?
One is a serious blockchain infrastructure solution, while the other is a fun and lucrative (for some) internet meme.