Swipe Club: What Are the Best Crypto Credit and Debit Cards?
Do you accept Bitcoin? The answer is always "yes" if you have a crypto debit card. Here are the most rewarding crypto credit cards.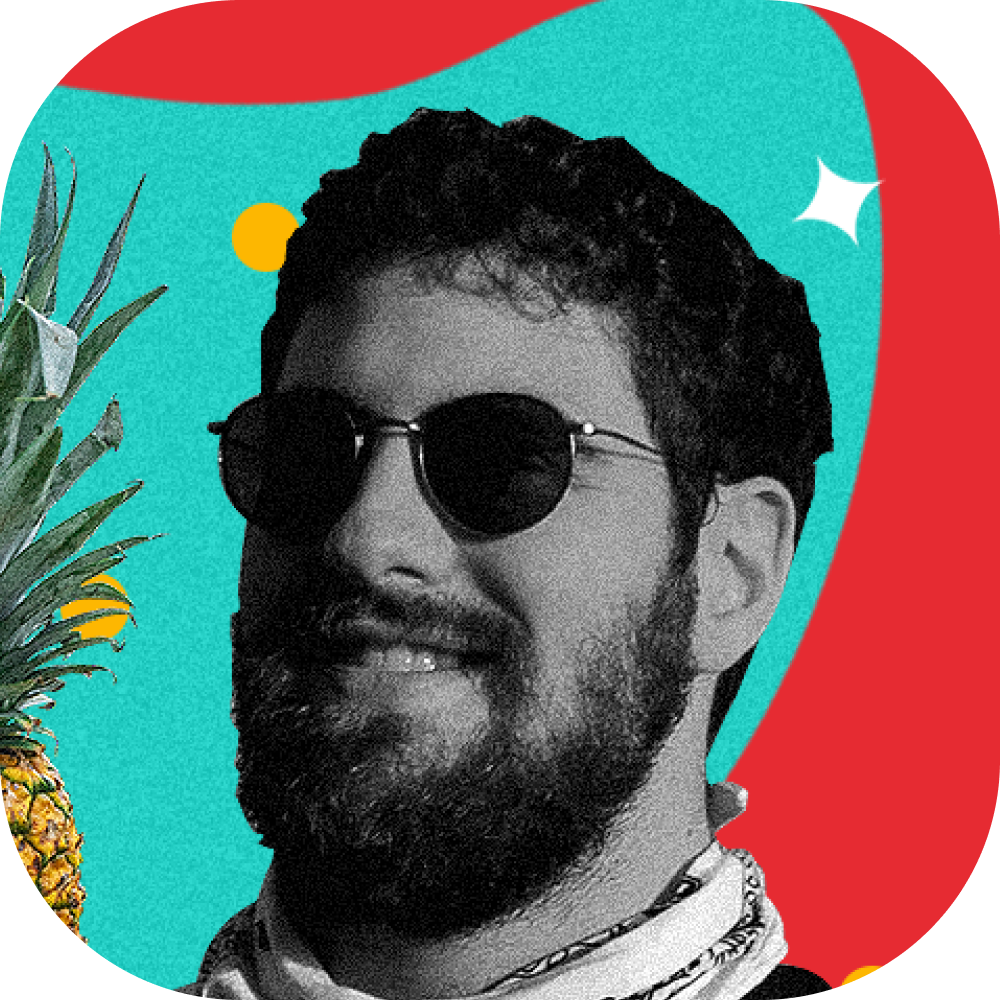 Published Jun 10, 2022•Updated Jun 21, 2022
For many alternative investors, cash and crypto go hand in hand. Cryptocurrencies may still be speculative investments, but they've always been used as a medium exchange in some capacity. Although most merchants don't accept crypto as a form of payment, the best crypto debit cards make buying stuff with crypto as easy as paying with fiat currency. There are also crypto credit cards that reward you in crypto for making purchases.
Crypto debit cards are a great way to make purchases with ETH and other cryptocurrencies without having to convert your assets.
Convenience aside, the devil is in the details, since even the best crypto debit cards have terms and conditions you should be aware of. Every crypto credit and debit card has different reward rates, offers different crypto assets, and provides different levels of convenience. Choosing the best crypto debit card or credit card largely depends on what you want to earn and how fast you want to earn it. Comparing the top crypto debit and credit cards is the best way to figure out which one is right for you.
Crypto credit cards are just like regular credit cards except instead of earning airline miles, points, or cash back, you're rewarded in crypto. This means that you can receive a percentage of every purchase back in crypto, but reward rates differ significantly between credit cards. Although most crypto credit cards reward you in Bitcoin by default, they usually let you choose which crypto asset to earn. Crypto credit cards are great for passively racking up crypto on purchases you would make anyway.
BlockFi
BlockFi is a crypto exchange and finance platform with one of the best crypto credit cards out there. The BlockFi Rewards Visa is a popular option for those looking to earn Bitcoin, Dogecoin, or other popular cryptocurrencies and stablecoins by simply making purchases. This credit card offers 1.5% back in your crypto of choice, but you can earn 2% if you spend more than $30,000 within a year. That's why BlockFi has one of the best credit cards for big spenders to earn crypto.
A new bonus feature of BlockFi's crypto credit card is that cardholders can use it to redeem extra crypto rewards at merchants like Adidas and Shake Shack. But, there are downsides to the BlockFi Visa. One is that rewards are only redeemed monthly, which could impact rewards in more volatile assets like Algorand (ALGO) and Uniswap (UNI). Another is that there may be a waiting period before you can withdraw your crypto to your DeFi wallet, which is inconvenient. Nevertheless, BlockFi lets you buy, sell, swap, and borrow against your crypto, so you won't have to leave the platform to do those things.
Gemini
Another great crypto credit card option is the one offered by the Gemini crypto exchange. The Gemini Credit Card earns you 1% back on all purchases, up to 2% back on groceries, and 3% back on dining. Your rewards are denominated in your crypto of choice with dozens of assets to choose from like ApeCoin (APE) and Decentraland (MANA). The best part is that there's no waiting to redeem your rewards since they're deposited into your Gemini account automatically after each transaction posts.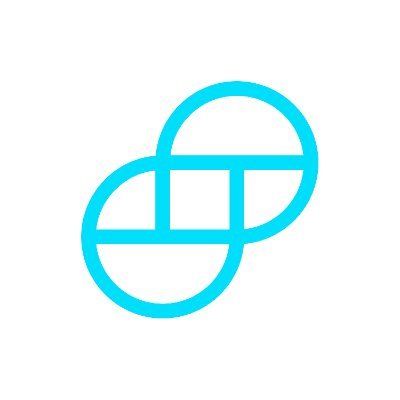 Just like the BlockFi Visa, the Gemini Credit Card enables you to earn rewards in popular stablecoins like USDC or USDT which you can trade for other cryptocurrencies right on the exchange. Both cards also come with no annual fee, no foreign transaction fees, and exclusive offers with select merchants. One advantage BlockFi has over Gemini is the Visa Signature benefits, which Gemini's Mastercard doesn't have. However, BlockFi can't serve New York State residents, which means the Gemini card is probably their best crypto credit card option.
Nexo
The Nexo crypto exchange offers a payment card that's unique because it's something between a debit card and a credit card. The Nexo card lets you make purchases with a credit line issued against your crypto. This means there's no credit check needed to sign up for the Nexo card since you must use your crypto assets as collateral to get a credit line for making purchases. Buying stuff with this card will earn you up to 2% in NEXO or 0.5% in BTC.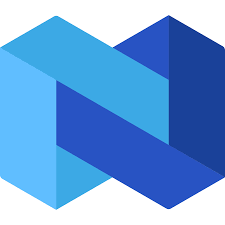 One aspect of the Nexo card that sets it apart is that there's no minimum balance to repay at the end of the month and no interest charges for carrying a balance. Another thing that makes it different is that, unlike cash advances on credit cards, the Nexo card rewards you for withdrawing cash from an ATM just like you would get by making purchases. The major downside of the Nexo card is that you must allocate a certain percentage of your portfolio to NEXO tokens to earn the highest rewards and get the maximum number of free crypto withdrawals.
SoFi
The SoFi credit card is another one you can use to get rewarded for your purchases in different investment assets. SoFi's card gives you 2% cash back you can redeem on crypto, stocks, or as cash deposited into your SoFi checking or savings account. While SoFi offers a competitive reward rate for purchases made with their credit card, there's a catch: you can't withdraw your crypto rewards to an external wallet. This means any crypto you redeem with points earned using the SoFi credit card can only be sold or held on the SoFi platform.
Credit cards aren't for everybody since eligibility may depend on where you live as well as your credit score. Those of us who can't get a credit card—or simply don't want one—may find that crypto debit cards are a great alternative. Most regular debit cards don't offer cash back rewards on purchases the same way credit cards do, but that's changing with crypto debit cards. Crypto debit cards are a great way to make purchases with ETH and other cryptocurrencies without having to convert your assets.
Coinbase
One of the best debit cards for earning crypto rewards is the one offered by the Coinbase crypto exchange. The Coinbase debit card is one of the top ways to spend crypto while earning crypto on purchases. This card allows you to make purchases with any asset in your Coinbase account, including cash, crypto, and stablecoins. Every purchase you make with crypto using your Coinbase card automatically sells the corresponding value of the asset you want to spend. This makes buying stuff with crypto super easy but not exactly hassle-free due to possible tax implications.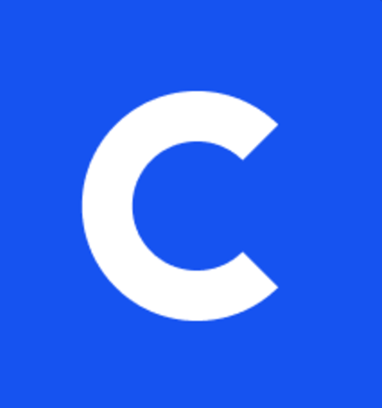 Maximizing rewards using the Coinbase debit card takes a little more effort than other cards because the reward rates and assets on offer rotate every month. While you can earn up to 4% back on purchases, this rate varies over time depending on which cryptocurrency you want to earn. So although you might get a higher percent back on purchases with this card, it might not be denominated in the asset you want. Luckily you can just swap your crypto reward for another asset using the Coinbase exchange.
Crypto.com
Despite having significantly lowered their reward rates, Crypto.com debit cards are still some of the best crypto debit cards on the market. Crypto.com divides its debit cards into five tiers, but only four of them offer rewards. Those are Ruby Steel; Royal Indigo or Jade Green; Icy White or Frosted Rose Gold; And Obsidian. While anyone can sign up for these debit cards, you must stake Cronos (CRO) on the Crypto.com exchange to get the best crypto reward rate.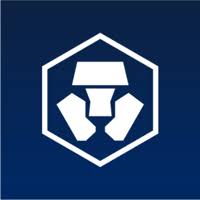 Crypto.com debit cards are great if you already hold CRO because you can earn up to 8% on CRO by staking it on Crypto.com while earning up to 5% on debit card purchases. All purchases made with Crypto.com cards are settled in CRO, but you must stake at least $400,000 in CRO to earn the highest reward rate and get benefits like reimbursements on streaming service subscriptions. While some of these benefits are offered to the lower card tiers, a monthly cap on rewards plus a CRO staking requirement ranging from $400 to $40,000 may make them less appealing.
Comparing the best crypto debit cards and crypto credit cards
| Card | Type | Reward rate | Pro | Con |
| --- | --- | --- | --- | --- |
| BlockFi Visa | Credit Card | 1.5% to 2% | Rewards apply to all purchases & Visa Signature benefits | Rewards are redeemed monthly |
| Gemini Mastercard | Credit Card | 1% to 3% | Rewards issued immediately after transactions post | Rewards are based on merchant categories |
| Coinbase Card | Debit Card | 1% to 4% | Rewards issued immediately after transactions post | Rotating reward rates for each crypto asset |
| Crypto.com Obsidian | Debit Card | 1% to 5% | Get reimbursed on streaming service subscriptions | Must stake CRO tokens for higher rewards |
| Nexo Card | Credit Card | 0.1% to 2% | Rewards on ATM withdrawals & no minimum repayment | Must hold NEXO tokens for higher rewards |
| SoFi Card | Credit Card | 2% to 3% | Get rewarded in crypto, stocks, or fiat currency | Crypto can't be transferred to another wallet |
Do all crypto credit cards use points?
No, some crypto credit cards issue their rewards in points while others denominate rewards in U.S. dollars. If your crypto rewards are denominated in U.S. dollars, then you'll receive the dollar value of your crypto rewards based on the market price at the time of redemption. For crypto rewards denominated in points, then the dollar value of each point will be converted into crypto at the time of redemption. For example, each BlockFi reward point equals $0.01, so you will receive one cent in crypto for every point you have on the day they are redeemed.
When are my crypto credit card rewards redeemed?
Depending on the credit card, the time of redemption will vary from as soon as the transaction posts to over a week after receiving your monthly credit card statement. Once you've redeemed your crypto rewards, it can take even longer to withdraw the assets to an external wallet, but only if the company issuing the card permits you to do so. For example, you can withdraw your crypto rewards from BlockFi to your DeFi wallet, but you'll have to wait for BlockFi to whitelist your address, approve the transfer, and carry out the transaction on the blockchain. Meanwhile, platforms like Gemini and Coinbase let you withdraw your crypto rewards as soon as your transaction posts, but SoFi doesn't let you withdraw crypto from their platform at all.
Can I convert my crypto credit card rewards?
Most crypto credit cards have an option to swap between cryptos or sell them for fiat currency or other assets. Crypto cards that are owned by crypto exchanges like Coinbase, Gemini, and BlockFi let you use their platform to buy, sell and swap cryptos including what you receive as credit card rewards. Your options are more limited if your crypto credit card isn't partnered with an exchange, but you can usually sell your crypto rewards for cash regardless of the platform.
Do crypto credit cards have intro offers?
Yes, some crypto credit cards have intro offers such as higher reward rates for a limited promotional period. Credit card intro offers vary greatly and are subject to change at any time, so eligibility will depend mostly on when you submitted your crypto credit card application.
The things you own end up owning you. It's only after you lose everything that you're free to do anything.
Credit cards are the epitome of materialism. They are an essential tool in the "buy now, think later" society where we lead with our wallets rather than discriminating between our needs and desires. On one hand, they open up doors for people who would otherwise suffer from financial constraints. But on the other hand, they satisfy our desire to consume even if we don't have the means to do so. How do you feel about credit cards?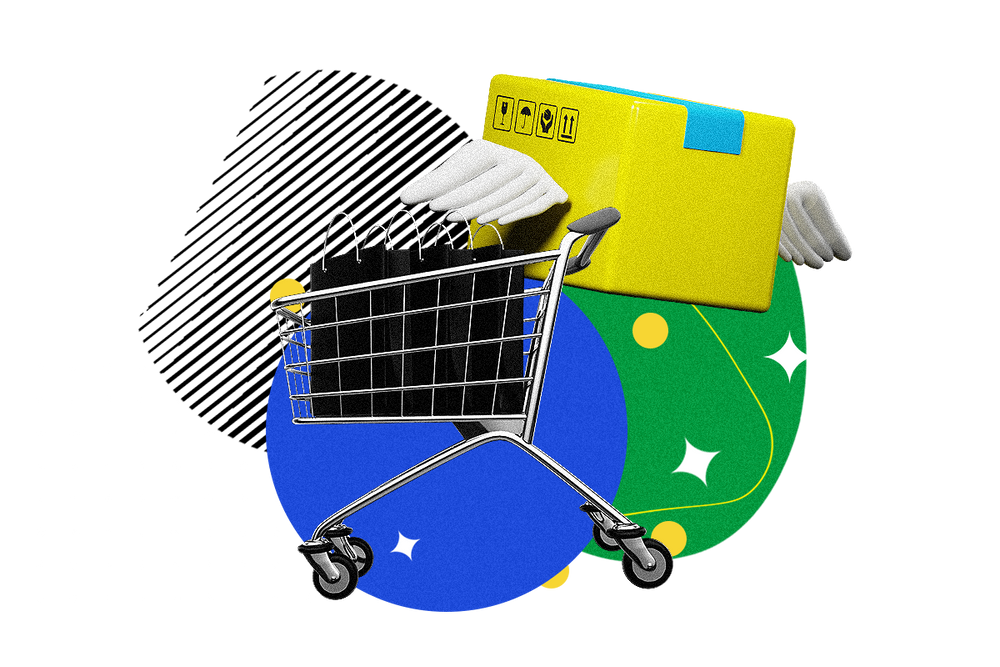 Read more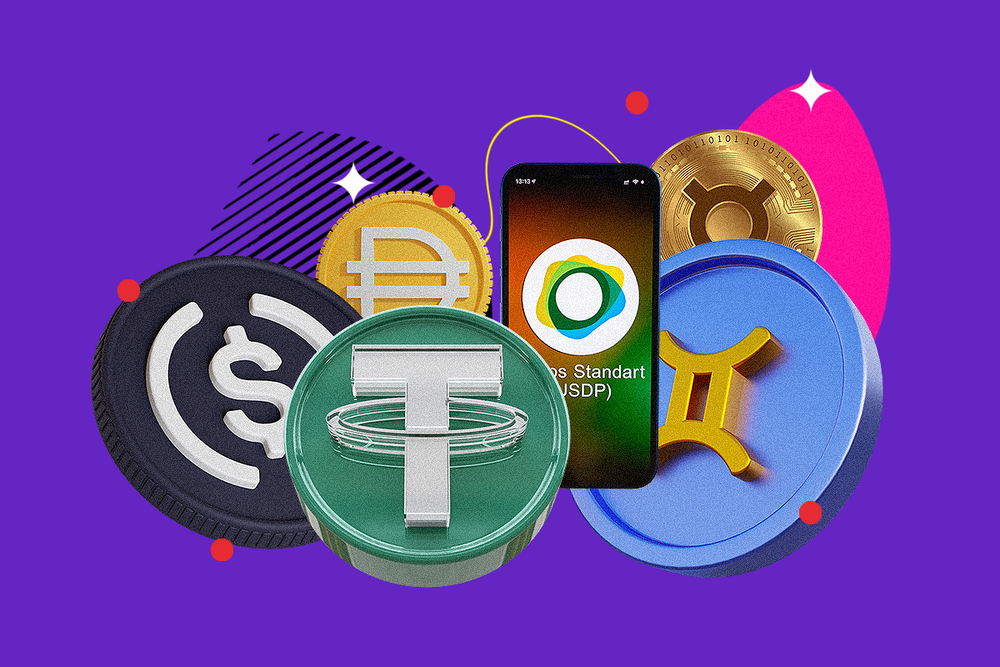 Every Stablecoin Compared: A List of Stablecoins in 2022
Investors who got burned by algorithmic stablecoins are scrambling to find the best alternative. Let's categorize and compare every stablecoin to help find the best one for you.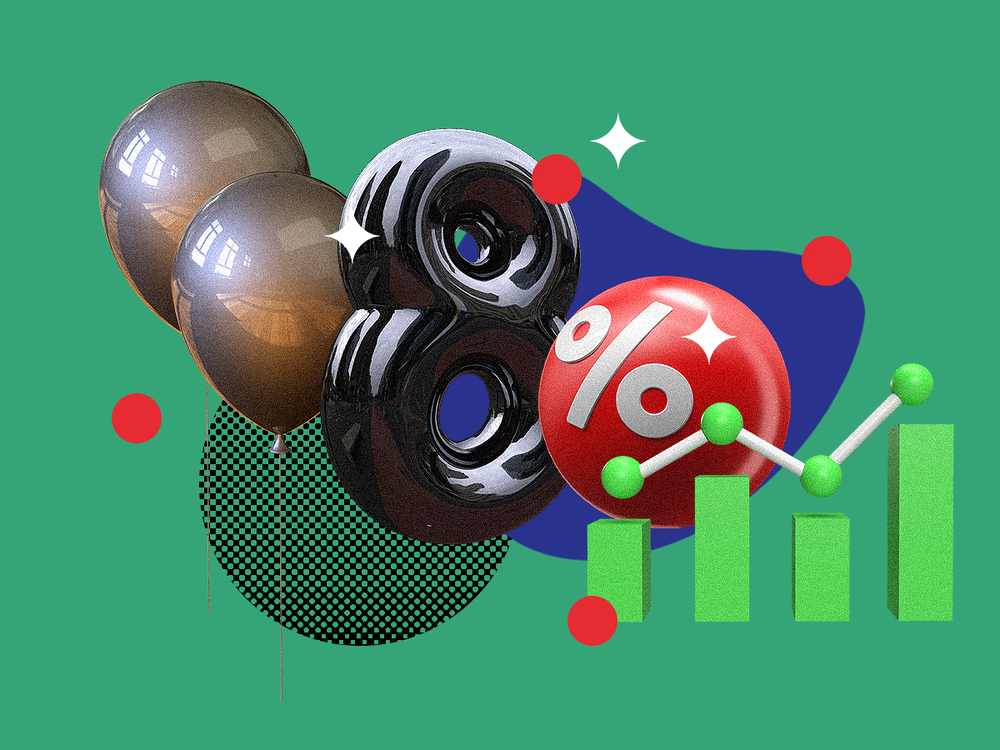 Shadow Government Stats: Why Inflation Is Higher Than You Think
Think your savings are only losing 8% per year sitting in a bank account? Think again. Inflation may actually be in the double digits.