Jun. 28 Markets Report: A Historic Week in More Ways Than One
Bitcoin has been losing a lot of people a lot of money lately, accusations of Nazism are flying in the cryptosphere, and the global energy market seems stuck in panic mode.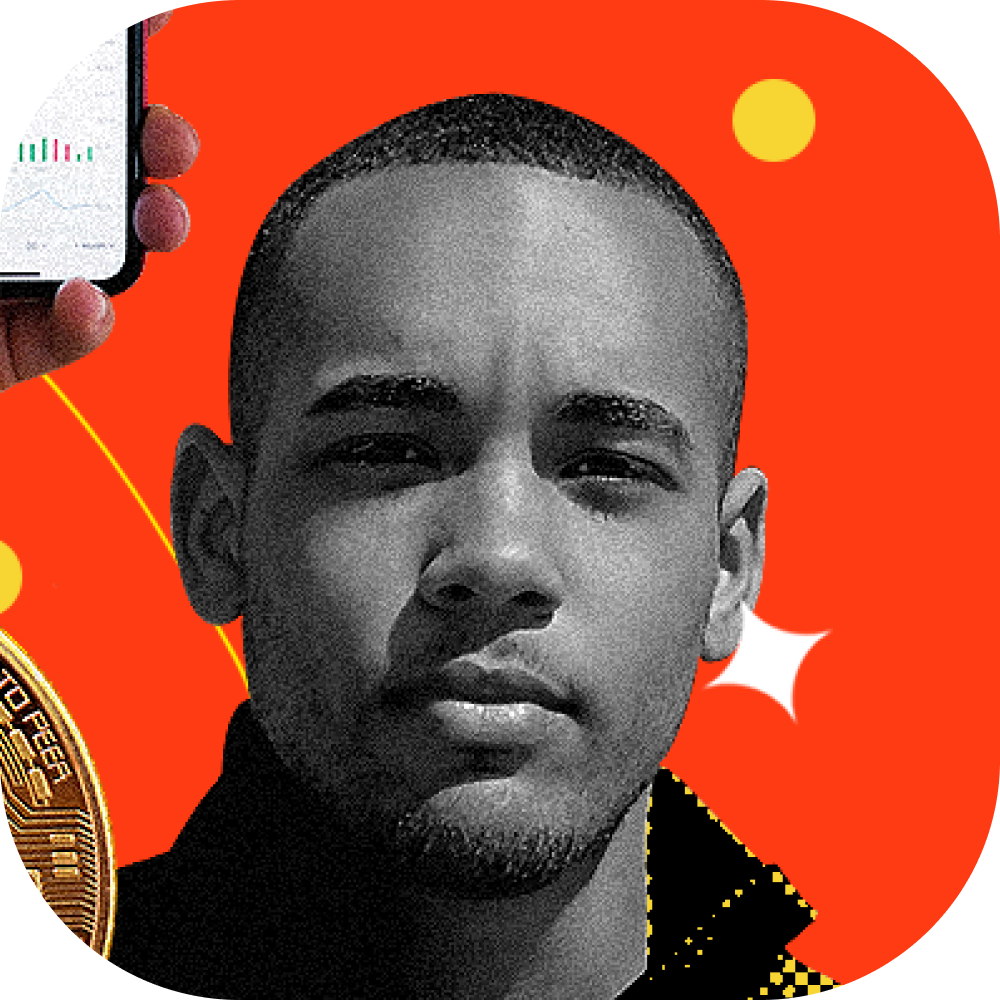 Published Jun 28, 2022•Updated Jun 28, 2022
Luhansk Has Fallen
Russian forces are now in full

control

of Severodonetsk, the last city to fall in Ukraine's Luhansk region.

U.S. President Joe Biden took to Twitter to

confirm

that the G7 will ban the import of Russian gold, a major export that generates billions of dollars for Russia.

Russia has entered its first major foreign debt

default

in over a century, after being unable to pay $100 million in interest due to their payments being blocked by Euroclear.
The Justice System Has Failed Us
The US Supreme Court sent shockwaves across the country on Friday when they overruled Roe v. Wade, removing the constitutional right to abortion.

Almost half the states, including Arkansas, Louisiana, Missouri and Texas, are expected to restrict or outlaw abortion as a result of this ruling.

Economically, every major organization is now deciding whether they will cover employee travels for reproductive health care. Some of the biggest companies in the world, from Apple and Microsoft to Google and Netflix already have supportive policies in place.
Yet Another Bear Market Rally
The stock market as a whole gained more than 6%, after shedding 18% since the beginning of this year.

The healthcare sector is notable up this week, which particularly makes sense considering the Supreme Court's abovementioned ruling.

Most investors are currently split on whether we've already bottomed, or are still in for a world of financial pain as the threat of a recession becomes more palpable by the day.

But seeing that we still haven't addressed the problems that triggered this bear market in the first place, I wouldn't assume that we're out of the woods just yet.

Sector Performance

Consumer Discretionary: 8.25%

Healthcare: 8.15%

Energy: -1.55%

Materials: 2.68%
Blue Chip Cryptos
The Worst Crypto Correction In History
As of writing this, Bitcoin is down over 55% for the year. Blockchain analytics company Glassnode has even released a

report

arguing that Bitcoin's current dip is the worst one it has experienced over its lifetime.

Glassnode makes this case using several on-chain metrics like Price Drawdown from All-Time High, the Mayer Multiple (MM) and the Market Value to Realized Value Ratio (MVRV).

In short, these metrics show us that this is the first time in Bitcoin's history where it's value has fallen below the previous cycle's low. Additionally, investors lost a record $4.23B in a single day after Bitcoin's price crashed below its $20k support level.

On the plus side, the severity of these losses suggest that the worst is already behind us. But I wouldn't bet on it.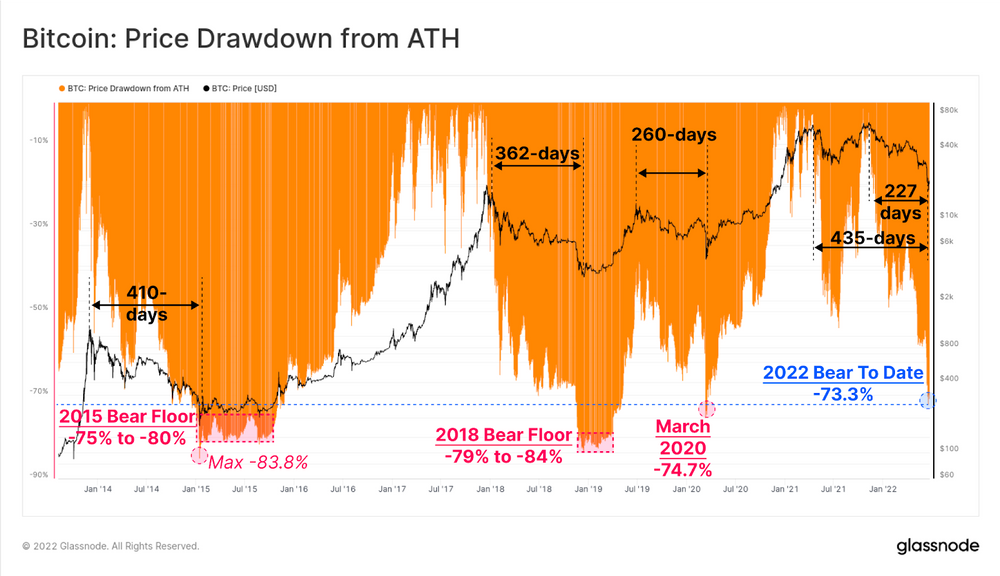 Source: Glassnode
I'll Trade You $1 Million for $100 Million. Deal?
Altcoin Winners & Losers
Bored Ape Nazi Club?!
The NFT market has seen a +19.58% spike in volume this past week, generating over

$271M

across major collections.

This week's biggest sale belongs to

CryptoPunk #8531

at 825 ETH ($873.59k).

Popular YouTuber Philion recently published a video alleging that the Bored Ape Yacht Club project has embedded alt-right, Nazi and racist imagery and jokes in its artwork.

Yuga Labs was quick to rebut some of the claims,

tweeting

that:

The Apes name was inspired by the crypto-slang phrase "aping in".

The BYAC logo is not meant to resemble the Nazi Totenkopf symbol.

And much more.

In more positive news, Hip hop legends Snoop Dogg and Eminem released a music video on Friday featuring animated versions of their Bored Ape avatars. The video has been trending ever since, garnering over 9 million views so far.
Tech, Fashion and Music Giants Adopt NFTs
I Guess Gas and Taxes Aren't the Only Two Things Certain in Life
With national average gas prices hovering around

$4.897

at the time of writing, President Joe Biden has called on Congress to implement a three-month federal gas tax holiday to relieve pain at the pumps.

States like Maryland and Georgia, have already implemented gas tax holidays, with others like New York and Florida set to join in the coming weeks and months.
Winter is Coming, Fräulein
With increased fears of a winter supply shortage in the air, Germany has declared that it is moving to the "alert level" of its emergency gas plan.

European policymakers are now scrambling to fill its gas pipeline with enough natural gas to keep households warm during the coming winter.

G7 nations are currently

discussing

plans to cap Russian oil prices as another means to cut down Russia's revenues.
Valuations in the Gutter
On Thursday, The Food and Drug Administration

banned

Juul from selling e-cigarettes in the United States, which is its largest market by far. Who knows how this regulatory blow will affect the $38B unicorn. As of today, Juul is the 10th most valuable private company on the

Crunchbase Unicorn Board

.

But Customer service platform Zendesk has recently

accepted

a $10.2 billion deal to go private, a -40% haircut from the $17 billion deal the company turned down just months ago.
Last Year's Startups Could Raise $250 Million on an "Off" Day
According to

Cruchbase

, last year it wasn't uncommon for at least three startups to raise a quarter-billion dollars every week. Contrast that with the current funding drought, where not a single startup raised more than $200 million in the past week. With that said, this week's largest funding rounds are:

Electric Hydrogen, $198M: A cleantech company offering a patented approach to electrolysis designed for industrial applications.
FalconX, $150M: An institutional platform for managing crypto assets.
Magic Eden, $130M: An dedicated marketplace for Solana NFTs.
Read more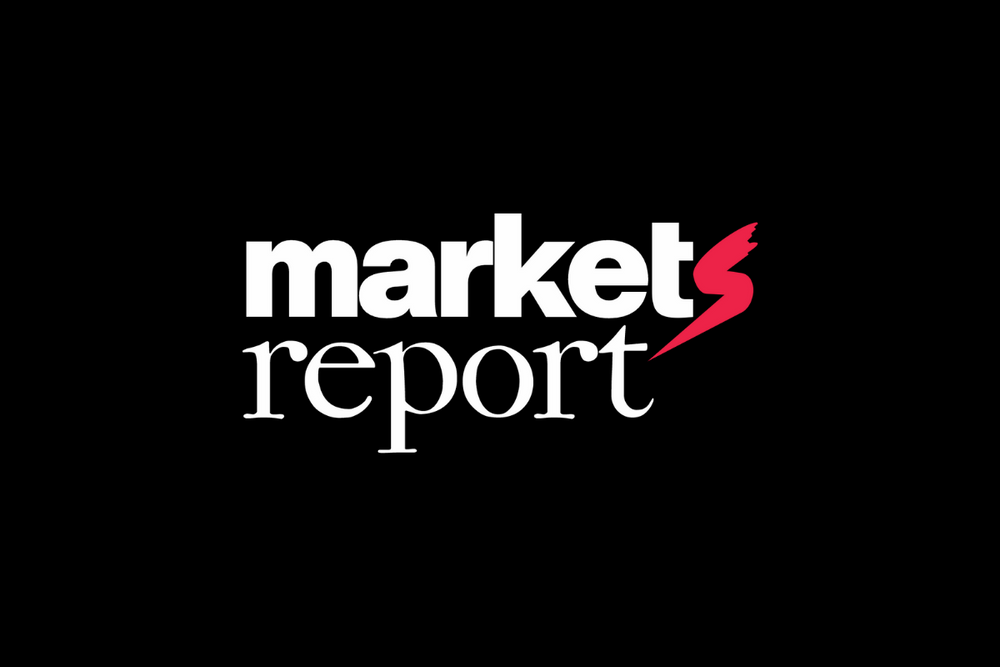 Jun. 22 Markets Report: The Big Crypto Short
Layoffs are happening everywhere from real estate to tech companies, the crypto giants are getting beat to hell, and even gas prices have come down a bit.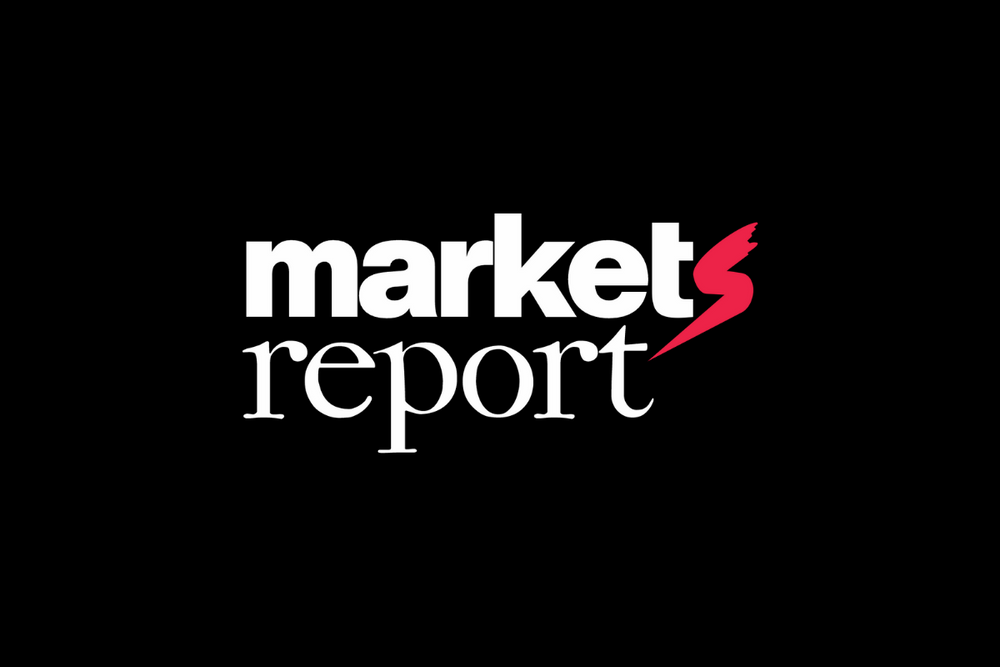 Jun. 14 Markets Report: Bad News Bears
The yield curve has inverted (again), total crypto market value is a shadow if its former self, and gas prices can't seem to go anywhere but up, up, up.