Ember Fund Review
Ember Fund Review: Simplified Investing in Cryptocurrencies
Ember Fund turns crypto investing into a one-tap process.

Published Mar 17, 2022•Updated Jun 21, 2022
Crypto
Under $500
Passive Income
Ember simplifies the process of investing in cryptocurrencies. It does this by allowing you to use a mobile app to quickly invest in managed cryptocurrency portfolios with a single tap. While there are fees for managed portfolios, hands-off investors will appreciate the ease of investing with Ember as well as the option to access a managed crypto portfolio without having to qualify as an accredited investor. This Ember Fund review will tell you everything you need to know about using the platform and whether it's worth investing.
Pros and cons
Pros
Some funds have produced impressive returns
You can get started investing with as little as $10
You do not have to be an accredited investor
Cons
You must fund your investment with Bitcoin
Some funds have high fees
Customer reviews are mixed
What is Ember Fund?
Ember Fund is an investment app that allows you to quickly and easily invest in managed cryptocurrency funds. You can buy into a fund with as little as $10. And you can choose between several different funds with their own unique investing goals.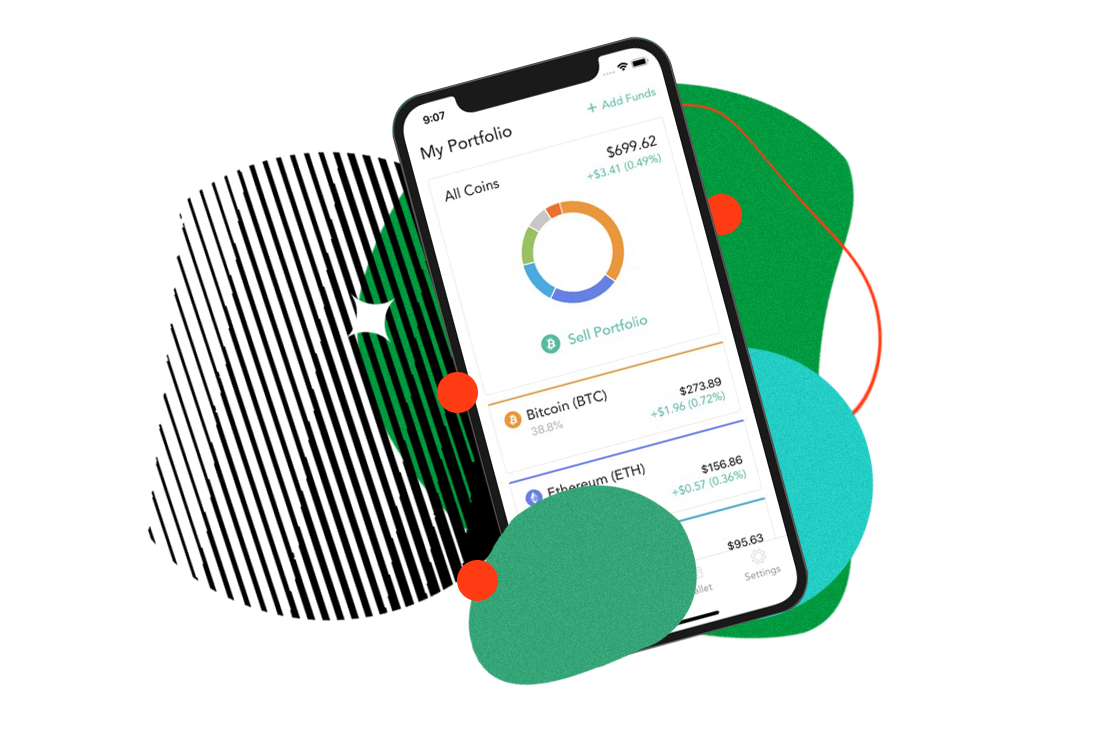 How does Ember Fund work? 
Ember Fund provides the option to invest in managed funds that provide exposure to cryptocurrency. These include:
The Metaverse: The Megaverse Index (MVI) is made up of 16 top Metaverse projects. The fund's goal is to profit from the shift to virtual sports, entertainment, and business operations. 
The Ember DeFi: This is an index fund tracking the performance of the top tokens within the decentralized finance space. 
Bitcoin Defense: This fund aims to reduce exposure to Bitcoin during downturns and to maximize exposure to the upside of cryptocurrency trading. It's a quantitative index that measures long-term trends in the market to determine when to move money into and out of Bitcoin. 
Investors can buy into each fund with one tap and with as little as $10 once they've funded their Ember account. 
Who can invest with Ember Fund?
You can invest with EmberFund if you are able to deposit Bitcoin into your account either from an external wallet, by linking your Coinbase account, or by buying Bitcoin from a partner using a bank account or a credit or debit account.  You do not need to be based in the United States to invest.
Where Ember Fund gets it right
Some funds have produced returns far above the stock market
Not all funds offered by Ember have performed well, but several including the Metaverse Fund and the Bitcoin Defense fund have provided impressive results. 
The Metaverse fund has produced a 41.9% all-time ROI, while the Bitcoin Defense fund has produced a 152.8% all-time return. These gains are impressive, and it's not surprising that some user reviews praise the money they've made with Ember. 
You don't need much money to get started
It's possible to begin investing with Ember even if you have as little as $10. Many competitors have a higher investment minimum if you're interested in a managed cryptocurrency portfolio. 
You do not have to be an accredited investor
To become an accredited investor, you'd need a very high income -- $200,000 for individuals or $300,000 as a married couple -- or a high net worth exceeding $1 million not including a primary home. It's obviously difficult for most people to meet these requirements. Many actively managed cryptocurrency investment platforms require you to do so. Ember doesn't, so more people can take advantage of its services.
Where Ember Fund could do better
Make funding your account easier 
Ember aims to simplify crypto investing, but requires you to fund your account with Bitcoin. For those who don't know how to buy or transfer Bitcoin, this can be a huge barrier to entry that prevents them from opening an account at all. 
Reduce management fees
Several of the funds available through Ember charge high management fees. Quant and Ember DeFi portfolios both charge a 3% fee and Ember's MetaVerse index charges a 2.5% annual management fee. These fees can reduce effective returns, leaving you with less money in the end. 
The good news is, Ember's yield fund is fee-free so could be a more affordable option for those who want to keep their investment cost as low as possible. 
Provide more consistent customer service 
Although Ember received 4.5 stars on the iOS Store, some users on Reddit and Quora report problems including difficulty transferring money and problems with the algorithm powering various funds that Ember offers.
Can you really make money on Ember Fund?
While it is possible to make money investing with Ember, the performance of the funds Ember offers is mixed. 
The Metaverse fund's all-time ROI is 41.9% 

The Bitcoin Defense fund's all-time ROI is 152.8%.

The Ember DeFi fund's all-time ROI is -61.40%
As a result, your ability to make a profit depends on which fund you selected and when you bought into it.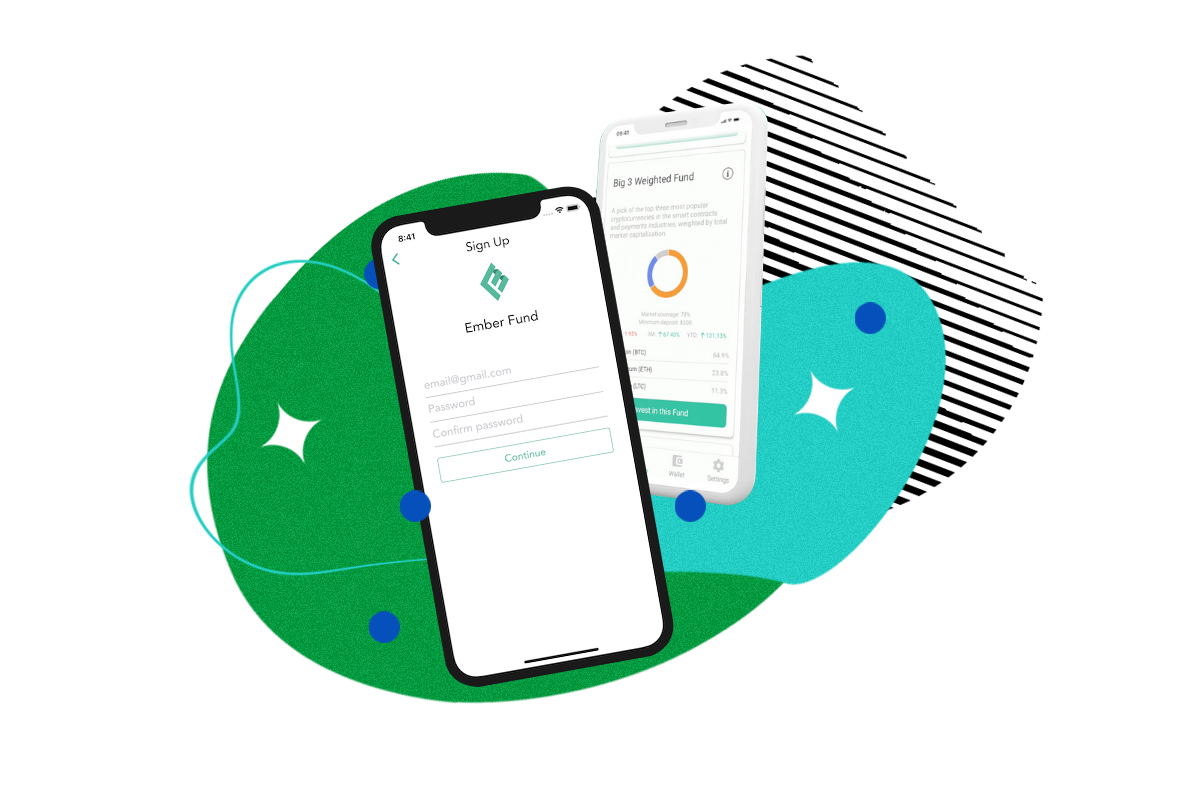 How do I make money with Ember Fund?
You can make money with Ember Fund by investing money into one of several managed cryptocurrency funds the trading platform offers. If the underlying assets in the fund perform well -- and the algorithm used to rebalance your portfolio works effectively -- then you can make a profit. But if the assets don't perform well, you could lose what you invested. 
It is also possible to mine Bitcoin in Ember. This can help you to make money as you acquire Bitcoins. 
How do I cash out with Ember Fund? 
To cash out, you start by clicking "Sell Portfolio" in the settings page in the Ember app. When your portfolio is sold, you will receive Bitcoin into your Ember wallet. You can then send the Bitcoin to any exchange in order to cash out the coins for fiat currency. 
Ember Fund vs traditional investing
The Metaverse fund provided investors with a 41.9% all-time ROI and the Bitcoin Defense fund provided a 152.8% all-time return. Both of these are well above the average 10% annual returns produced by the S&P 500 index. The S&P 500 is a financial index made up of the 500 largest U.S. companies, and it's widely seen as a measure of overall market performance. 
However, the Ember DeFi fund has produced a -61.40% all-time return which obviously isn't impressive. 
Ultimately, there is more risk in investing in managed cryptocurrency funds and it's important to consider the potential downside as well as the potential for higher returns.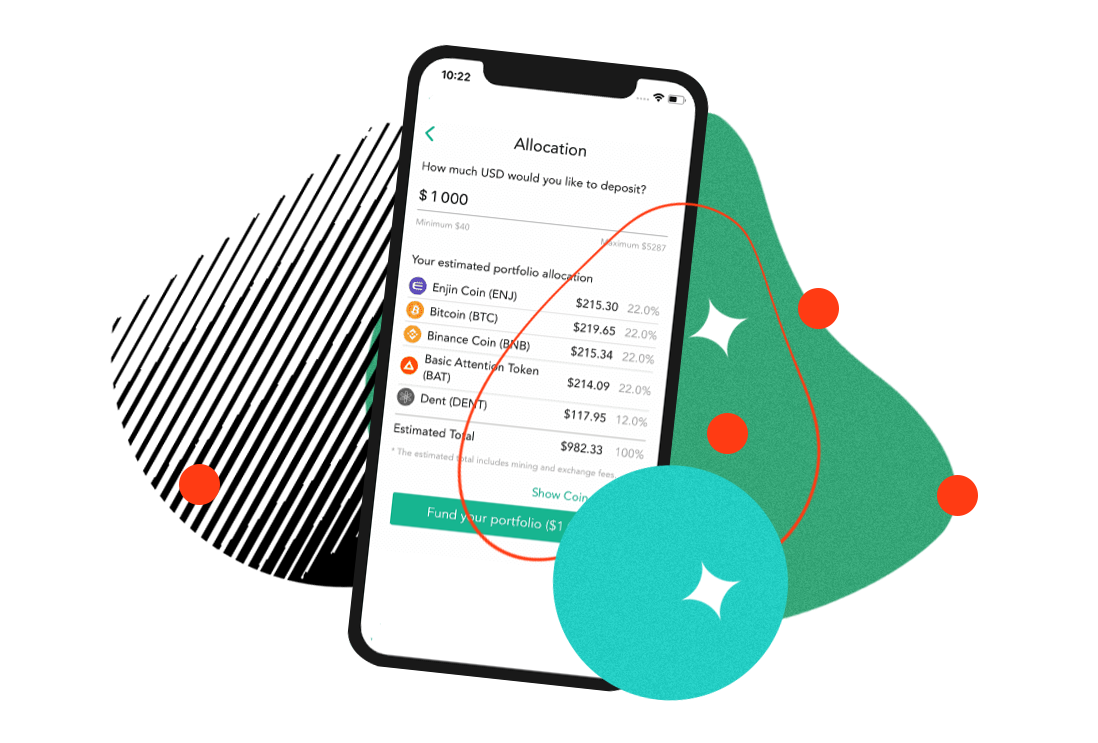 What other people are saying about Ember Fund
Ember Fund has received mixed reviews from users. 
Reddit users describe problems with the algorithms that are used to determine when to shift portfolio funds as well as unexpected fees and issues with investing money into the funds. And some users responding to Quora questions also report that the fund has been slow to automatically rebalance as promised. 
However, others indicate they had a positive experience with the app, and it does receive 4.5 stars on the iOS Store. One user praised the customer service provided, while others said investing in the fund helped them successfully turn a profit.
Are there other apps like Ember Fund?
Titan also offers the ability to buy into a managed cryptocurrency fund. However, the minimum investment with Titan is $100 compared with just $10 for Ember fund, so it can be more difficult to get started. Titan does make it simpler to put money into your account to begin investing, though, as you can arrange a transfer from your bank rather than having to fund your account with Bitcoin as Ember requires. 
eToro, on the other hand, allows investors to reduce the challenges associated with crypto investing by mimicking the trades of top performers. It aims to use social investing to simplify crypto trading, rather than just allowing people to buy into managed portfolios only. If you'd prefer more control over your investments but still want help making the right financial moves, eToro could be the right choice. Like Ember Fund, eToro also allows a $10 minimum investment, which means it's another good option for those without a lot of money to start trading.
Ember Fund

Fees

Minimum investment

Average returns

Risk Level

Available on

iOS

Android

Review

 
Our hot take on Ember Fund
Ember Fund offers a choice of investment options, and its simplicity is attractive once you've funded your account. However, the performance of the funds offered is mixed and the requirement to use Bitcoin to fund your account creates an additional hurdle that beginning cryptocurrency investors may not appreciate. 
I'm in! How do I sign up for Ember Fund?
1.

Sign up for a MoneyMade account

Because managed cryptocurrencies are a medium to high-risk investment, you'll want other assets in your portfolio. But managing different investment accounts can be complicated. Signing up for MoneyMade simplifies this process as you can use just one simple dashboard to track all your accounts. That's why it pays to start the process at MoneyMade if you're going to invest with Ember.
2.

Download the Ember app

You'll need to download the Ember app on the App Store or Google Play in order to open your account.
3.

Sign up for an account

You can sign up for an Ember Fund account in the app by providing some basic information including your name, chosen username and password, and contact information.
4.

Go to the Invest tab and tap the portfolio you'd like to invest in

You can pick from any fund offered by Ember and invest in it with one click. You can invest with as little as $10.
5.

Return to MoneyMade

After depositing money with EmberFund, you can simply return to MoneyMade to track your investments with this app as well as with other trading platforms you're using.
Explore Assets
Click an asset to learn more
Dogecoin
Music Royalties
Tether
Farmland
Wine
Art
Real Estate
Robo Advisor
Gold
Bitcoin
Stocks
Lending
Startups
Ethereum
DeFi
Solana
Oil & Commodities
Polkadot
Metaverse
NFTs
Whiskey
Bonds
Platinum
Sports Cards
Cardano
Ripple
Silver
Watches