Public Review
Public Review: Social Investing With $0 Fees
Public allows you to trade stocks, ETFs and cryptocurrencies while sharing insight with other investors.

Published Jan 21, 2022•Updated Jun 21, 2022
Public is a social investing community made up of more than 2 million investors. You can trade stocks, ETFs and cryptocurrencies on Public and even purchase fractional shares, so you don't need much money to get started. 
But what sets Public apart is the ability to learn from others on the platform. This Public review can help you decide if the latest in social investing apps is right for you.
Borrow our cheat sheet
MoneyMade member rating
4.8
Fees
0% stocks and ETFs during regular market hours; Crypto: 1% or 2% markup; Alternative assets: 2.5% per transaction; Public Premium: $10/month
Bonus offer
Signup to qualify for a free stock worth up to $300
Pros and cons
Pros
$0 commissions and no minimum deposit required
Unique social trading features
Cons
You'll have to pay a cryptocurrency markup fee
Narrower selection of assets to invest in than some competitors
What is Public?
Public is a trading platform that offers social investing features. In addition to buying and selling stocks, ETFs and cryptocurrencies, you can also monitor the investments other users are making and take advantage of Public's community learning resources.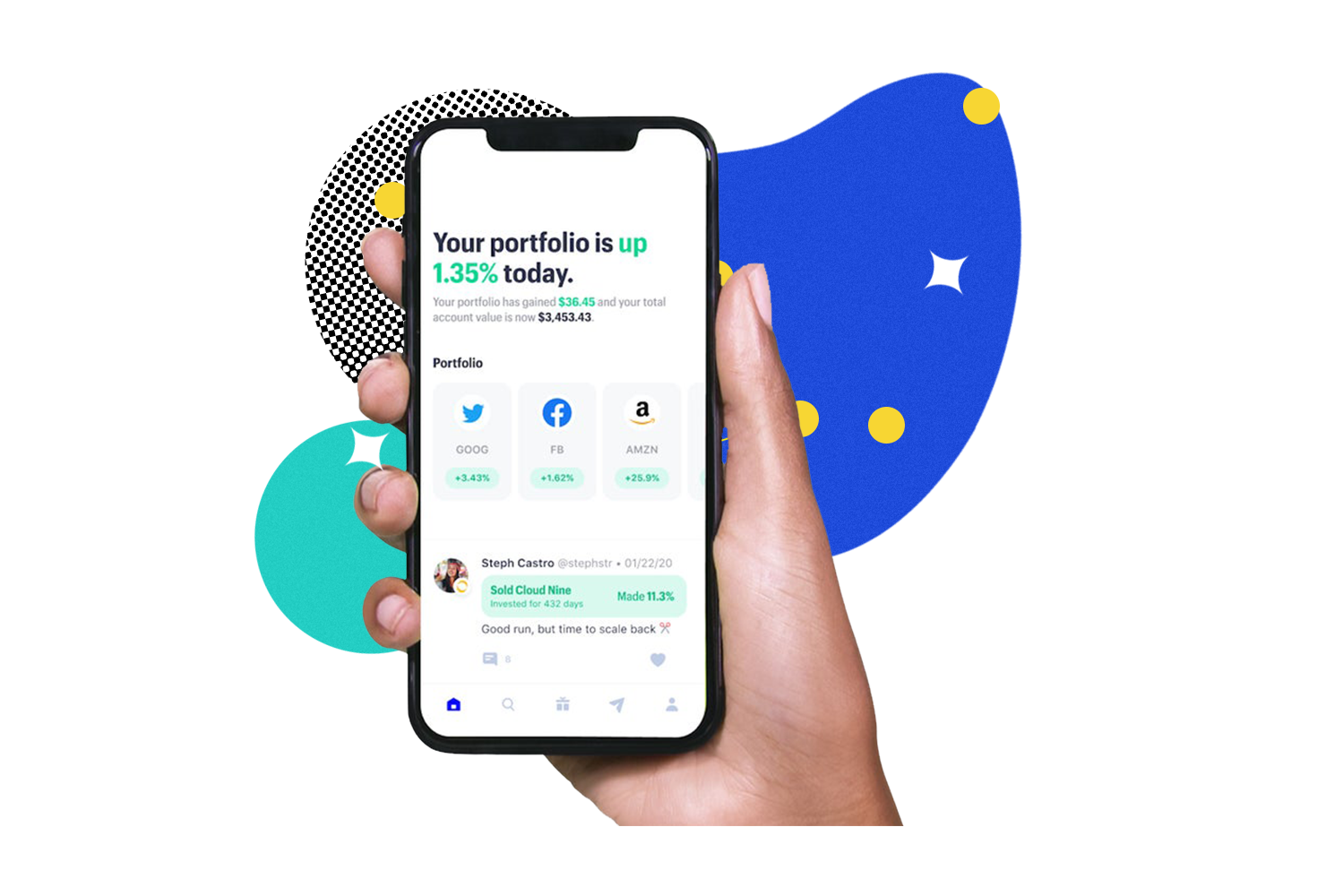 How does Public work? 
You can sign up for a Public account with no minimum deposit required. You'll use the third party-service Plaid to link your bank account and fund your Public account. You can also mail in a check, send a wire transfer or use micro-deposits to move money from your bank to Public.
With your deposited funds, you can purchase stocks, ETFs or cryptocurrency. Public makes it easy to find investments as you can search by name, see what other people are trading, or explore pre-set investing themes such as:
Public Top 10: These are the most popular investments within the community. 
The Metaverse: These include companies that are focused on enhancing digital experiences and creating a virtual world.
Diverse leadership: These include companies that place a high premium on diversity and inclusion. 
Unlike with a robo-advisor, you will ultimately need to select your own investments and build your own portfolio. However, Public's social investing component can make that easier, as you can see what others are investing in and why, follow members of the community to track their portfolio or create group chats with other Public members to discuss investing opportunities. 
Who can invest with Public? 
In order to invest with Public, you must:
Be 18 or older

Have a valid Social Security Number

Have a legal residential address in the United States

Be classified as a U.S. citizen or U.S. permanent resident, or possess a valid visa
Where Public gets it right
No commissions, few fees and no minimum balance required 
You don't need a lot of money to invest with Public since there's no minimum balance requirement to maintain and you won't have to pay a commission to buy or sell stocks or ETFs. There are also few other fees to worry about, although you will have to pay a small amount each month if you want paper statements or paper confirmations of trades. 
Fractional share trading 
Fractional share trading allows you to buy partial shares so your investing options aren't constrained by your budget. It's possible to invest in stocks, ETFs and cryptocurrencies with as little as $1 so you don't have to amass a fortune to get started building a diversified portfolio. This is a lower minimum investment requirement than some competitors offering fractional shares, such as Schwab, which requires a $5 minimum investment to purchase its version of fractional shares called Stock Slices. 
Unique social trading features 
Few other brokerage firms allow you to monitor the portfolios of others, receive details about trades in a news feed, or participate in chats to understand why fellow community members have made their investment choices. Public does all of that, giving you the opportunity to learn from the collective wisdom of more than two million Public users.
Where Public could do better
Cryptocurrency markup fees reduce potential returns 
When you trade cryptocurrencies with Public, the orders are sent to Apex Crypto to execute. Apex Crypto charges for its services by imposing a markup of 1% to 2% on cryptocurrency transactions. As a result, if you invest $100 in a cryptocurrency trading for $100, Apex Crypto will impose a $1 or $2 charge and you'll end up owning slightly less than a full portion of the $100 coin because Apex will take either $1 or $2 of the $100 you invested.
Public's investment options are limited
Public allows you to invest in thousands of stocks and ETFs, but not every stock that other brokerage firms offer is available. Public also offers just 27 cryptocurrencies to choose from. While this includes most major virtual currencies, some altcoins are left off the platform. 
You also cannot invest in mutual funds; bonds; or certificates of deposit with Public, while many competitors allow access to these asset classes. 
No phone support
You can contact Public via email or live chat, but there's no phone support number available. If you need timely help from a person you speak to directly, this likely won't be available.
Can you really make money on Public?
Your ability to make money on Public varies depending on what you invest in. It's up to you to build your own portfolio by buying the stocks, ETFs and cryptocurrencies that Public allows you to trade. Your investment performance will be determined solely based on whether you make smart decisions in acquiring assets.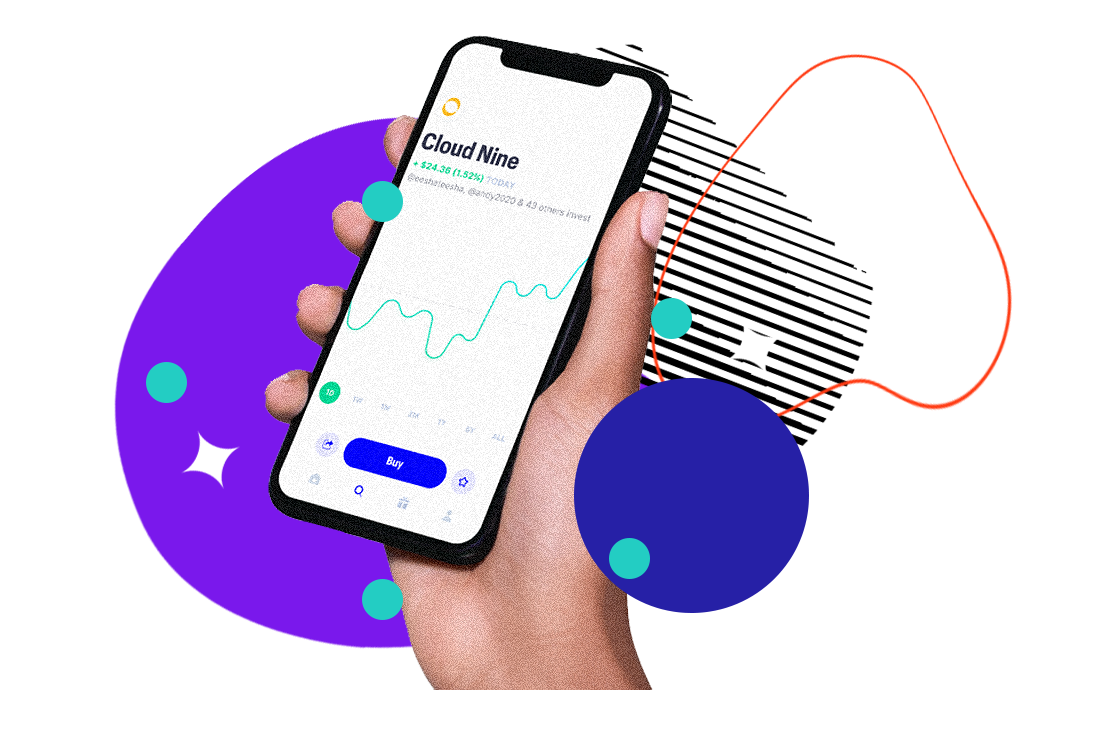 How do I make money with Public? 
You can make money with Public by carefully researching investment options and choosing to build a diversified portfolio of stocks, ETFs and potentially cryptocurrencies. If the assets that you have personally chosen to invest in perform well, then you will make money.
Public aims to make it easier to build a diversified portfolio by offering suggestions and insight into what assets others have been purchasing. By harnessing the power of collective knowledge, it may be easier for you to become an informed investor and build a portfolio that performs well over time. 
How do I cash out with Public? 
You can withdraw settled funds directly from the Public app anytime you want. Simply:
Click on your Profile Icon on the top left corner of the app

Select "Account Settings"

Scroll down to "Banking"

Select "Withdraw Funds"
If you have sold the free stock Public provided to you when you signed up, however, you must wait 90 days to cash that amount out. Public also indicates it can take up to five days for your bank to make transferred funds available to you. 
Public vs traditional investing 
Public makes traditional investing possible by allowing you to buy full or partial shares of stocks, ETFs and cryptocurrencies. You will experience the same returns on stocks or ETFs purchased through Public as you would through any brokerage firm. However, your cryptocurrency returns may be affected by the 1% to 2% markup charged on your transaction.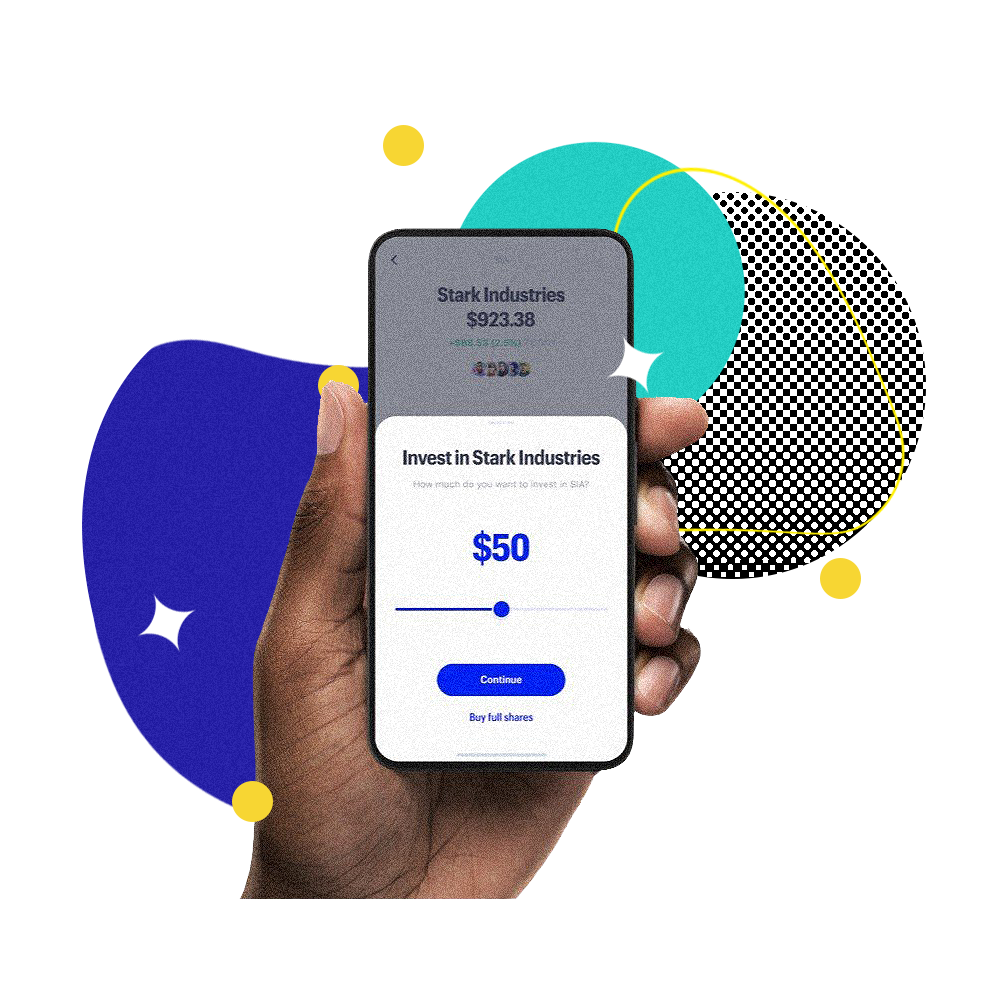 What other people are saying about Public
Public has received an average rating of 2.97 out of 5 stars in 38 reviews on the Better Business Bureau website. Some consumers complained of problems with withdrawals due to an inability to verify their identity. However, others have praised the app, indicating that "the community pages are filled with great, educational material."
Are there other apps like Public?
Public is unique because of its social trading features, but there are others out there that aim to offer a similar service. For example, eToro is another social trading platform that allows you to see what assets other community members are buying and selling. 
eToro only allows you to trade cryptocurrencies, though, so if you're hoping to include stocks and ETFs in your portfolio then Public may be a better fit. eToro's fee structure works differently, too, as it charges a spread only when you buy assets, and the spread is lower for some coins than the 1% to 2% markup Public imposes. 
Robinhood is also another app worth considering. While it doesn't offer all the social trading features that Public does, it does provide the opportunity to trade stocks, ETFs and cryptocurrencies commission-free, and it also offers fractional share trading. If you don't need to copy the portfolios of other traders and want to invest in stocks, ETFs and virtual coins, Robinhood may be a better fit as you won't get hit with the crypto markup Public imposes, although Robinhood's crypto offerings are fairly limited.
Public

Fees

0% stocks and ETFs during regular market hours; Crypto: 1% or 2% markup; Alternative assets: 2.5% per transaction; Public Premium: $10/month

Minimum investment

Average returns

Risk Level

Available on

iOS

Android

Review

 
Our hot take on Public
Public's social trading concept helps it stand apart from the competitors and can be valuable for those who want to learn from their peers. Just be aware that you may not be able to invest in every asset you want, and you may pay more to buy cryptocurrencies with Public than with some competitors.
I'm in! How do I sign up for Public?
1.

Sign up for a MoneyMade account.

Opening a MoneyMade account allows you to quickly and easily track all of your investments in one place across different investment platforms. You can find the best ways to invest in a wide variety of assets including stocks, ETFs, cryptocurrencies, real estate and alternative assets—and you can make sure you're monitoring your diversified portfolio in the simplest possible way.
2.

Click through to Public.

From your MoneyMade account, click through to Public and download the app in order to get your account open. You can download Public for iOS or Android depending on what platform you prefer.
3.

Provide basic personal information.

You'll need to provide some basic details including your email address, name, Social Security number and a U.S. address.
4.

Link your bank account and make a deposit.

You can link your bank account through Plaid or set up micro-deposits by linking directly to Public.
5.

Create a profile.

Public is focused on social investing, so you'll want a profile with a photo so friends can find you and you can start participating in the community discussions.
6.

Begin investing.

You can explore stock themes or search stocks, ETFs and cryptocurrencies by name to find the investments that are right for you. You can also follow members of the community to see their portfolios and learn about how trading with Public works.
7.

Return to MoneyMade.

Once you've invested, you can track the performance of your investments on your MoneyMade dashboard.
Explore Assets
Click an asset to learn more
Dogecoin
Music Royalties
Tether
Farmland
Wine
Art
Real Estate
Robo Advisor
Gold
Bitcoin
Stocks
Lending
Startups
Ethereum
DeFi
Solana
Oil & Commodities
Polkadot
Metaverse
NFTs
Whiskey
Bonds
Platinum
Sports Cards
Cardano
Ripple
Silver
Watches