Vint Review
Vint Review: A Curated Portfolio of Fine Wines and Spirits for Your Investing Pleasure
Vint makes investing in fine wine easier than buying stocks

Published Jul 21, 2022•Updated Jul 21, 2022
Wine
Collectibles
Long Term Growth
Vint is an investing platform that offers one of the most accessible ways to invest in fine wine. It's easier than ever to build a diversified portfolio of superb wines and spirits by buying shares in one of Vint's collections. Investors with limited experience buying, storing, and trading fine wine as an asset class will love the simplicity of using Vint.
Borrow our cheat sheet
MoneyMade member rating
5.0
Bonus offer
Invest in Fine Wine from $50, 0% ongoing fees
Pros and cons
Pros
Accessible to all investors
Cons
What is Vint?
Vint is an online investing platform that lets you easily buy shares of investment-grade wine, similar to how you'd buy shares of stock in a company. It offers fractional ownership, which means you can invest in a diversified portfolio of some of the world's best investment wines for a fraction of what it would cost you to buy and store the bottles yourself.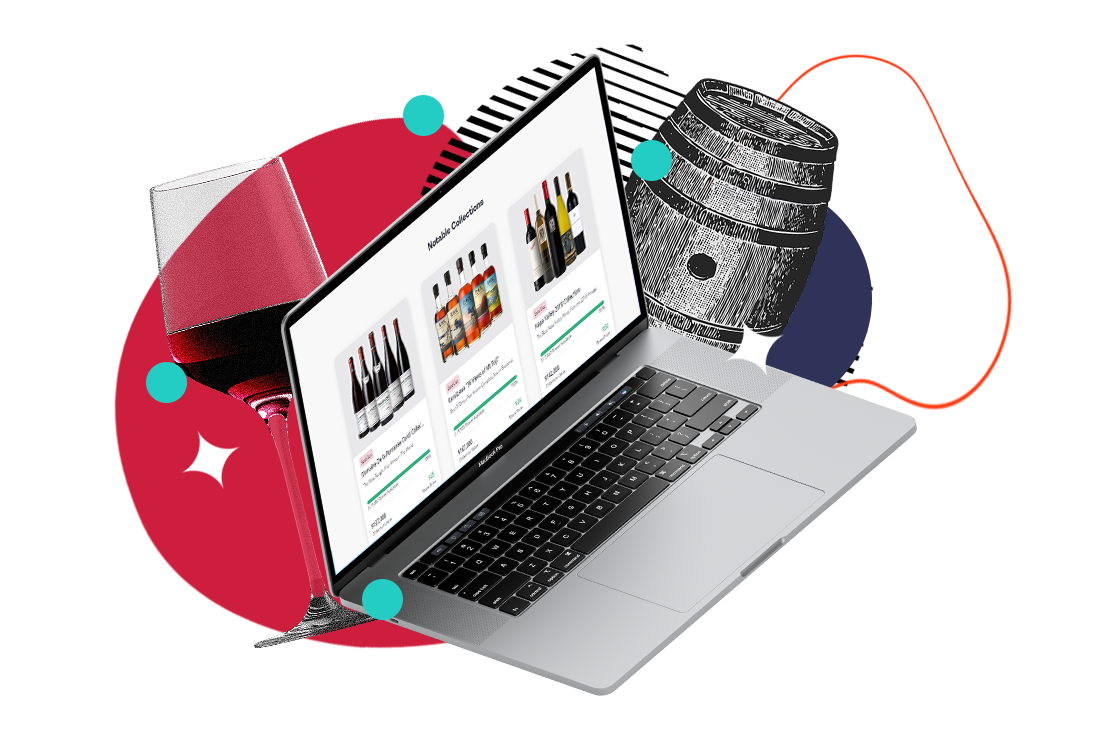 How does Vint work?
After creating an account and depositing money into Vint, you can purchase shares in wine collections. Each wine collection has a fixed amount of shares that must all be sold by a certain day, or all investments are returned. By owning shares, you effectively become part-owner of that wine collection through a limited liability company. However, the shares can't be sold until Vint launches its secondary marketplace.
Who can invest with Vint? 
Anyone can invest with Vint! All adults in the U.S. are permitted to invest in Vint wine collections, so both accredited and non-accredited investors can use the platform. The only restriction for non-accredited investors is that they can't put more than 10% of their net worth or annual income into Vint.
Where Vint gets it right
Straightforward
Each wine collection on Vint is sold as a finite number of shares at a fixed price, similar to an IPO. The value of your shares rises in proportion to the value of your wine collection, just like shares in a public company. Each distinct Vint collection has an investment thesis with a value proposition that's easy to understand.
Accessible
Vint offers investors of all sizes unparalleled access to wine as an asset class. Signing up for Vint is just like any other investment platform, and there's no wine knowledge required to get started. Practically anyone can get exposure to the finest collectors' wines by investing on Vint.
Diversified
Most wine collections won't reach the same level of asset diversity as the ones you'll find on Vint. This platform gives you exposure to the best investment wines curated by a team of calculated wine investing professionals. There's no better place to build a super diversified fine wine portfolio than on Vint.
Where Vint could do better
Long-term
Once you buy shares from Vint, they're yours indefinitely. Vint says they store their wines between three to seven years or more before liquidating the assets and paying out investors, but there's no official investment horizon. This means investing in Vint's wine collections involves a considerable medium- to long-term commitment.
Illiquid
Vint plans on creating a secondary marketplace where investors can buy and sell shares in Vint collections, but it's unclear when this will come about. There's no official way to sell Vint shares for the time being, so the market for them isn't liquid. This means you'll just have to trust Vint to sell their wines at peak value and do right by their investors.
Limits
Vint places a limit on how many shares of a wine collection a single investor can own. The rule is that no investor can own more than 20% of a single offering. This restricts how exposure an individual investor can have to a particular Vint wine collection, which may be an issue for bigger investors.
Can you really make money on Vint?
Since launching in 2019, Vint has yet to sell any one of its wine or spirit collections. Some wine collections will start reaching maturity by 2023, but there is no concrete data to reflect historical returns on Vint. According to the Liv-ex 1000 index, the top fine wine investments averaged 7.1% annualized returns over the past decade with performance uncorrelated with the stock market.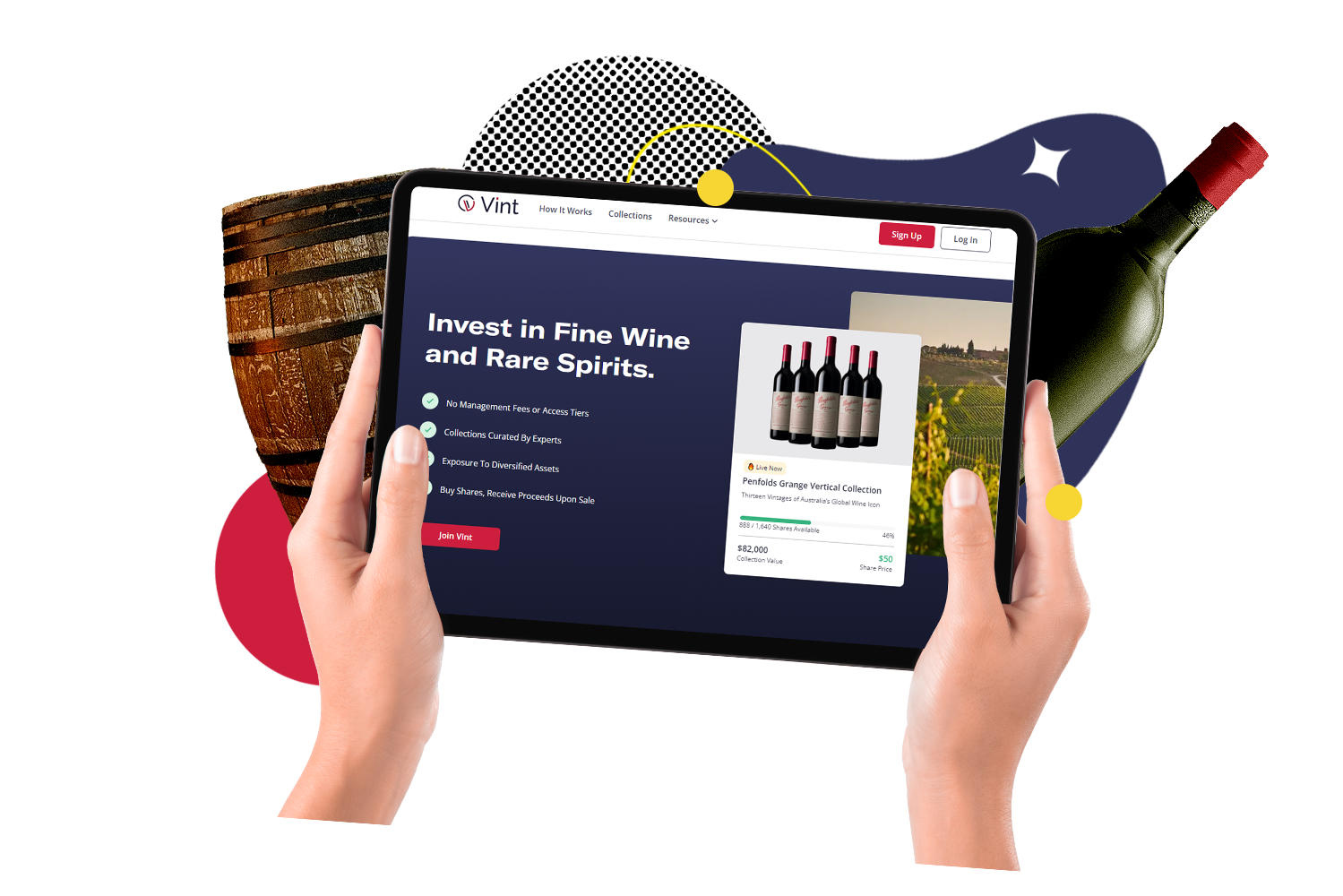 How do I make money with Vint? 
Investors only earn profits on Vint when the assets are sold. Since there's no way to sell shares (until Vint debuts its secondary marketplace), the only way to make money on Vint investments is to wait until they sell the wine collection you invested in. Vint waits up to seven years to sell their assets to make sure that the wine is mature and market conditions are optimal to fetch the highest price and maximize return on investment for shareholders.
How do I cash out with Vint? 
The only way to cash out from Vint is for the platform to sell the investment assets. Investors don't have the agency to buy and sell wine collection shares as they please, which means buying shares from Vint locks you in for the entire life of the investment. Vint isn't ideal for those seeking short-term fine wine investments since the platform aims for long-term appreciation.
Vint vs traditional investing 
Investing in Vint collections may mimic how we invest in publicly traded companies, but wines and stocks are asset classes that are fundamentally worlds apart. In terms of average performance, fine wines have dragged behind the S&P 500. With the latter having 13.6% annualized returns over the past 10 years, it seems that, on the surface, large-cap stocks have performed twice as good as the top investment wines.
Average performance aside, there are tangible benefits to investing in fine wine with Vint. Wine prices are consistently uncorrelated with stocks, so wine investments can be a hedge against your traditional asset portfolio. To wit, the Liv-ex 1000 index has appreciated steadily relative to the volatility of the S&P 500. Vint enables you to make small investments to gain diversified exposure to fine wine, which means your wine portfolio will more closely reflect the overall performance of the asset class and won't suffer as much from market downturns.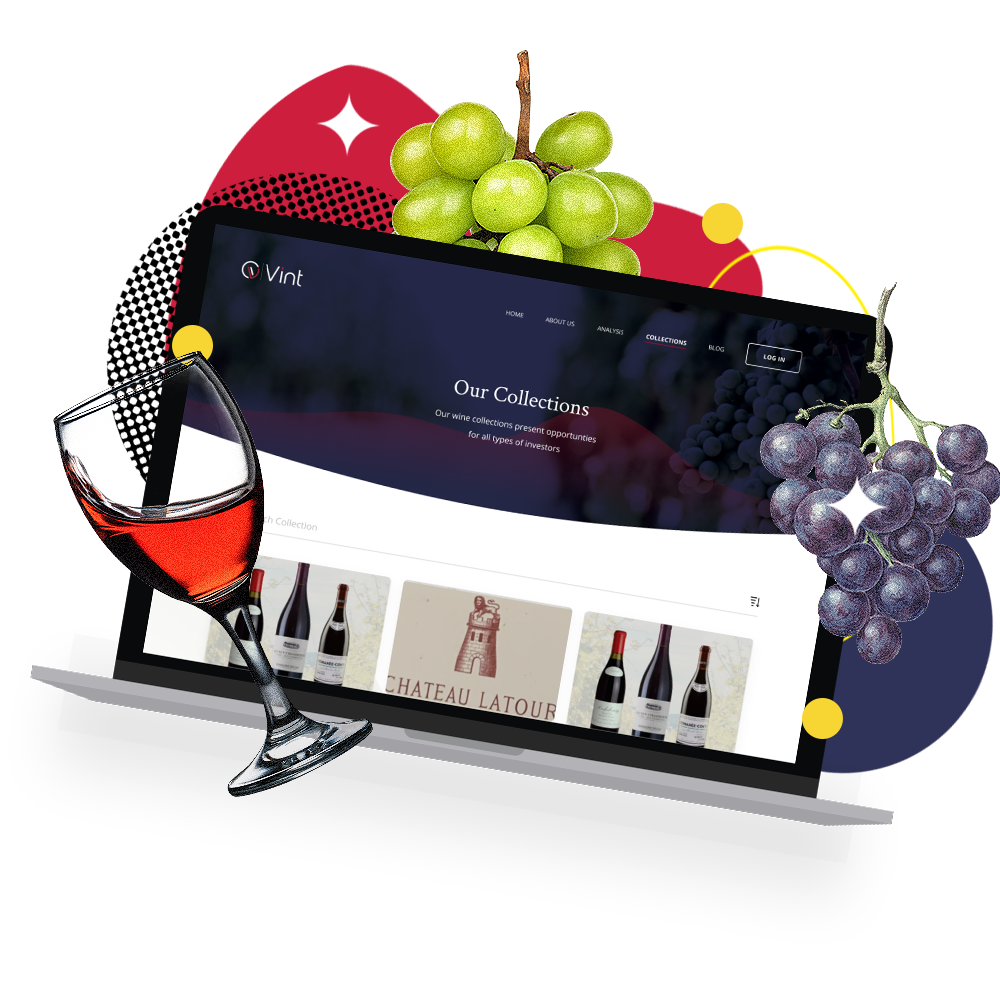 What other people are saying about Vint
The burgeoning discourse around wine investing has found its place on social media as users of Reddit and Twitter debate the efficacy of platforms like Vint. Answering the question "Does anyone have any experience investing with Vint?," one Reddit user by the name of u/Prolificity wrote, "I think the fact that the only thing you can find out about them is an advert, says everything you need to know." 

Reddit user u/1stMtn responds to the question "What would be the best wine to buy as an investment under 5k?"
Vint's official Reddit account responded, "Those were early days! We'd love to share what we've done since. Over $1.5M invested on the platform, 16 collections, and 2,344 bottles from 107 unique labels, some of which are super rare! We're proud to make this asset class accessible to investors of all sizes and welcome all questions/challenges!"
Lastly, Twitter user @luketimber7 observed after a three-bottle lot of 2010 Romanee-Conti sold for a record $65,000 that Vint had offered the opportunity to invest in the same wine seven months prior. He quoted a tweet by @bradleycalleja that read, "While blue-chip stocks are off to a rough start in 2022, blue-chip Burgundy prices continue to climb."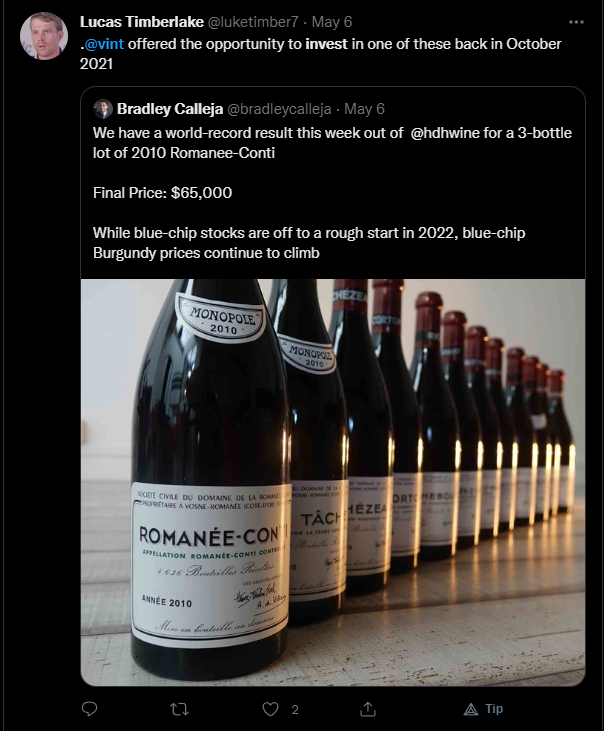 Are there other apps like Vint?
While there are competing wine investment platforms, none of them accurately compare to Vint. The platforms with the closest resemblance to Vint are Vinovest and Sommtrust, but the big difference is that, with the latter two platforms, you must invest in individual bottles rather than shares in bottle collections. This means investments on those platforms are less diversified and are more exposed to a particular asset than on Vint.
Another thing that sets Vint apart is accessibility. Vinovest and Sommtrust require you to invest at least $1,000 into the platform and charge an annual fee out of a percentage of your investment. In contrast, Vint doesn't charge an annual fee and the costs of using the platform are baked into the share price. Overall, smaller investors will find Vint a more convenient and less risky way to build a fine wine portfolio.
Vint

Fees

Minimum investment

Average returns

Risk Level

Available on

iOS

Android

Review

 
Our hot take on Vint
Vint is the best platform in its class for making wine investing easy. With a clean interface and uncomplicated investment offerings, Vint introduces strategic analysis to the art of wine investing while remaining convenient and accessible to all investors. Anyone new to wine investing or with limited capital to deploy will love Vint, but the winos looking for big investment opportunities might find it less than satisfactory.
The biggest downside of Vint is how illiquidity and a lack of a secondary market force investors into a long-term commitment. Vint is a new platform that's still being refined, but some investors might find this to be an additional risk factor. While their model is a novel way to introduce investors to fine wine while offering exceptional diversity within the asset class, the uncertainty around how much their collections will ultimately sell for makes Vint far from perfect.
I'm in! How do I sign up for Vint?
1.

Create an account.

Signing up for Vint is similar to most other investment platforms. First, you must enter your name and contact information and create a passport. You'll be asked to confirm your email to create your Vint account.
2.

Fill out investor profile.

After you've created an account Vint will ask you about you as an investor. You'll be prompted with multiple choice questions about how much you plan to invest, your motivations for using Vint, and your goals as an investor.
3.

Complete investor profile.

Now that your investor profile is complete, you'll need to fill out some paperwork before you can start investing. This includes providing personal information like your birthday, social security number, U.S. residency status, and residential address.
4.

Fund account and invest.

With your Vint account complete you can now invest in fine wine. This requires connecting your Vint account to a method of payment which can be either your U.S. bank account or IRA investment account. Vint partners with Alto IRA to set up a retirement account for your wine investments. Once you've connected your Vint account to a funding source, you can buy shares of any of the current collections.
Explore Assets
Click an asset to learn more
Dogecoin
Music Royalties
Tether
Farmland
Wine
Art
Real Estate
Robo Advisor
Gold
Bitcoin
Stocks
Lending
Startups
Ethereum
DeFi
Solana
Oil & Commodities
Polkadot
Metaverse
NFTs
Whiskey
Bonds
Platinum
Sports Cards
Cardano
Ripple
Silver
Watches