Nico Review
Nico Review: Make a Difference on a Small Scale
You don't need to be Bill Gates to get started investing for social change. If you have $100 and want to feel good about where you're putting it, Nico is here for you.

Published Nov 18, 2021•Updated Jun 21, 2022
Impact Investing
Local Business
Real Estate
By now I'm sure we've all heard that ESG investing is the future. This may be true, but the whole concept can sometimes seem a little nebulous and hard to define. How do you know if the companies you're investing in are really living up to their espoused values? How can you tell if the money you're investing is actually making a difference? Where do you even start?
One way to cut through all the noise is to start small, and that's where investment platform Nico comes in. They offer the first ever neighborhood-focused real estate investment opportunity, designed to help improve the lives of people in a specific area, by focusing on environmental and social impact, diversity, and financial wellbeing. You know exactly where your money is going, and if you're a local you can even have input on the direction and governance of future investments.
While this all sounds lovely, there are some tradeoffs to be made here. The small scale of Nico allows for transparency and focus but could also limit profitability. And if you're not a local resident you'll be missing out on some of the benefits of investing in the platform. Stick around, and in this Nico review we'll go over all the pros and cons of investing with Nico to help you decide if it's right for you.
Borrow Our Cheat Sheet
MoneyMade member rating
5.0
Pros and cons
Pros
Start investing with only $100
Build equity in real estate holdings over time, while getting a share of quarterly income from properties held
Make an impact in a local neighborhood
Local investors have a say in management of REIT
Cons
Some benefits only available to local investors
Holdings contained entirely within one neighborhood, making portfolio more vulnerable to local downturns
With only three properties currently owned, potential return for investors is somewhat limited
What is Nico?
Nico is a REIT (real estate investment trust), but not your typical REIT. Organized as a public benefit corporation, the platform prioritizes both shareholder value and positive social and environmental impacts.
Nico bills itself as "the world's first neighborhood REIT", focused specifically on the Echo Park area of Los Angeles, with the stated goal of localizing wealth creation and increasing the stability and financial well being of the neighborhood. The platform has a low investment threshold ($100) which means that it's not limited to institutional investors, but rather geared towards retail investing by everyday people. Shares are available for both local and non-local investors, with local residents receiving some unique benefits like input on the REIT's social and environmental impacts and preferential payouts.
Cofounders John Chaffetz and Max Levine have extensive real estate experience and live in LA. They are currently in early stage talks with stakeholders in other neighborhoods across the country and may look to expand the scope of the business in the near future.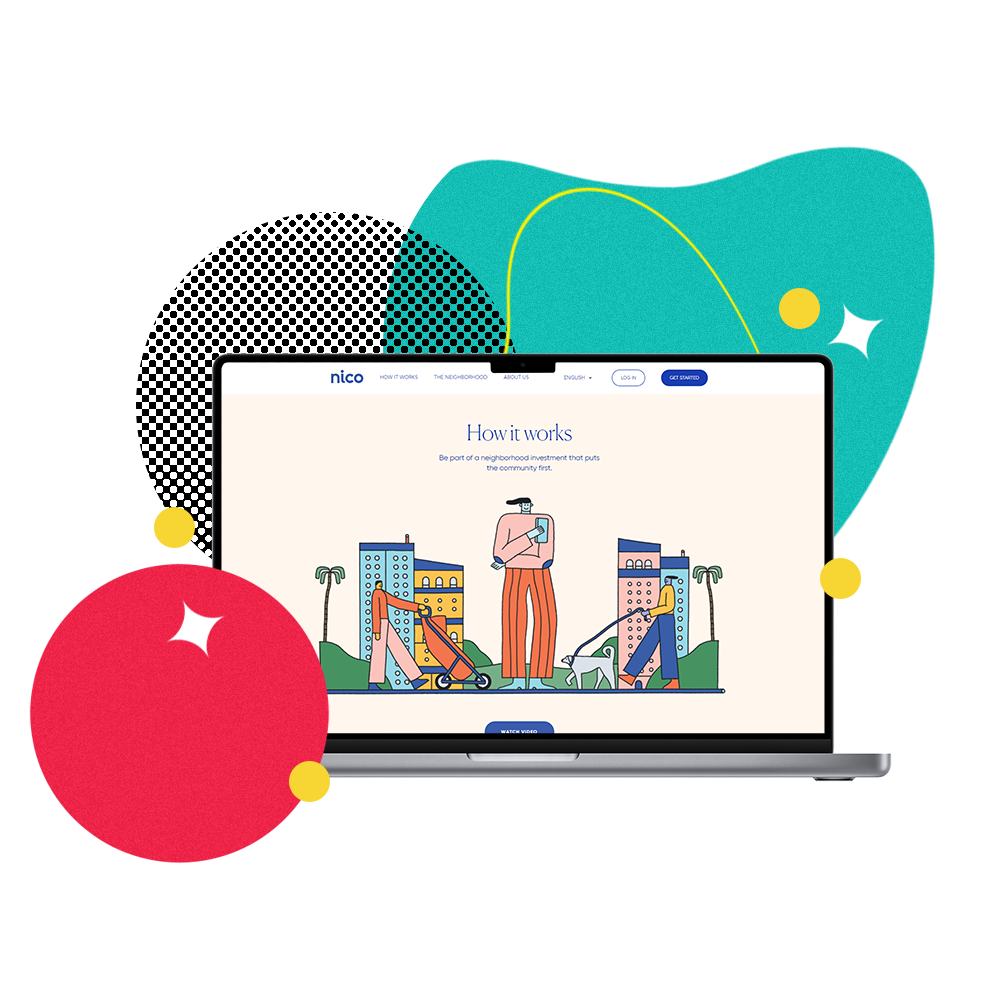 How does Nico work?
Nico currently owns three rent-stabilized multi-family and mixed use properties. These properties provide investors with income in the form of quarterly dividend payments, as well as the potential for return on investment if the properties increase in value over time.
Who can invest with Nico?
Nico is open to all investors who:
Are at least 18 years old

Have a US bank account

Have a social security number or US tax ID number
Where Nico gets it right
$100 minimum investment
With only $100 needed to get started, Nico makes it accessible for everyone to invest. No need to be a billionaire philanthropist; this is impact investing for the average joe.
Build equity while receiving dividends
Since the properties owned by Nico are income-producing, you will earn a portion of that income through quarterly dividend payments. At the same time, if the underlying value of the assets increases, your investment in the REIT also increases in value.
Local impact
Because Nico has the stated goals of improving and stabilizing the financial health of the Echo Park neighborhood, by investing in the REIT you have the opportunity to be a part of a project that actually helps other people. Doesn't hurt that you can make a profit too.
Input on REIT management
If you're a local investor in the Echo Park REIT you have added perks. In addition to earning dividends and gaining a return if the properties in the REIT increase in value, you also have priority standing in eventual payouts and get direct input into the management and ownership of the real estate included in the REIT.
Where Nico could do better
No perks for non-locals
If you aren't a local investor you don't have access to the perks mentioned above. In addition, while local investors can redeem shares after only 6 months, non-local investors must wait at least 2 years to redeem shares—5 if you want to get the full value of your shares.
No diversification
Since the REIT is focused on a single small geographic area, this could potentially leave it vulnerable to local economic downturns. Unlike other REITs, which might spread their holdings over a wider area and thus be unaffected by local trends, the Nico REIT is extremely dependent on the economic outlook of the Los Angeles area.
Small in size
The Nico platform is very new (active only since 2020) and pretty limited in scope. The REIT owns three rental properties, which could mean that returns are limited, not necessarily in percentage but in actual dollar amounts. Many REITs operate on a much larger scale.
Can you really make money on Nico?
Since Nico is so new, it's difficult to get a clear picture of what the platform's returns might look like. We can look at REITs as a whole though, and while they don't generally have astronomical returns—thirty year annualized percentages look a lot like the regular old stock market—they tend to be an easy-to-invest-in and stable asset class.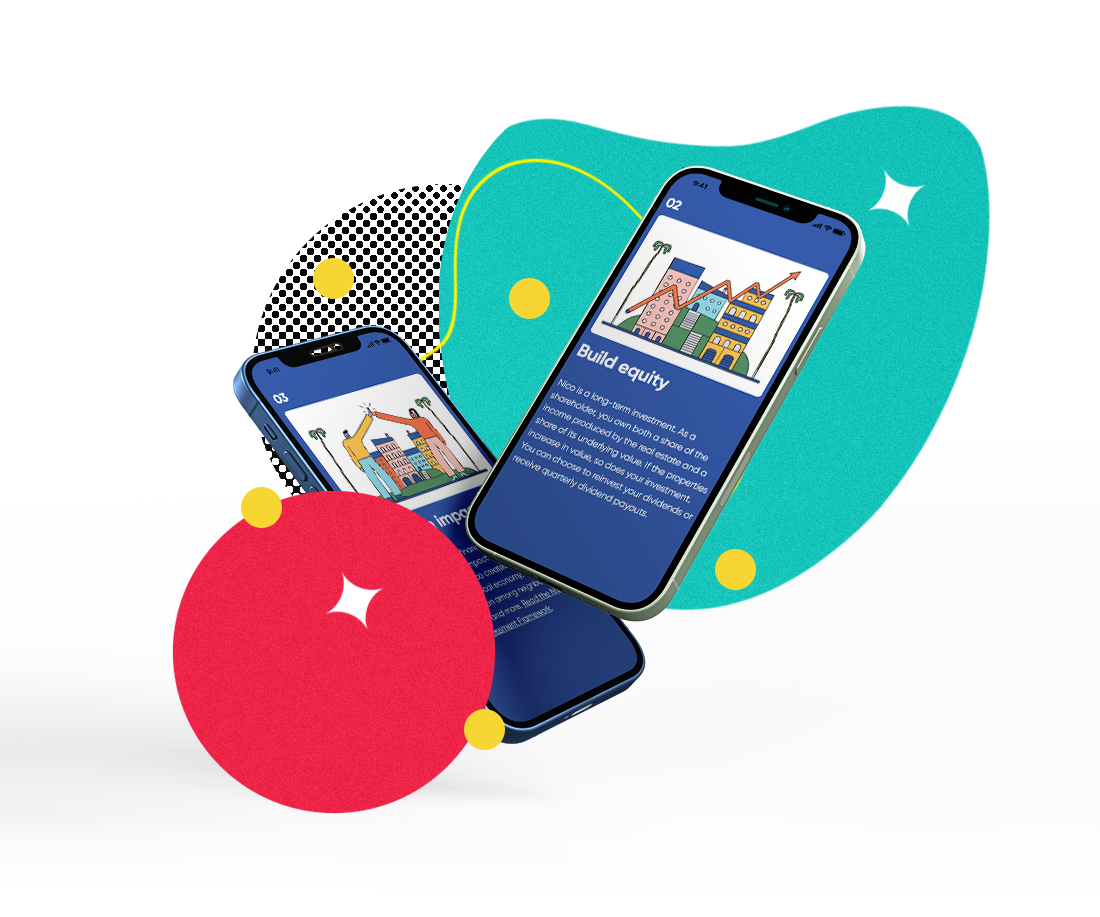 How do I make money with Nico?
You make money with Nico two different ways. First, as a REIT, Nico is required to pay a minimum of 90% of taxable income to shareholders in the form of dividends. Nico pays those dividends on a quarterly schedule. Additionally, as a fractional owner of the properties included in the REIT, you have the potential to make money when those properties increase in value. Were those properties to then be sold you would be owed a portion of the sale proceeds. 
How do I cash out with Nico?
Cashing out happens on two different schedules depending on whether you are a local or non local investor. Local investors are able to redeem their shares for their then-current value after a holding period of six months. Non-local investors must wait at least two years, at which point they can redeem their shares for a then-current value, minus 5%. To redeem shares for their full value non-local investors must wait five years.
Nico vs traditional investing
According to the National Association of Real Estate Investment Trusts, equity REITs (which Nico is) have an annualized average return of 10.1% over the last 30 years. The S&P 500 has an annualized average return of 10.7% over the same period. So you won't necessarily be earning any more than you would with your money in the stock market. However, one key factor to keep in mind is the stability of real estate relative to stocks. When you look at returns on a yearly basis, rather than averaged over 3 decades, real estate tends to be much steadier and less volatile.
Another thing to keep in mind is the fact that real estate tends to be a decent hedge against inflation. In inflationary markets, stocks can be pretty volatile and your money doesn't go as far as it used to. Real estate values, though, tend to keep climbing on a steady upward trend.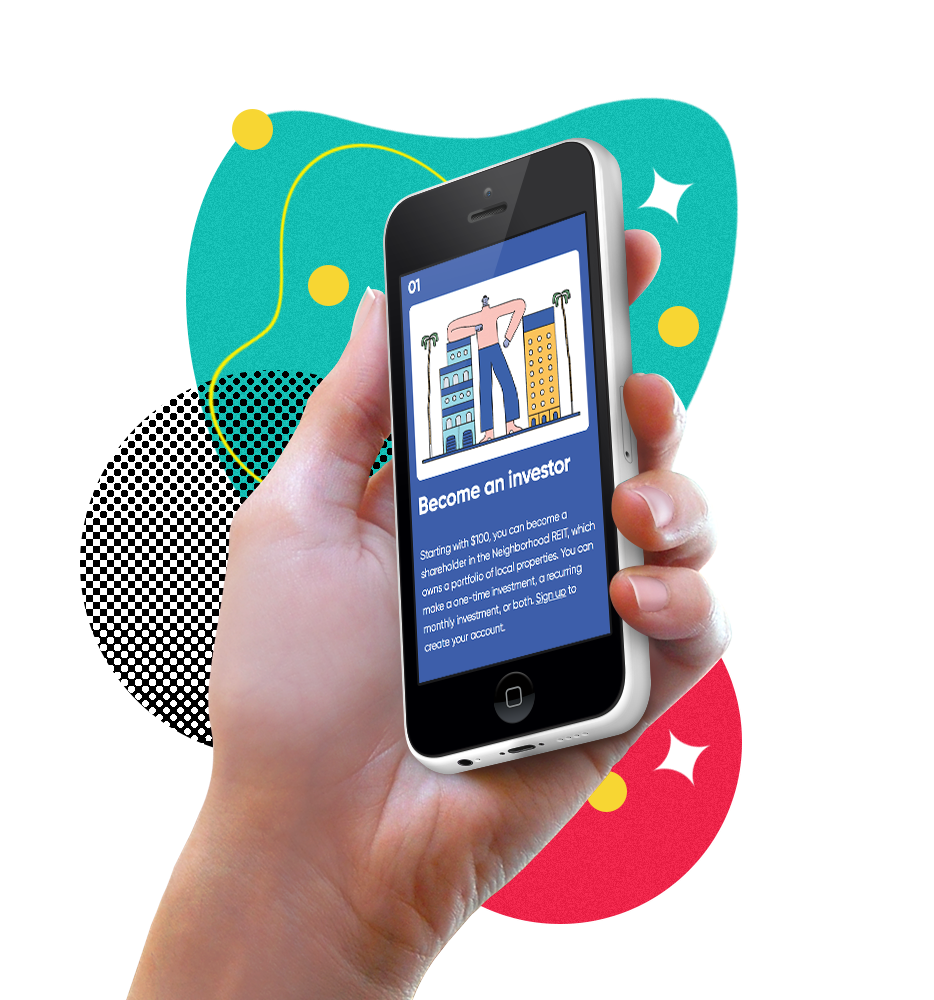 What other people are saying about Nico
Nico users like the ease and accessibility of the platform. It provides a low-barrier-to-entry way to start impact investing and people feel like they can make a difference with their money.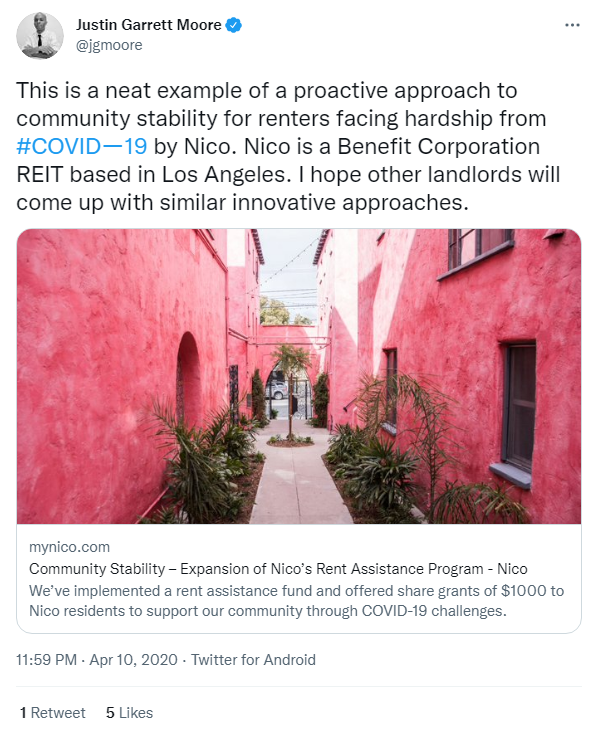 One complaint about the platform is that it's still very small. Some users would prefer a larger and more diverse basket of holdings when choosing a REIT to invest in.
Are there other apps like Nico?
If you want to invest in a REIT, but aren't necessarily interested in the social and environmental impact aspect of Nico, there are multiple other options for you to choose from. You can browse our platforms to find other options, but here's how the most similar apps compare.
Nico

Fees

Minimum investment

Average returns

Risk Level

Available on

iOS

Android

Review

 
Our hot take on Nico
If you're interested in diversifying your portfolio by adding real estate and possibly doing some good in a local community, Nico might be just the thing for you. With a low investment minimum, passive income in the form of quarterly dividends, and a stated mission to improve the stability and environment of Echo Park neighborhood of Los Angeles, the platform is a great way to dip a toe into both REITs and impact investing.
That being said, while REITs have an established and non-volatile track record, Nico is still a fairly new platform, so make sure you're ok with limited historical data to review before investing. You should also be aware that Nico's REIT is small in scope, and if you're not a local resident, you'll be missing out on some of the benefits of investing with the platform.
I'm in! How do I sign up for Nico?
1.

Sign up with your email address.

Once you sign up, you'll be asked to verify your email address, and then will choose a username and password.
2.

Set up your payment method and investment preferences.

After signing in, you'll be asked to choose a payment method and decide how much you want to invest. You'll also be asked to decide if you would like your quarterly dividends reinvested or paid out to you.
3.

Start investing!

Once you've chosen an amount to invest, sit back and relax. You're on your way to passive income and making a difference.
4.

Come back to MoneyMade to track all your investments in one place.

You can always track your Nico investment, along with any other investments you have, here on MoneyMade by connecting your accounts.
Explore Assets
Click an asset to learn more
Dogecoin
Music Royalties
Tether
Farmland
Wine
Art
Real Estate
Robo Advisor
Gold
Bitcoin
Stocks
Lending
Startups
Ethereum
DeFi
Solana
Oil & Commodities
Polkadot
Metaverse
NFTs
Whiskey
Bonds
Platinum
Sports Cards
Cardano
Ripple
Silver
Watches