Unifimoney Review
Unifimoney Review: The Swiss Army Knife of Financial Management Apps
Can you really ditch your bank and your broker? Unifimoney says yes and wants to help streamline the process of managing your money.

Published Nov 12, 2021•Updated Jun 21, 2022
Robo Advisor
High Yield Savings
Stock Trading
The times, they are a-changin'. With technology infiltrating seemingly every aspect of our lives, it was only a matter of time before Big Tech came for Big Banks.
While banks are still a necessity—you've got to put your cash somewhere—they're far from perfect. They often involve confusing (and slow) processes and lots of fees. On top of that, traditional banks don't help you invest your money for actual wealth creation or preservation.
Unifimoney aims to correct all that. They offer a centralized way to bank your money, earn more on interest than you would at a typical brick-and-mortar institution, and invest in stocks, ETFs, crypto and precious metals. They also have an AI-powered robo advisor designed to help you automatically and passively invest directly from your checking account, so you can manage your financial life in one place.
That said, access to the platform and its features are limited for certain users, so Unifimoney may not be for everyone. In this Unifimoney review, we'll go over the details of how it works, what you need to get started, and whether or not it's right for you.
Borrow Our Cheat Sheet
Bonus offer
Get up to a $1,000 Bitcoin reward when you sign up.
Pros and cons
Pros
One-stop-shop for banking, stocks, crypto and precious metals
Commission-free trading on stocks and ETFs
Robo advisor option powered by AI
Automatically transfer funds from checking account to your investment account
Trade 33 cryptocurrencies on Gemini exchange
Easy and secure fractional investing in precious metals
Cons
Minimum of $2,000 deposit required monthly to qualify for no fees
No bank charter; must open an account with UMB bank
No desktop or Android app
What is Unifimoney?
Unifimoney is an alternative to traditional banks and brokerages. The platform offers multiple financial services in one place, streamlining the process of managing your money.
Their high yield checking account replaces your traditional checking/savings, offering a 0.20% APY. This is 20x higher than you might get at a traditional bank (for context, Chase Bank's savings account currently offers a 0.01% APY). Their self-managed investing options let you make commission free trades, and their AI based robo advisor option lets you auto invest for passive income for as little as 0.15%. The platform also offers access to the Gemini cryptocurrency exchange, where you can trade over 30 cryptocurrencies, as well as the capability to trade in precious metals.
Unifimoney was founded in 2019 by Ben Soppitt and Ed Cortis with the goal of automating and decreasing the cost of everyday money management. The company brings together professionals from both the traditional and digital financial worlds to give platform users the best parts of both.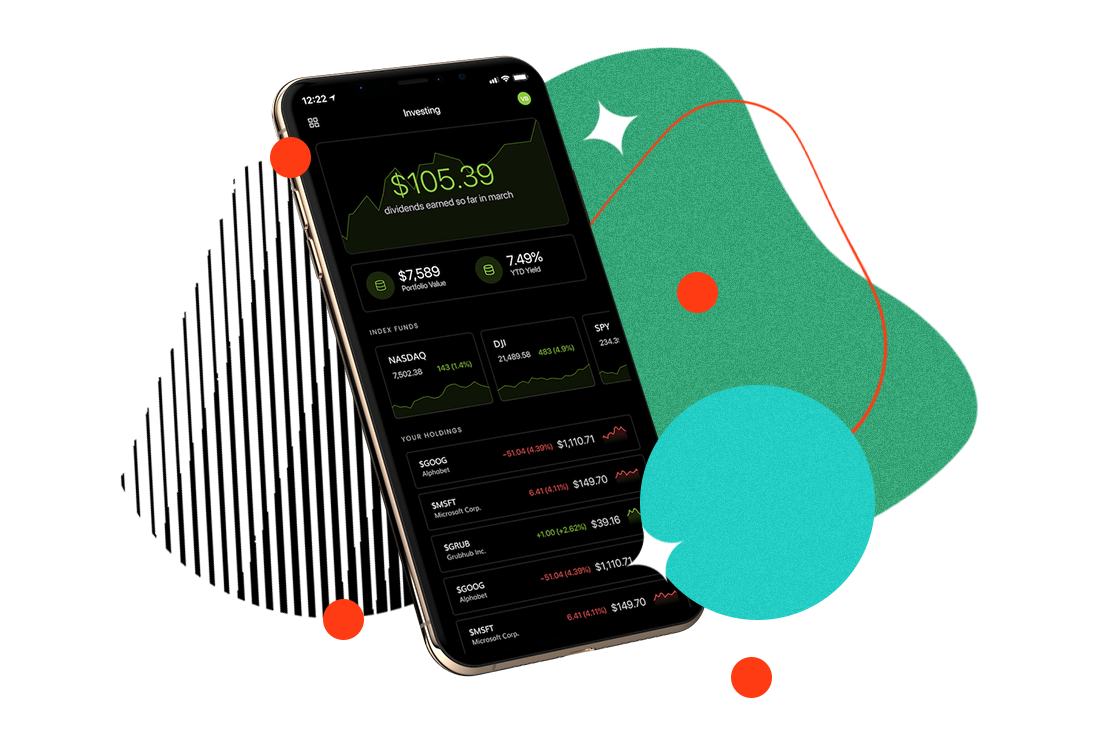 How does Unifimoney work?
Unifimoney provides users with both banking and investing products, so all your financial management can be done from one single place. They partner with a bank, a crypto exchange, an AI company, and various security vault locations to give you access to checking, automated investing, and trading in stocks, crypto and precious metals all in one.
Who can invest with Unifimoney?
Unifimoney is open to all investors who meet the following criteria:
Must be 21 years or older

Must have a minimum of $100 to invest

Must be an Apple user; the app is only available through the App Store for now
Where Unifimoney gets it right
Convenience and streamlining
Investors that previously might have needed a bank, a trading account for individual stocks, a robo advisor, and an account on a crypto exchange can now consolidate everything in one place. Saving time and effort is never a bad thing.
Commission-free trading
Unifimoney allows you to trade over 3,000 US Exchange-listed stocks, as well as over 1,000 ETFs without paying any trading fees.
Low-cost robo advisor
If you choose not to actively trade, you can still invest your money through Unifimoney using their robo advisor. Portfolios are designed for you using Tenjin AI, rebalanced either annually or quarterly, and fees are either 0.15% and 0.30% depending on which level of portfolio oversight you choose. 
Automatic investing means you have one less thing to think about
With Unifimoney's auto investing, the interest on your deposits is automatically transferred from your high yield checking account to your robo advisor. You can also set an additional amount (minimum $25) to transfer each month. This takes investing off your plate entirely; you'll be able to build wealth easily and effortlessly without having to devote endless hours of attention to it.
Diversify into crypto with ease
You can trade in some of the most popular cryptocurrencies directly from Unifimoney. They partner with Gemini to bring you a safe and secure way to buy, sell, and store crypto assets.
Precious metals safely stored for you
Unifimoney gives you access to fractional investing in precious metals that are fully insured and securely stored, so you can trade in gold and silver without having to worry about where the physical asset is kept. Storage fees are typically around 0.50% annually.
Where Unifimoney could do better
High balance minimums
The minimum required balance to avoid checking account fees is $20,000. Alternatively, you can have a minimum of $2,000 deposited per month. Either way, these amounts are large enough to put fee-free checking out of reach for many individuals. 
Not actually a bank
Since Unifimoney does not itself have a bank charter, they partner with UMB Bank; in order to use the platform, you must open an account with UMB. While there is nothing inherently wrong with this, it is an additional step you need to take before being able to use the features that Unifimoney provides.
Limited Access
Unifimoney is currently only available on the Apple App Store. There's no Android app and no desktop version. Since Android has over 70% of the mobile OS market share, that's a lot of people that are cut out of the potential user base.
Can you really make money on Unifimoney?
Your potential returns will depend on the type of assets you invest in. Since Unifimoney offers a wide variety of assets, your returns will differ based on your unique portfolio and the various market conditions affecting those assets.
However, it's possible to look at the performance of each asset available on Unifimoney to get a frame of reference:
Some examples of various cryptocurrencies' performances from January to November 2021: Bitcoin is up over 130%, Ethereum is up over 545%, and Doge is up a whopping 5,777%

If you look at precious metals, gold returned nearly 25% in 2020. Silver outperformed gold as an investment in 2020, yielding a return of just over 47%.

In the world of stocks, the S&P 500 has delivered an average annualized 5-year return ending April 2021 of just over 15%.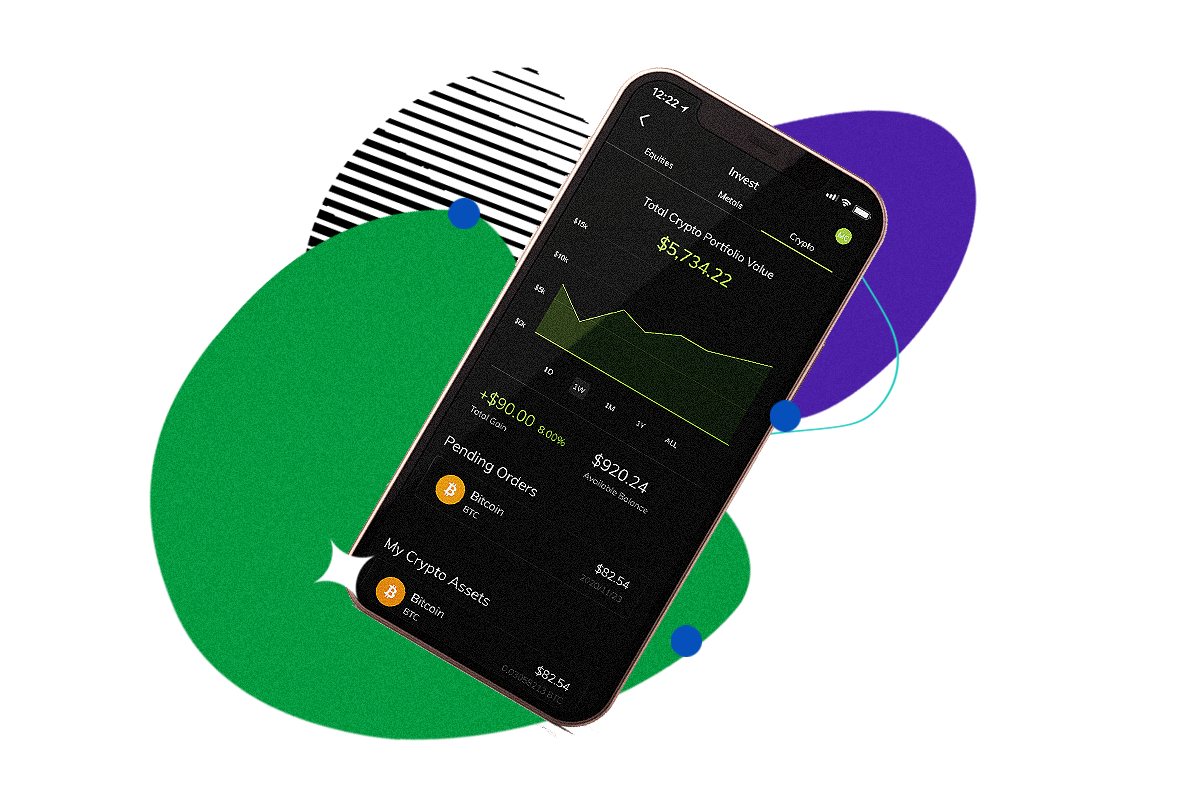 How do I make money with Unifimoney?
Returns with Unifimoney are easy to understand: when the price of the assets you own (whether those are stocks or crypto or precious metals) increase, your holdings increase in value. You can then sell out of those assets at any time, for a profit, with immediate liquidity.  
How do I cash out with Unifimoney?
Upon the sale of any of your assets, the profits are deposited into your high yield checking account. Depending on the asset being sold, the turnaround time to actually see those funds in your account ranges from immediately up to five business days.
Unifimoney vs traditional investing
The key draw of Unifimoney is that it allows you to choose your own investing strategy—traditional or alternative, active or passive, or mix of all.
Some of the investment options on Unifimoney, like stocks or the robo advisor, fall under the umbrella of traditional stock market investing. The stock market has returned around 10% on average over the past three decades, but your returns will vary based on the stocks and ETFs you choose to invest in manually or through Unifimoney's robo advisor. As with all investing, it's important to do your own research and understand the market before investing so you can pick wisely.
Precious metals historically have a low to slightly negative correlation to the stock market, meaning they can help protect your money in a downturn. For example, investors widely use gold as a diversification tactic to hedge against market volatility.
Cryptocurrencies, on the other hand, are a bit of a wild card still. Recent data suggests that Bitcoin may move in sync with the stock market, but it's still a highly volatile asset. Some of the smaller market cap coins can have truly dizzying highs and lows.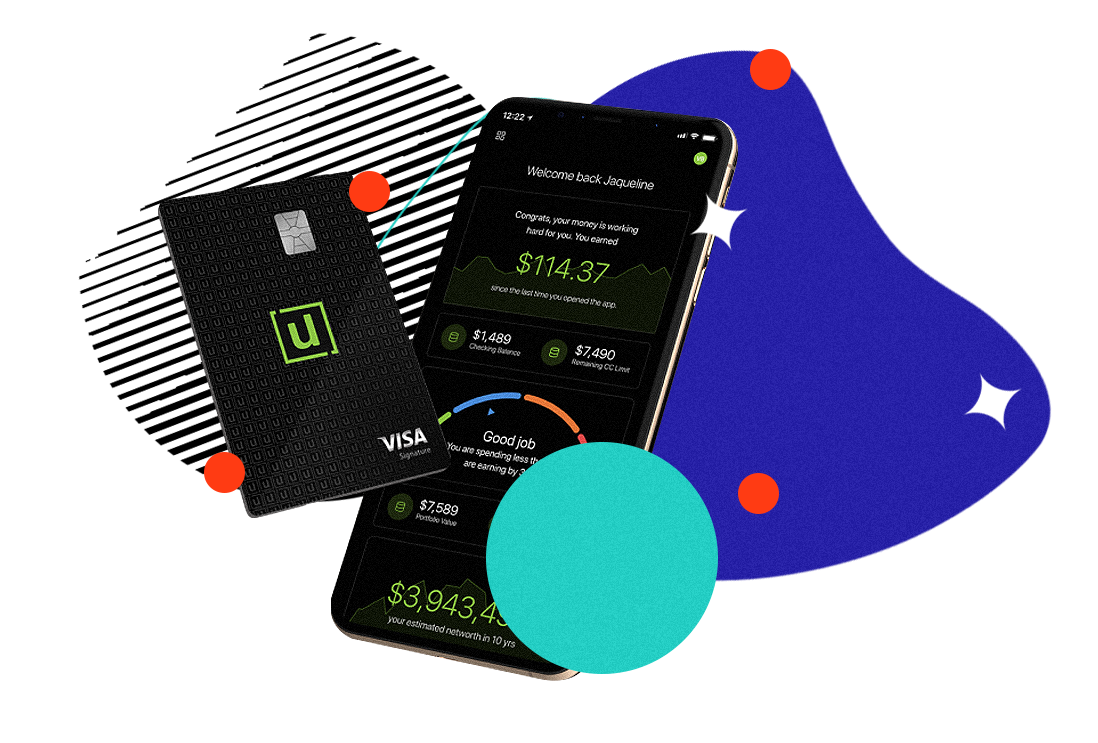 What other people are saying about Unifimoney
Unifimoney users love the convenience of having everything in one place. For busy professionals who may not have the time to devote to active trading across multiple platforms, but know that they should be investing, Unifimoney makes everything simpler. Users also praise the ease of use and interface of the app, as well as the customer service responsiveness.


The biggest complaint about Unifimoney is not with the app itself but with the lack of access to anyone other than Apple users. Without a desktop or Android app version, there is a large portion of the investing population that is unable to use Unifimoney. The platform has indicated that both desktop and Android versions are in the works, but there is no definitive timeline for when these might become available.
Are there other apps like Unifimoney?
There are a few other apps that have comparable features to Unifimoney. You can browse our platforms to find other options, but here's how the most similar apps compare.
Unifimoney

Fees

Minimum investment

Average returns

Risk Level

Available on

iOS

Android

Review

 
Our hot take on Unifimoney
Unifimoney is a great option for busy young professionals looking to simplify their financial management while diversifying into new asset classes like precious metals and cryptocurrency. If you have the income required to maintain the minimum balance ($20,000) or deposit amounts ($2,000 per month) for avoiding fees and don't want to check in with half a dozen different platforms to manage your investments, this app could be great for you.
If, however, you don't mind managing your money on multiple apps or don't have $6k per month to invest, you may want to consider other platforms that might have lower minimums or lower fees. Additionally, if you're someone that doesn't use iOS, Unifimoney isn't available to you, so definitely check out some other options. Other robo advisors offering both traditional and alternative assets are SoFi, Wealthfront, or M1.
I'm in! How do I sign up for Unifimoney?
1.

For the time being, you'll need an iOS device to create an account, and you can start by downloading the app from the Apple App Store.

Once you've downloaded the app, enter your name, number and email address. Unifimoney will text you a verification code.
2.

Choose a PIN.

You will be prompted to choose a 6 digit PIN, then asked to fill out some personal information like address, date of birth, and SSN.
3.

Provide proof of ID and tax documents.

Choose from a variety of identification documents, and then provide the relevant information about your chosen ID. Then provide information about your employment and taxes.
4.

Fund your account.

Once you've created your account, there are several ways you can go about funding it. You can use ACH (automatic clearing house) transactions. You also have the option of pulling funds from your traditional bank account on a specific day each month, such as your payday, or you can automatically transfer money once your Unifimoney account drops below a certain amount. Finally, you can also transfer a percentage of inbound deposits from your existing checking account into Unifimoney.
Explore Assets
Click an asset to learn more
Dogecoin
Music Royalties
Tether
Farmland
Wine
Art
Real Estate
Robo Advisor
Gold
Bitcoin
Stocks
Lending
Startups
Ethereum
DeFi
Solana
Oil & Commodities
Polkadot
Metaverse
NFTs
Whiskey
Bonds
Platinum
Sports Cards
Cardano
Ripple
Silver
Watches