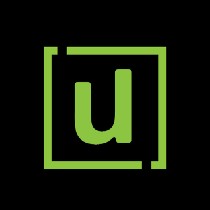 Unifimoney
Banking, investing, insurance, crypto & more
While banks are still indispensable, they're far from perfect.

Bank processes are typically slow, expensive, and confusing, making them less-than-ideal for investors looking for a one-stop solution to their financial needs.

Fortunately, thanks to Unifimoney, things are changing.

But, what is Unifimoney?

In this detailed Unifimoney review, we'll walk you through how to get started, what it offers, its potential returns, and more.
Investment Types
ETFs, US Equities, cryptocurrencies, precious metals
Annual Fee
0.15% of your total AUM for the basic robo-advisor service, or 0.30% for the advanced robo-advisory service. Additionally, there's a monthly $10 fee after an initial 90 day trial period or less active accounts (to avoid the fee, ensure you deposit at least $2k a month into the account or total assets are above $20K)
Annual Returns
Varies according to your unique profile
 
Liquidity
High. Investors can trade shares, ETFs, metals, and crypto in real-time
Open to investors outside the US?
No, Unifimoney is currently only available to US residents over the age of 21.
Best for
Investors looking for an active means of trading US equities, ETFs, ADRs, cryptocurrencies, and precious metals with minimal fees

Investors looking for a robo advisor to handle their wealth management needs passively with the choice of active investing as well

Investors looking to earn more interest with their checking account
What is Unifimoney?
Launched in March 2019 by Ben Soppitt and Edward Cortis, Unifimoney is the only fully integrated digital consumer personal financial management solution in the US. It's an investment and wealth management platform designed to replace your checking, savings, and brokerage accounts, ensuring you earn maximum interest on your cash.
Unifimoney goes beyond what a traditional bank can offer. In addition to providing investors with access to a high interest checking account, investors can take advantage of Unifimoney's all-in-one platform to create a personalized investment portfolio.
Unifimoney is the only multi-asset investment app that supports passive and active investing. It helps you trade thousands of stocks and ETFs and over 30 cryptocurrencies, including Bitcoin and Dogecoin, and precious metals, including gold and silver.
In August 2021, it's also launching a cash back credit card that will pay rewards in consumers' choice of Bitcoin, gold, or equity contribution.
Who should use Unifimoney?
Unifimoney is an excellent investment platform for:
Young professionals looking to earn more interest with their checking account
Investors looking for an active means of trading US equities, ETFs (exchange-traded friends), ADRs (American depository receipts), crypto, and precious metals with minimal fees.
Investors looking for a Robo investment advisor to handle their wealth management needs passively on an ongoing basis but also want the choice to actively invest at times in both traditional and alternative assets
High earners earning at least $100k a year
How does Unifimoney work?
Here's how Unifimoney operates:
1. Unifimoney partners to provide investors with banking services
Unifimoney has partnered with UMB Bank, a member of the FDIC (Federal Deposit Insurance Corporation), to provide people with three accounts in one, simplifying everyday money management for the average investor.
All money deposited with Unifimoney receives a savings account level of interest, but with all the access and functionality of a checking account.
The high yield checking account comes with a debit card, remote check deposit, bill payment, and a checkbook option. Funds transferred to your Unifimoney account from your old bank can also be in your account the next day.
2. While saving, Unifimoney's robo-advisor is actively building your wealth
Robo-advisors can be an extremely effective means of investing for many busy professionals. Robo-advisors operate with minimal costs and can provide a diversified range of funds into which it invests your money.
Unifimoney's robo-advisor does this by making small investments frequently with transaction roundups, cash back, deposit interests, and monthly contributions.
The minimum monthly contribution is $25. Customers can choose from the Basic Robo plan at 0.15% fees per year (that's around $1.50 per $1,000 invested) or Advanced at 0.30%. The Advance plan rebalances your portfolio quarterly, while the Basic one does so annually.
3. Actively build your own wealth with self-managed investing
Unifimoney has partnered with Drivewealth to provide investors with access to US equities, ETFs, and ADRs.
Additionally, Unifimoney has identified 12 investment themes. Some of these themes include clean energy, digital health, semiconductors and AI, women in leadership, digital finance, and more.
Unifimoney features
Here are a few of Unifimoney's notable features:
1. High yield checking account
Investors no longer need to leave their money in their checking account, where it earns little to no interest.
With Unifimoney's high-yield checking account, investors earn 0.20% APY on deposits, have their funds insured up to $750,000, and can take advantage of Unifimoney's auto-invest and auto-fund features. All of this is available with a minimum deposit of $100.
2. Visa debit card
Unifimoney has partnered with Visa to provide investors with a debit card accepted at more than a million locations in 179 countries and the largest surcharge-free ATM network in the US.
3. Visa credit card
The Visa credit card will be Unifimoney's latest new feature, available in Q3 2021. The Unifi premier credit card will be the only one in the world giving you the option of cash back redeemable as gold, Bitcoin, or equity investment contributions.
The Unifimoney credit card comes with Visa Signature benefits as standard, including auto rental insurance, identity theft protection, and more.
4. Build wealth with various investment options
With Unifimoney, investors can take a more active approach to investing with their self-managed trading feature. Here, traders can trade around 3,000 US exchange-listed stocks, 1,000 ETFs, and 300 ADRs for globally-listed companies, commission-free and in real-time.
Alternatively, if you prefer a more passive approach, take advantage of Unifimoney's robo-investing. Automatically invest each month into portfolios built and managed based on your unique risk profile.
Thanks to their partnership with Gemini, Unifimoney customers have access to over 30 cryptocurrencies like Bitcoin, Ethereum, and Dogecoin as well as fractional investments in precious metals like gold, silver, and platinum.
Metals are held on an allocated basis, which means you actually own the physical metal in the vault and if you want it delivered to your home, you can do that too (with additional delivery fees).
5. Money management services
In addition to saving and investing, Unifimoney also provides several other financial services, such as student loan refinancing, car and vehicle loans, home improvement loans, and more.
Unifimoney's student loan refinancing product is a result of its partnership with LendKey. Customers can refinance up to $250,000 and receive a 1% refinance bonus.
Unifimoney also offers insurance policies. Consumers can earn a $15 Bitcoin reward for getting a quote.
How to get started with Unifimoney
Signing up with Unifimoney is a relatively straightforward process thanks to their integration with Plaid (a company that connects user's bank accounts to applications).
For the time being, you'll need an iOS device to create an account.
Step 1: Download the iOS app from the App Store and read and agree to the various terms and conditions.
Step 2: You'll then need to enter your mobile phone number. Once you've done that, tap Next
Step 3: Unifimoney will use your number to send you a code. Once you've received it, enter it into the app.
Step 4: You'll then need to provide your email address to continue creating your account.
Step 5: Next, Unifimoney will ask you to provide your full name, social security number, and government-issued identification.
Step 6: Once you've created your account, there are several ways you can go about funding it:
You can use ACH (automatic clearing house) transactions.
You also have the option of pulling funds from your traditional bank account on a specific day each month, such as your payday. Alternatively, you can automatically transfer money once your Unifimoney account drops below a certain amount.
There's the option of automatically sweeping funds over a certain amount to your Unifimoney savings account at the end of each month.
Finally, you can also transfer a percentage of inbound deposits from your existing checking account into Unifimoney.
Unifimoney fees
Depending on the services you use, there are various fees involved.
Robo advisory fees
There are two robo-advisory fee levels: basic and advanced. The basic option includes an annual advisory fee of 0.15% on all AUM, while the advanced option includes a 0.30% annual advisory fee.
Equity and ETF trading
There are no commissions charged on equity and ETF trading.
Precious metals
Unifimoney does charge a margin fee on precious metal trading. There are additional fees charged for storage and delivery if you opt for that. Ultimately, Unifimoney aims to charge the lowest margins on precious metals in the market.
Cryptocurrencies
If you're trading cryptocurrencies, the fees vary according to the size of the transaction.
Account fees
Depending on your level of account activity, there may be an account fee.
With a traditional bank, the most active customers are subsidizing the least active customers. Unifimoney finds this process unfair to their best clients.
Therefore, to help lower costs and benefit their users, Unifimoney charges for less active accounts.
As a result, Unifimoney will waive all account fees for the first 90 days. After that, if you deposit at least $2,000 a month or maintain a total balance of at least $20,000 across all asset types, your account will remain free. Otherwise, there's a monthly fee of $10.
Unifimoney Potential Returns
Your potential returns will depend on the type of assets you invest in. Since Unifimoney offers a wide variety of assets, your returns will differ depending on your unique portfolio and the various market conditions affecting those assets.
However, it's possible to look at the performance of each asset available on Unifimoney.
When looking at cryptocurrencies, Bitcoin provided a return of over 300% in 2020. Similarly, Ethereum provided over 460% for the same period.
As for precious metals, gold returned nearly 25% in 2020. Silver outperformed gold as an investment in 2020, yielding a return of just over 47%.
For reference, the S&P 500 has delivered an average annualized 5-year return ending April 2021 of just over 15%.
Pros and Cons of Unifimoney
Here are some of the advantages and disadvantages of investing with Unifimoney:
Pros
Earn high interest on account deposits.
Access to several investment opportunities like ETFs, cryptocurrencies, and precious metals.
Active and passive investing options available.
Investor funds are insured up to $750,000.
There are lending products available as well, such as car and vehicle loans and home improvement loans.
Investors can access an extensive, cost-free ATM network.
Deposit and referral bonuses offer customers up to $1,000 in Bitcoin rewards.
Cons
Only available to US residents over the age of 21.
There is no Android mobile money app, though one is planned for release later in 2021.
$100 minimum investment is more than some competitors.
Risks of Investing Through Unifimoney
Unifimoney's checking accounts are FDIC insured up to $250,000 per account. This is thanks to Unifimoney's partnership with Drivewealth, a member of FINRA (Financial Industry Regulatory Authority), SIPC (Securities Investor Protection Corporation), and NFA (National Futures Association).
Conclusion
Unifimoney aims to improve upon traditional banking by providing you with a range of personal finance services in one platform. And while there's currently only an app for iOS devices, an Android app is in the works and scheduled to be released later this year.
If you're looking for some information on other alternative investments, consider taking the MoneyMade Investor Quiz. Answer a few questions on your investment preferences, and MoneyMade will provide a few investment options to suit your unique requirements.
Do more with your money
Become a MoneyMade member (it's free!) for personalized alternative investment matches, expert insights and portfolio tracking.