Best Football Cards to Buy In 2022 From Brady to Mahomes
What if you bought a little piece of cardboard right now that could be worth millions later on?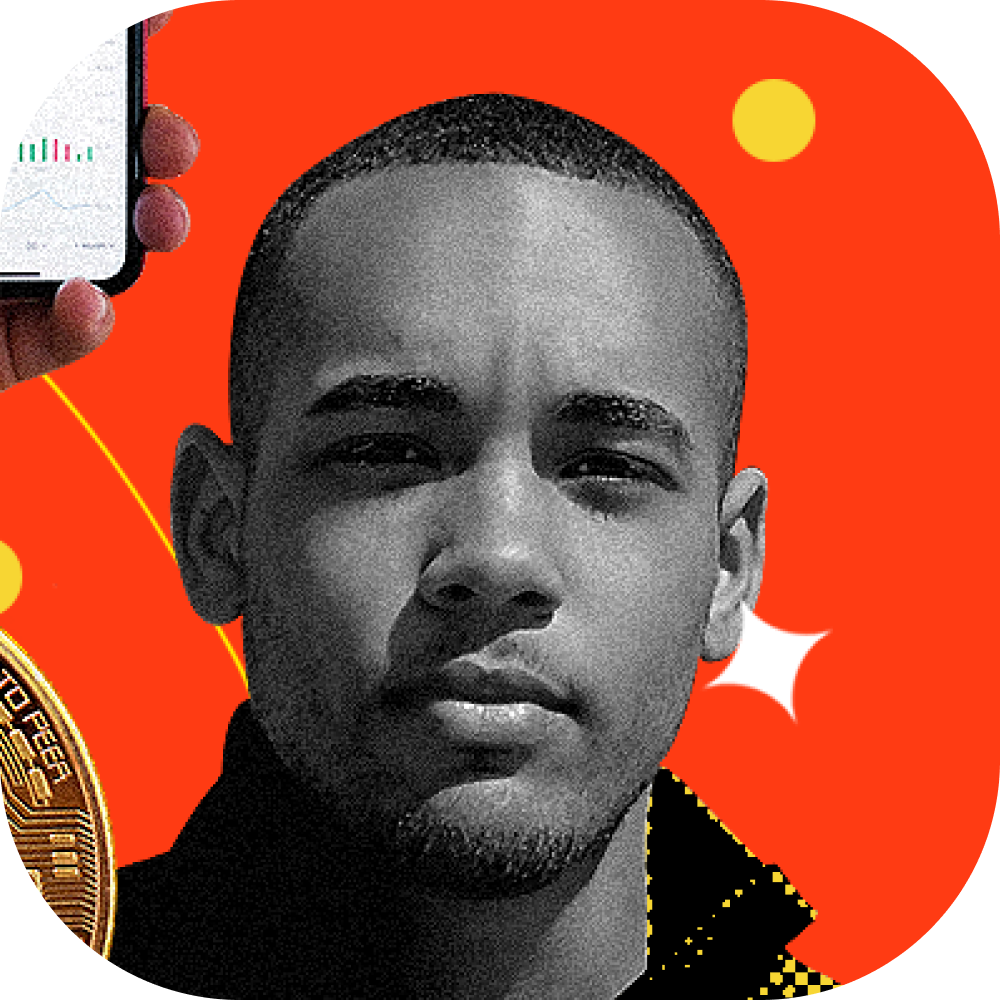 Published Jan 7, 2022•Updated Oct 1, 2022
Sports
Collectibles
Entertainment
Hey kids, here's a little history lesson for ya. In 1888, Henry W. Beecher was the only football player included in a set of 50 cards distributed in "Old Judge" and "Gypsy Queen" cigarette packs.
I bet you're thinking: "So what?" Well, you see, that was the first ever American football card. 133 years later, and the demand for football cards is as strong as ever.
Here's another bit of trivia. Just a few months ago, the 2017 National Treasures NFL Shield Patrick Mahomes Autographed Rookie Card #161 sold for a jaw-dropping $4.3 million.
If you're reading this, I'm guessing you want in on the action. But with the massive collection of football cards out there, it can be daunting to pick your winners.
What should you even be looking for? These cards mentioned below were carefully selected based on demand, age, design appeal, and expected ROI. So put your helmet on and let's take a look at the best football cards to buy in 2022.
"White 80, White 80 set hut!"
What is the best brand of NFL football cards to buy?
Topps, a competitor of Panini, lost their license to produce football cards a few years ago. This paved the way for Panini to become the largest and most popular brand in the sports card industry. As a result, Panini has been on a spending spree—buying up other sports brands, like Donruss Playoff, left and right.
Panini has several NFL football cards, including National Treasure, Prizm, Donruss Optic, and Select. The National Treasures cards are exceptionally popular with football card collectors. They are loaded with premium material, including patches and other memorabilia pieces.
A 2020 National Treasures card pack carries a total of 100 cards. Panini's Prizm cards are somewhat similar to National Treasures cards in terms of design and material. They also have a loaded lineup of Colored refractors, Autographs, and Rookie Premiere cards, which feature the top rookies from the 2019 NFL draft class.
Best value: Select
If you're looking for the best value on Panini NFL football cards, then Select is your best bet. These cards are divided into four sections, each with a different design and rarity level. Concourse is the most common, followed by Premier Level, Club Level, and Field Level.
Select cards feature a lot of autos and parallels along with other types of inserts. They are so popular because they have a very low price point for the quality and design you get, which helps them to sell out quickly. It's no surprise many football card collectors choose Panini as their go-to brand for collecting world-class NFL cards.
Other brand options
Recently, Prizm cards have carried the highest football rookies. Donruss Optic is a budget line compared with Panini's other brands. While it is close to Prizm in desirability, it trails behind National Treasures. Donruss Optic football cards are a great option for those on a tight budget who can't do without their fantasy football card collection.
Best football card packs to buy
Every year sports card brands come out with a handful of their best football card sets. Here are the best packs to buy.
1. 2020 Panini Mosaic Football Card Pack
The 2020 Panini Mosaic Football Card pack is by far the best card pack to buy. Known to produce two of the best 2020 NFL QB players, Joe Burrow and Justin Herbert, Mosaic is the football card collecting world's most anticipated set. It not only contains a base rookie of each, but also a ton of beautiful parallels.
2. 2020 Panini Prizm Football Card Pack
Trailing second on the list, this card pack is one of the popular collectibles. It features Justin Herbert RC, who was named the Rookie of the Year. If you plan on holding in the long term, this pack is your best bet as it is expected to provide a significant ROI. To get a tremendous amount of cards, consider investing in several Prizm hobby boxes. This way, you're more likely to fish out a Herbert or Burrow RC card.
3. 2017 Panini Prizm Football Card Pack
The 2017 Panini Prizm card pack features Patrick Mahomes' most popular RCs. Since its first release, QB's Super Bowl exploits have caused prices to rise rapidly. If you want to invest in a football card that is expected to provide excellent ROI, then this is your best bet.
4. 2017 Panini Donruss Optic Football Cello Fat Packs
A "Rated Rookie" card pack, the 2017 Panini Donruss Optic Football Pack is another Patrick Mahomes card with great potential. It has a great image of 2 PM, similar to the Donruss Optic Card (#327), which is easy to confuse between them. It carries a wide range of parallels and has excellent potential ROI.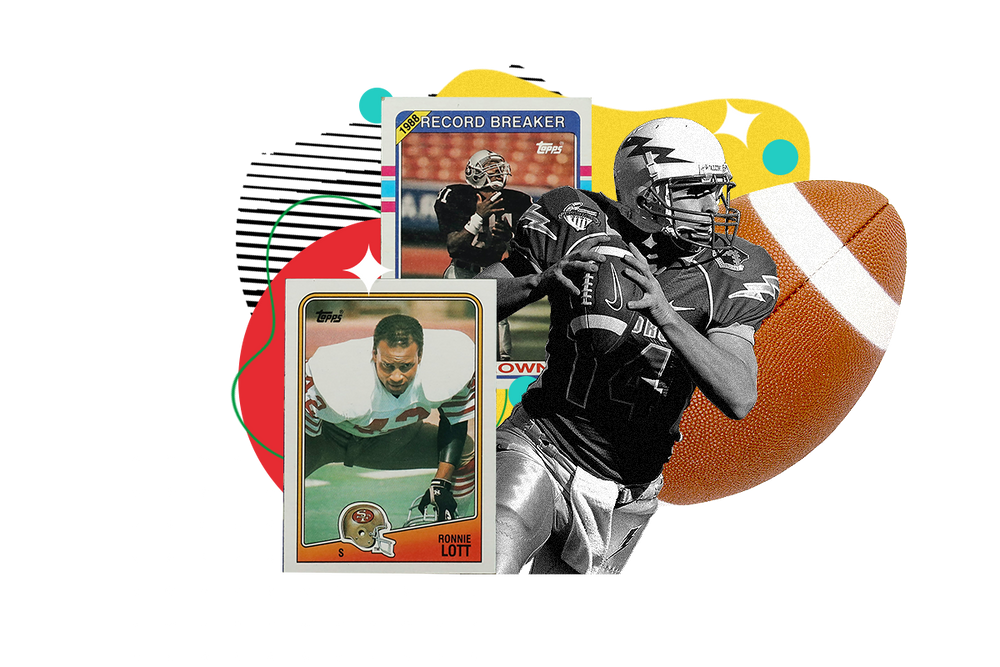 Football Cards vs Stocks:
Which will perform better over 10 years?
Best football cards to buy in 2022
The best brand of football cards to invest in is any brand that includes the player's name and team logo. This design guarantees authenticity and scarcity. Since people are paying so much for rare cards, it makes sense to go with the biggest names. Plus, since these players are household names, they are relatively easy to sell.
1. 2020 Justin Herbert Panini Prizm RC #325
The Justin Herbert Panini Prizm RC #325 is one of the hottest cards of 2021 with serious potential. Justin Herbert had a successful 2020 NFL season and won the Rookie of the Year. This increases the likelihood of the card's value going up, so you may want to get in on it as soon as possible.
You can buy the Herbert Panini Prizm RC #325 from Collectable. All you have to do is create a Collectable account and invest in the card by buying fractional shares. So, when the card's price appreciates, the value of your shares goes up with it.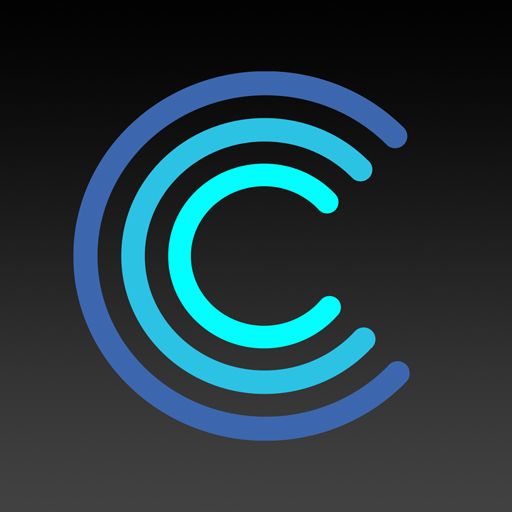 2. 2017 Patrick Mahomes II Panini Contenders Rookie Ticket #303
This is one of the most valuable cards among Patrick Mahomes Rookie Cards since he burst onto the scene in 2018, making 5,097 passing yards and 50 touchdowns.
This card has garnered a $90,000 price tag in recent online auctions. With Mahomes expected to win at least one more Superbowl, this card could be a good investment. It brings a lot of tradition, which attracts a variety of collectors.
Dibbs is an excellent platform where you can purchase this hot commodity. After registering on the platform, you can buy fractional ownership of sports cards. When the market price of the card increases, you will be credited with an equal share of the profits.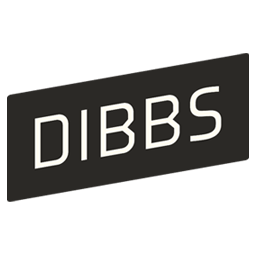 3. 2000 Tom Brady SP Authentic Rookie Card #118
The 2000 Tom Brady SP Authentic Rookie Card #118 is an outlier among the best football cards to buy in 2021, and a great long-term hold. This past June, the card sold for a staggering $3.107 million at the Lelands Mid-Spring Classic Auction—the highest price for a football card at a public auction.
4. Patrick Mahomes' 2017 National Treasures NFL Shield Autographed Rookie Card #163
Another significant investment is Patrick Mahomes' 2017 National Treasures NFL Shield autographed rookie card. It's the most expensive sports card sold to date. In August this year, the card sold for a whopping $4.3 million on PWCC Marketplace.
Having won a Super Bowl and an MVP award at 25 years old, I'm expecting his performance to soar and his card values to skyrocket.
Got a question about Sports Card investing?
Drop your question below. We'll forward it to a Sports Card expert who'll get back to you with the answer in no time! Best part? It's free.
Investing in the best football cards to buy can score you a couple of financial touchdowns. But don't forget that at the end of the day, this ain't no spectator sport. While these card picks have a decent shot at being winners, you should do your own research before you jump into the game.
One last tip: Try buying cards during the off-season, when the prices are low. Even better, buy several cards to avoid being fixated on just one or getting caught up in a bidding war. And hey, it doesn't hurt to diversify.