The Wild Hunt: The Best Whiskey to Invest in 2022
Whiskey is taking over the world in 2022. Here are the best investment whiskeys you should be looking out for.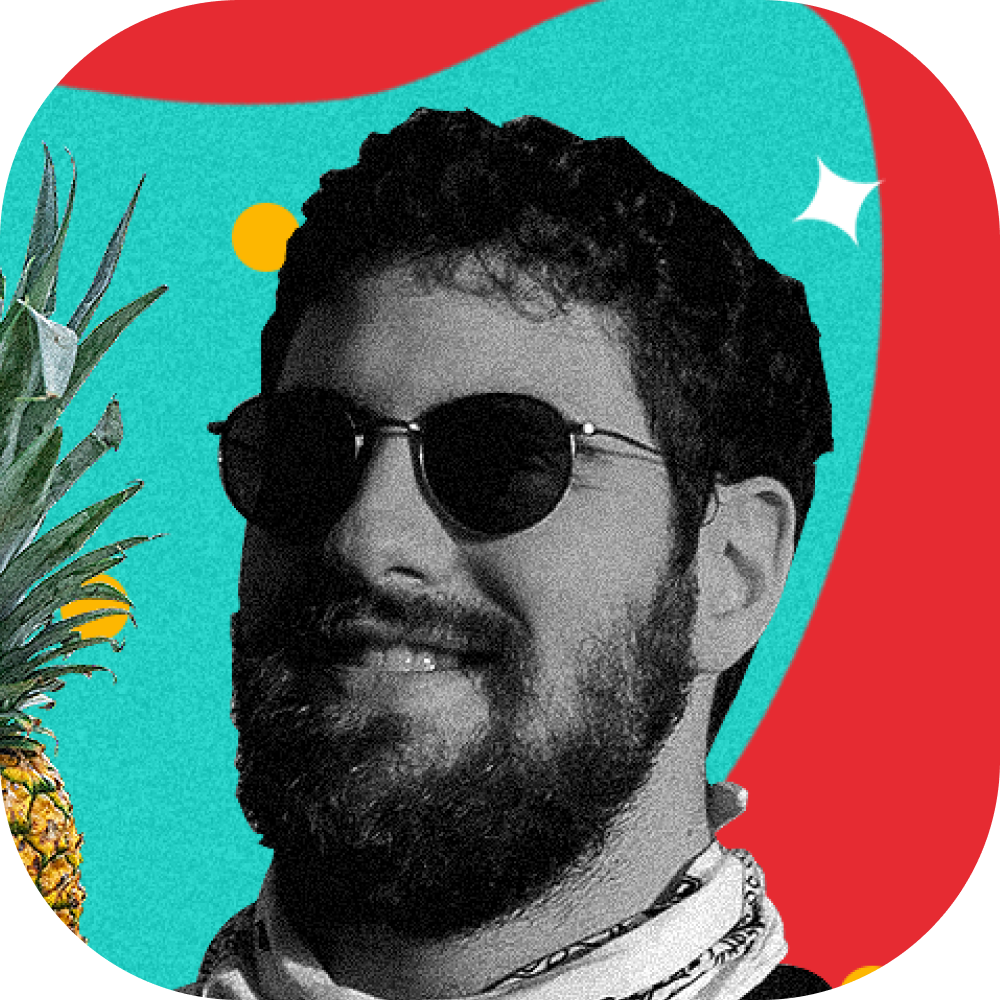 Published Mar 2, 2022•Updated Aug 9, 2022
Whiskey
Collectibles
Global Markets
If you think that life's greatest pleasures are free, then you haven't tried whiskey. Whiskey is growing in popularity around the world, and many who have found success in wine investing are looking toward whiskey for their next lucrative opportunity. The best whiskey investments are outperforming the S&P 500 while experiencing less volatility along the way.
However, figuring out what whiskey to invest in for 2022 isn't as straightforward as investing in your retirement account.
It's not enough for a whiskey to just have desirable traits; it must also be exclusive and highly sought after.
Whiskeys are far from homogenous, and determining the best investment whiskey requires a comprehensive understanding of what whiskey is and how it's made. Here are the best whiskeys to invest in this year on any budget.
The best whiskey to invest in for 2022 and beyond
Investors should be just as familiar with different whiskey types as they are with whiskey brands. Oftentimes, a single corporation will own several whiskey brands that each produce many single malt and blended varieties each characterized by the grain blend they're made from, the species of wood the cask is made from, and how long the whiskey aged in the cask. The flavor and quality of a whiskey are determined mostly by these three traits.
It's not enough for a whiskey to just have desirable traits; it must also be exclusive and highly sought after. Name brands produce great quality whiskey, but quantity must be taken into consideration before investing. Investors prefer limited edition and vintage whiskeys for the highest return on investment because their rarity and scarcity drive up their value.
Best blended Scotch: Johnnie Walker Blue Label Ghost and Rare Port Ellen
First on the list is a limited-release Blue Label from Johnnie Walker called Ghost and Rare Port Ellen. This 2020 release is the second in a series of "ghost" whiskeys, meaning whiskies from distilleries that no longer exist. Johnnie Walker Blue Label Ghost and Rare Port Ellen is a blend of three ghost whiskies and five rare malts that compose a unique and complex flavor profile.
This special blend gets its namesake from the Port Ellen distillery that shut down in 1983. At the heart of Johnnie Walker Blue Label Ghost and Rare Port Ellen is the iconic Islay single malt, a ghost whisky coveted by aficionados. This blend, composed of several rare and highly sought-after Scotch whiskies, also happens to be from a household brand, thus making it an excellent blended Scotch to invest in.
Best single barrel Tennessee whiskey: Uncle Nearest 11 Year 1820 Premium Single Barrel Tennessee Whiskey
One of the fastest-growing American whiskey brands is Uncle Nearest. Uncle Nearest is a Black-owned company comprised of three Tennessee distilleries. Uncle Nearest 1820 Premium Single Barrel 11-Year-Old Whiskey won Best Tennessee Whiskey at the 2020 World Whiskies Awards, making it one of the best investors' whiskeys from an up-and-coming distillery.
Considering that it's a small-batch whiskey, the Uncle Nearest 1820 is one of the most affordable premium whiskeys money can buy right now. Uncle Nearest claims that less than 1% of their Premium whiskey is selected for the Single Barrel, which demonstrates their emphasis on quality over quantity. The level of precision and care dedicated to producing Uncle Nearest is what makes their single barrel rye whiskey such a promising investment.
Best blended Bourbon: Blood Oath Pact No. 8
If you're looking for the best Bourbon investment, look no further than Lux Row Distillers' Blood Oath Pact No. 8. Blood Oath is a series of seven limited-run blended bourbons with the eighth installment rumored to release in April. This highly-anticipated Bourbon blend consists of three whiskeys aged for a respective 8, 11, and 14 years and will be finished in an ex-Calvado cask to add hints of apple and pear brandy.
Blood Oath Bourbons are some of the most affordable premium whiskeys upon release, but the resale value of previous releases has doubled or more from their retail price. Additionally, Lux Row's limited marketing has kept their brand low-key, so don't expect to hear much from them leading up to release. Nevertheless, investors should keep an eye out for this exclusive bourbon hitting the shelves this year.
Best Japanese blend: Hibiki
Asia is the fastest-growing whisky market, and Japan leads as the most prolific whisky producer in the region. Japanese distillers have long taken after the Scottish, but Japan has gained notoriety all its own in recent decades for quality that competes on a global scale. Today, Suntory is the most reputable Japanese whisky brand and their acclaim has made them popular overseas as well.
One of Suntory's most decorated whiskies is the Hibiki Blend. Hibiki is a malt and grain whisky blend that is known for its signature fruity and spicy tastes. The 21-year-old Hibiki Blend won Best Blended Whisky four times out of seven at the World Whiskies Awards with other versions winning several gold medals. Regardless of age, the Hibiki Blend is a great investment because bottles have consistently appreciated up to 30% annually since 2020 with no signs of stopping.
Best Irish blend: Midleton Very Rare Vintage Blended Irish Whiskey
Just in time for St. Patrick's day, Midleton is releasing their annual Very Rare Irish Whiskey in March. This Vintage Release is a blend made from Midletons exclusive stock of rare single malt and single pot whiskeys handcrafted by one of their master distillers. After aging the whiskeys for between 12 to 33 years, the blend is matured in a lightly-charred ex-Bourbon cask made of American oak.
This vintage is particularly exciting because Midelton's elaborate distillation process produces a journey of complex flavors and aromas. Midleton is a lesser known brand, but prices for their 2017 Very Rare Vintage Blended Irish Whiskey went through the roof last year and have more than doubled since February 2021. While investors aren't guaranteed to see the same level of growth with this year's release, this trend could continue for subsequent limited releases by Midleton.
Best Rye Whiskey: Colonel E.H. Taylor Barrel Proof Rye
Colonel E.H. Taylor, Jr.'s Barrel Proof Rye whiskey is different from the rest on the list. Not only is it the only rye whiskey, but it is also the only barrel-proof whiskey. While most whiskeys are diluted after they're aged, barrel-proof whiskey is not, which allows bottles to have higher alcohol by volume. Although their parent company Buffalo Trace has yet to announce Barrel Proof Rye Whiskey's release date, we can infer that it'll come out this year according to a label approved by the U.S. Tax and Trade Bureau.
This release is a barrel-proof version of E.H. Taylor's Straight Rye Whiskey, bottles of which have tripled in value over the past two years. Additionally, other varieties like the Barrel Proof Uncut & Unfiltered Kentucky Straight Bourbon have had comparable price performance over the same time period. Whether this is a limited release is anyone's guess, so investors should be keen on getting their hands on a bottle while they last.
Best Japanese single malt: The Yamazaki Single Malt Whisky
Collectors with a more exotic taste should look toward Japan for excellent quality whisky at the most reasonable prices. Let's revisit another Suntory product: this time, a single malt whisky by the oldest distillery in Japan. The Yamazaki Single Malt Whisky is an increasingly rare single malt known for its characteristic smooth tropical flavor.
The Yamazaki distillery bottles their single malt as young as 8 years old to as mature as 55 years old. The 18-year-old single malt variety should be of particular interest to investors because it won the best Japanese Single Malt at the World Whiskies Awards and bottles have appreciated 10% annually over the past two years. Although it's unlikely for this bottle to rise parabolically in price, the Yamazaki 18-year-old is, nevertheless, one of the steadiest investments on this list.
Best Premium Scotch to invest in now: The Macallan Anniversary Malt
If you read this far, that means you're super serious about whisky investing. So, without further ado, I present The Macallan Anniversary Malt 25-Year-Old Single Malt Scotch Whisky. The Macallan has one of the strongest reputations in the world and ranks among the top Scotch whisky distillers in terms of both price and quality. While Macallan is still a high-end brand that produces luxury Scotch, some of their most exclusive releases are behind them.
The Anniversary Malt is a special edition single-malt Scotch whisky that can easily auction at well above $6,000 depending on the bottling year. While the oldest 1957 release is priced at around $13,000 or more these days, some later releases have plateaued or even dipped in value. Vintage Macallan bottles are some of the most sought-after whiskeys in the world, so perhaps now is an opportunity for new investors to enter the Macallan market.
Best Premium Scotch to look out for: GlenDronach Highland Single Malt
Too good for Macallan, are we? Well, if you're looking for a Speyside distillery that'll give you a bigger bang for your buck, then say hello to GlenDronach. GlenDronach is Scotland's second-oldest distillery, but it was quite obscure before they began specializing in ex-Sherry maturation in the mid-20th century. The distillery has produced some of the highest value Scotch whiskies since it was acquired by Brown-Foreman in 2016.
This year, GlenDronach is set to release their most mature expression to date: the 50-Year-Old Highland Single Malt. This handcrafted Scotch is set to be one of the most exclusive this year, and with a retail price tag of $25,000 it may also be the most expensive. Sotheby's recently sold one of the 198 bottles along with an experience at the GlenDronach distillery for a whopping £40,000. As long as it's well-received by critics, the GlenDronach 50 Year Old Highland Single Malt could have excellent value in the long term.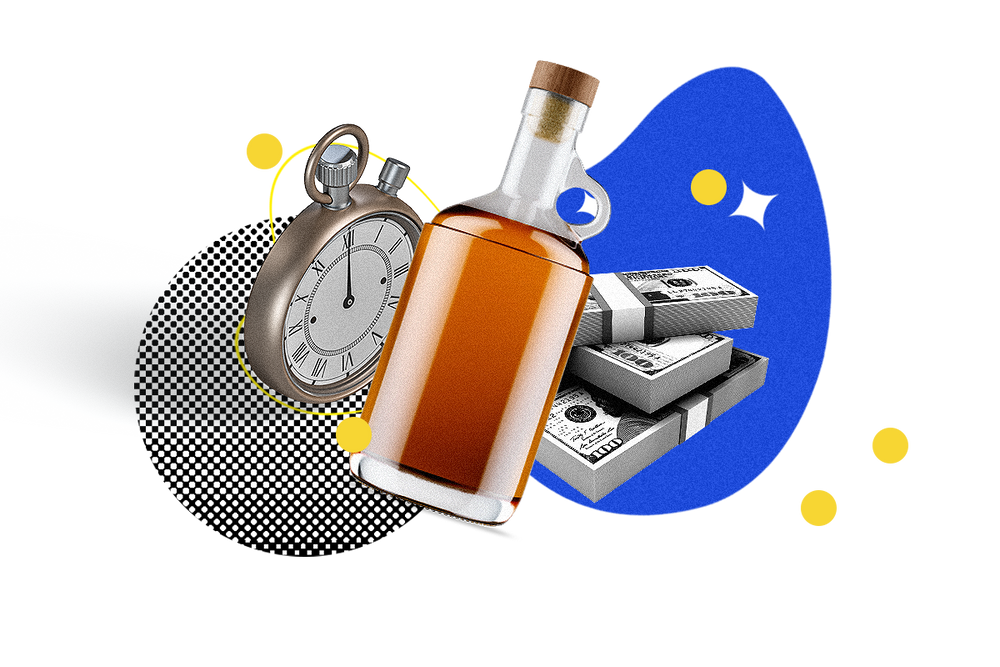 If you're not drinking it...
Would you flip or hold onto a valuable bottle?
Investing in whiskey requires only three steps: buy, store, and sell. But that's all easier said than done. Unlike wine which must be stored at certain temperatures, whiskey storage is easier because it can be stored at room temperature. Whether you're flipping bottles or holding for a long-term investment, it's best to keep whiskey out of exposure to direct light.
In any case, holding your whiskey bottles in self-storage is risky and ultimately finding a buyer could be challenging, especially for more luxury items. Those who are looking to invest in whiskey without having to store or sell bottles should consider investment platforms like Vint and CaskX. Vint allows users to trade shares in their private wine and spirits collection. Vint takes care of storage and selling the bottles and investors get a share of the profit each time vint makes a sale.

If you're looking for a more significant investment, CaskX is a platform that allows users to invest in full barrels of Scotch and Bourbon. CaskX takes care of insurance, taxes, and storage fees and also helps clients resell or bottle the whiskey when it matures. CaskX is the easiest way to invest in legit whiskey casks.