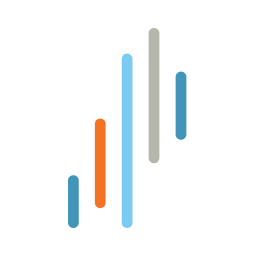 Modiv
Invest in income-producing real estate with Modiv
Looking for a Modiv review to help you weigh the pros and cons of investing through the platform?

Real estate is an extremely attractive asset class because of its ability to generate passive returns and diversify your portfolio.

And with platforms like Modiv fueling innovation in the crowdfunding space, all kinds of investors can easily take advantage of the benefits of real estate investing.

But how does Modiv work?

What are the costs, pros and cons, and the potential returns?

In this detailed Modiv review, we'll highlight what it is, how to get started, the potential returns involved, and much more.
Investment Types
Single-tenant net lease (STNL) properties, as well as proptech and
fintech venture capital investments, via a REIT
Average Liquidity
Relatively low
Open to investors outside the US?
No, Modiv is only available to US residents over the age of 18.
Best for
Investors looking to diversify their portfolio

Investors looking for assets that can generate passive income

Investors who want an easy way to start investing in real estate
What is Modiv?
Modiv is a US-based real estate crowdfunding platform. The Modiv team includes chairman Ray Whirta, Aaron Halfacre (CEO), and Bill Broms (Chief Investment Officer).
Modiv is an innovative real estate, fintech, and proptech asset manager that deals in non-traded REITs (real estate investment trusts). This financial product works like a mutual fund for real estate. This translates into Modiv buying properties which are pooled into a fund and then shares of that fund are offered to individual investors like you.
Buying into a single REIT lets an individual investor invest in several different properties with a relatively small sum.
Modiv's REIT is not traded publicly but sold to individuals via private offerings. Modiv is the only company to have crowdfunded directly from individual investors a $400+ million real estate fund.
Currently, Modiv's offerings are open only to accredited investors, and their minimum investment threshold is $1,000.

Who should use Modiv?
Modiv is ideal for investors who are looking for:
Investments to diversify their portfolio
Assets that can generate passive income
A low-cost way to enter the real estate investment space
How does Modiv work?
Here's a walkthrough of how investing through Modiv works:
1. Investors buy shares
Modiv is currently open to accredited investors in the US above the age of 18.
Modiv's REIT is not listed publicly, so investors need to buy shares into Modiv's REIT through their platform.
Since it's a completely investor-funded company, Modiv uses this raised capital from investors to buy property.
2. Modiv buys properties
Using the raised capital, Modiv acquires single-tenant net lease (STNL) properties with credit-worthy tenants.
To ensure that all its properties generate reliable income, Modiv applies strict evaluation criteria.
They judge a property on:
Location-specific qualities (traffic density, population, etc.)
Credit-worthiness of the tenants
Term of the lease
Land value
And other data
Modiv diversifies all its holdings into commercial real estate in retail, industrial, and office property.
3. Shares dividends
Modiv then shares the rent income generated from these properties as dividends to investors. They can also track their portfolio via an online dashboard.
These investors can also request a share repurchase on the company's website, allowing them to redeem a fixed number of shares every month.
Modiv features
Here are the most important Modiv features for investors:
1. Investor-funded REIT
The Modiv REIT controls more than 2.3 million sq. ft of leasable space and has rented out the properties to creditworthy tenants under triple-net lease agreements (these are agreements where the tenant pays the property tax, insurance premiums, and maintenance costs).
It's important to note that the investor-funded and self-managed structure of Modiv means that they can launch new REIT products whenever they want.
2. Diversified REIT
As of March 31, 2021, Modiv's portfolio of properties included 38 properties, including 12 retail properties, 14 offices, and 12 industrial properties, spread across 14 states. This helps you diversify your investment across different parts of the real estate industry.
3. Regular Dividends
Investors receive their dividends every month. The payments are prorated for the first month and then paid in whole after that. To make the most of your investment, Modiv lets you reinvest your dividends into additional shares.
Additionally, Modiv offers an innovative '13th dividend,' which is another opportunity for long-term investors to gain on their investment.
Each January, the company assesses its financial success and determines a daily dividend rate. This dividend applies to all investors who held shares on the dividend payment date and held shares for the year prior to the payment date.
After the daily rate is determined, it is multiplied by the number of shares the investor held for the year before and the number of days that investors held those shares. The longer an investor has held their shares, the greater is their '13th dividend.'
How to get started with Modiv
Here's the process of getting started with Modiv:
To begin investing in Modiv, you need to be a US citizen and above the age of 18.
Sign up on Modiv with your personal information and verify your accredited investor status.
Fund your account via cash, cheque, or electronic transfer.
Select if you're going to keep your dividends or reinvest them to buy additional shares in the REIT.
Modiv will process the transaction if you meet the requirements for that offering.
You can track your investments via the Modiv dashboard.
Modiv fees
Modiv spends just about 3% of its income on organizational and offering costs. The remaining 97% is distributed among investors.
As a result, investors don't have to pay Modiv any fees.
Modiv Potential Returns
Modiv targets a 7% to 12% annual return rate, which is comparatively higher than other REITs. This is mainly due to Modiv's lack of intermediaries and low cost structure.
Modiv Historical Performance
Modiv recently announced a $24.61 per share estimated net asset value ("NAV") of its common stock as of March 31, 2021, which represents a 7% increase from the NAV as of December 31, 2020. The 7% increase from the most recent NAV follows the 9.6% gain in the prior one, announced January 29, 2021.
Pros and Cons of Modiv
Here are the pros and cons of investing through Modiv:
Pros
Low minimum investment of just $1,000
A cost-effective diversification opportunity for those looking to enter the real estate investment space
No fees
Can generate passive income
Option to automatically reinvest dividends
Cons
No mobile app for iPhone and Android devices
Only available to accredited investors
Risks of Investing Through Modiv
Modiv regularly reports its financial performance, dividend declarations, property acquisitions, and other important information to the Securities and Exchanges Commission (SEC). With over $400 million of assets under management, Modiv has an extensive catalog of successful investments in the past.
Additionally, Modiv carefully screens every property before adding it to its REITs.
However, even with these safeguards in place, real estate investing is speculative and involves risks. For example, there's always the risk of the tenants not paying their rent, which affects your returns.
Additionally, larger socio-economic trends, such as the COVID-19 pandemic, can affect real estate returns due to drops in demand.
Conclusion
Modiv makes commercial real estate investing as accessible as possible.
Although they currently only accept accredited investors, Modiv plans on opening its doors to all kinds of investors soon.
Looking for investment advice or more such alternative investments to help you make money?
Consider taking the MoneyMade Investor Quiz. Answer a few questions about your preferences and risk tolerance, and MoneyMade will recommend the perfect investments for you!
Do more with your money
Become a MoneyMade member (it's free!) for personalized alternative investment matches, expert insights and portfolio tracking.